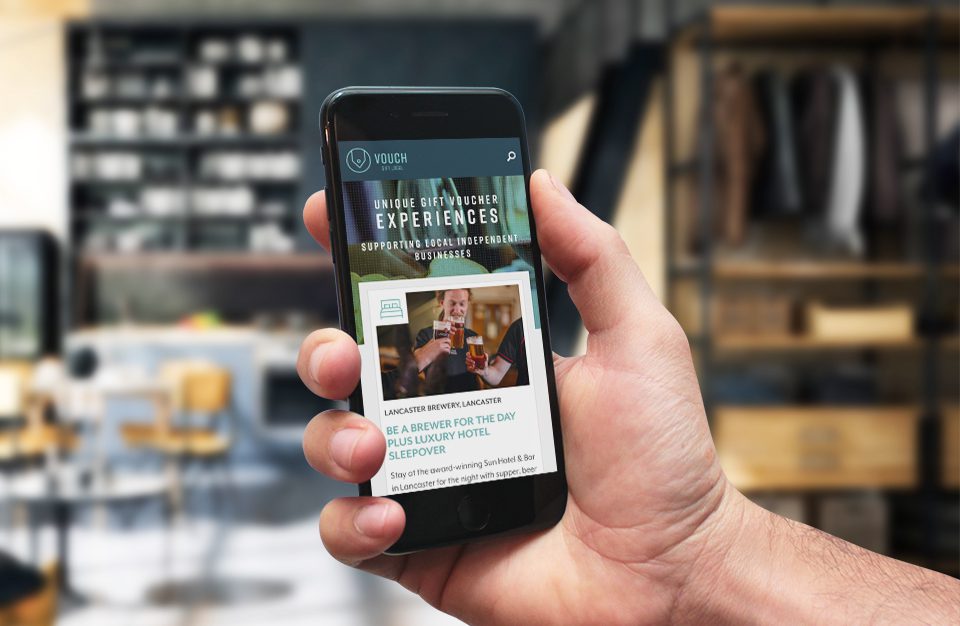 We are running a campaign on Facebook to win a £100 gift voucher.
Simply click here to view the post on Facebook and then nominate your favourite independent local business in the comments below.
We are doing this to celebrate the launch of Vouch – a new website for the discovery of the greatest gift voucher experiences from local independent businesses across the region – created by the award-winning team here at Hotfoot Design.
Three lucky winners will be picked at random at the end of October and given £100 each to spend with their nominated business.
Vouch already features a range of brilliant businesses including Lancaster Brewery, Arteria Ltd, The Sun Hotel & Bar, Heart of the Lakes, Provino, The Duke of Edinburgh Hotel and many more (with lots coming soon too) – but you can nominate any local independent business of your choice.
Good luck!