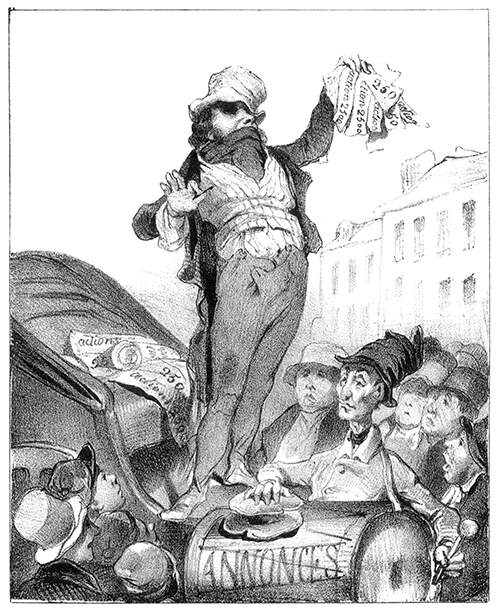 In his book, 'Why Does The Pedlar Sing?', author Paul Feldwick explains that sales and entertainment have been in a tight embrace for hundreds, if not thousands of years.
Just as medieval paddlers would sing to draw attention to themselves, and therefore to their wares, commercials have, since the beginning, featured jingles, animated animals, drama, comedy and what can only be described as a love of the absurd.
But recently, he argues, there has been a shift. Much of the advertising we see today steers away from the frivolous and the fun. Rather than embrace popular culture in all its chaotic glory, "creativity" in advertising has become serious.
Intuition and judgement calls about what makes a piece of work great, based on years of experience and finely honed skills, have been superseded by need to justify every decision based on data.
Brands and their agencies too often believe that advertising and marketing can only work if it utilises high-minded techniques of rational persuasion.
But, as has been proven time and again, many of the purchasing decisions we actually make are not particularly rational at all.
Research suggests that many decisions are driven by emotion, not by a cold appraisal of the pros and cons of a product feature set.
We do not buy luxury handbags just to keep things in, or high-end watches to tell the time. We do not only buy cars to get from one place to another, or food in restaurants just because we need the nutrients.
"Luxury goods target our feelings of self-worth, acceptance, and status in the world," argues Logan Chierotti. "Communication devices excite us by offering a connection to friends, family, and a broader network of people. Athletic brands inspire by offering adventure and glory through the act of competition. And many other products, such as perfume, cologne and lingerie, target emotions related to love, relationships, and sexual desires."
"When you demand logic, you pay a hidden price: you destroy magic," says author Rory Sutherland.
"We've developed models for looking at the world which aren't necessarily bad but have been too universally used and believed."
---
A version of this article was published as part of a weekly column by Guy Cookson on marketing, design, trends and strategy in the Lancaster Guardian, Blackpool Gazette, Lancashire Post and other titles. See our brand, web design and marketing recent projects.