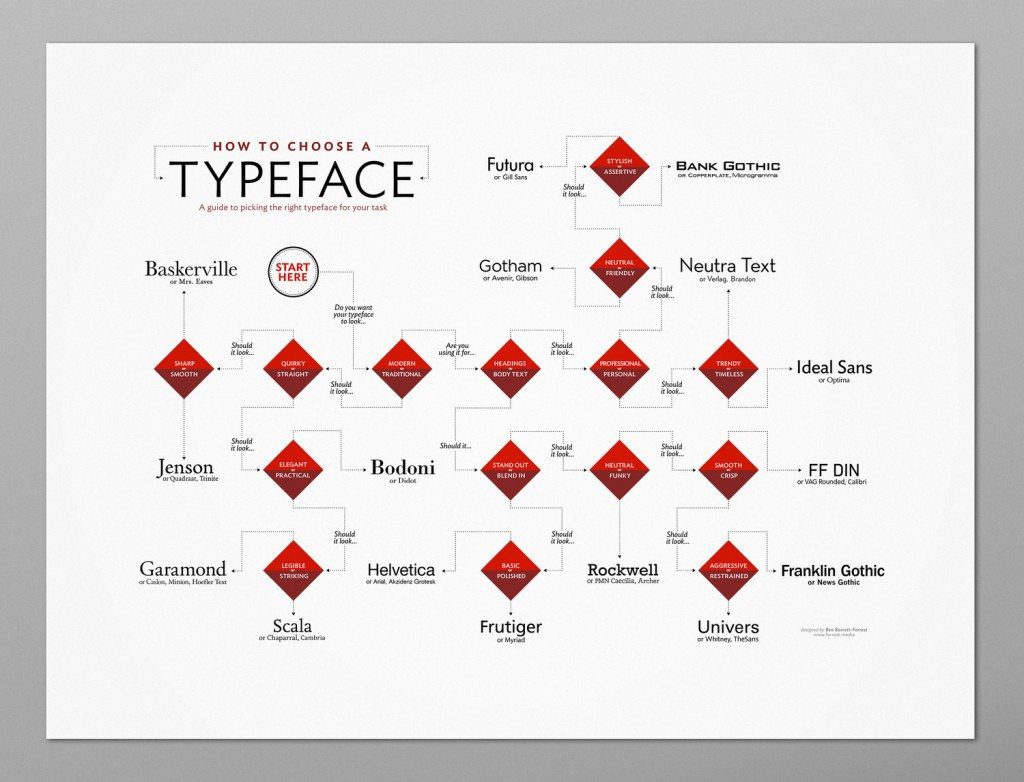 We recently shared a great Christmas stocking filler idea for the design lover in your circle of friends. Here's another by the same designer, Ben Barrett-Forrest, who says, "One of the greatest challenges of any design job is choosing the font. With this poster, all you need to do is answer a few simple questions, and you'll know the perfect typeface for the job!"
Well, we're not sure about that, but it does make for a cool poster.
BONUS: Here's a paper-letter animation about the history of fonts and typography.