We recently asked people to nominate their favourite local independent businesses on the Hotfoot Facebook page – and the results so far have been a revelation.
Votes have been cast for bakers, brewers, roasters and makers. There are cafes, galleries, studios and boutiques.
From reading the comments it is clear just how much affection people have for the merchants in their hometown.
This positive sentiment is well placed, because the money we spend with local businesses is far more likely to remain in our community. The same can not be said for large corporations with offshore tax arrangements.
Spending money locally pays the salaries of our friends and supports people starting out with a venture of their own.
Research shows that for every £100 spent with a small or medium-sized business £63 stays in the local economy, compared to just £40 with a larger business.
But more than that, supporting local businesses helps make the places we live more interesting and diverse.
Visit a chain store and you could be anywhere; quirky independents give a town character, and provide visitors with a reason to come.
In an age when almost any product can be found online, independent stores are often the only places you can find something truly unique to buy.
And the experience economy really would not be the same if the choice was limited to franchise pubs, chain hotels, and theme parks.
An abundance of independent retailers even boosts house prices – to the tune of over £40,000 on average according to research – because places with distinct town centres are more attractive places to live.
If we all made a conscious effort to direct a greater proportion of our expenditure towards local independent businesses then the benefits would clearly be immense.
But this is easier said than done when a weekly big shop at the supermarket is the most many busy working parents feel they can manage, and when Amazon offers the convenience of next day delivery of almost everything else.
So perhaps the best place to start is with gifts.
Next time you buy something for someone else, why not make it more meaningful by making it local?
Vote for your favourite independent local business on our Facebook page here. See also Vouch – a new way to discover gift voucher experiences from local independent businesses, created by Hotfoot Design.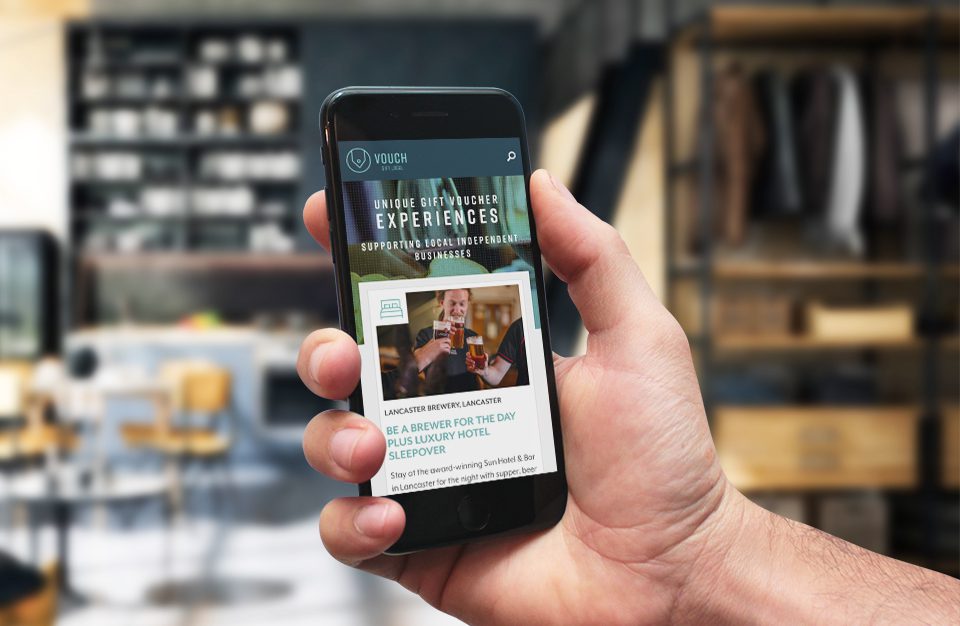 A version of this article was also published as part of a weekly column in the Lancashire Post, Blackpool Gazette and Lancaster Guardian.