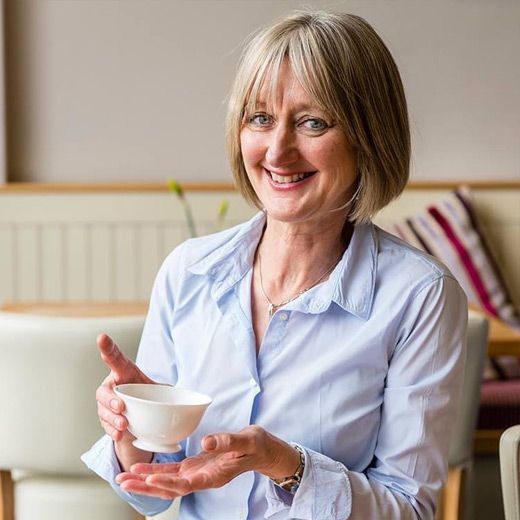 We caught up with the inspiring Dorothy of Dorothy's Teas about her passion for what she does, her interesting journey to where she is today, and the intriguing story behind her brilliant loose leaf tea business.
Dorothy is a world-traveller with a number of terrific tea adventures stamped in her passport. She has visited various tea estates and gardens around the world, nurturing and establishing deep connections with tea growers which Dorothy says has been "personally and commercially rewarding".
Dorothy's exhilarating journey began on her family's dairy farm in Yorkshire, and she's now the proud owner of an award-winning teahouse and bakery, The Hazelmere, in Grange-over-Sands, as well as a thriving tea business, the aptly named 'Dorothy's Teas'. But what happened along the way to influence Dorothy's charming tea journey?
Let's find out…
"I was born on a dairy farm in Yorkshire where, from a very early age, I learnt to love good food and drink, and the value of knowing its provenance and how it was made. I also absorbed a strong work ethic from my parents who worked very hard and taught me that to succeed in life, hard work and dedication is needed. A life value I am very grateful for."
"In my early twenties, I had the opportunity to travel the world for four years which proved to be a fabulous culinary journey of discovery. On returning to England, I set up The Hazelmere tea house, restaurant and bakery in Grange-over-Sands."
"Food and drink I tasted abroad influenced the menu choices and, at a time when tea bags were de rigueur and loose leaf with a stated provenance was very rare, I was determined to do things differently. From the start, our menu featured loose leaf teas with tasting notes, food pairing suggestions and historical anecdotes. From these early beginnings, a love of all things to do with tea grew until it became one of the major aspects of the business."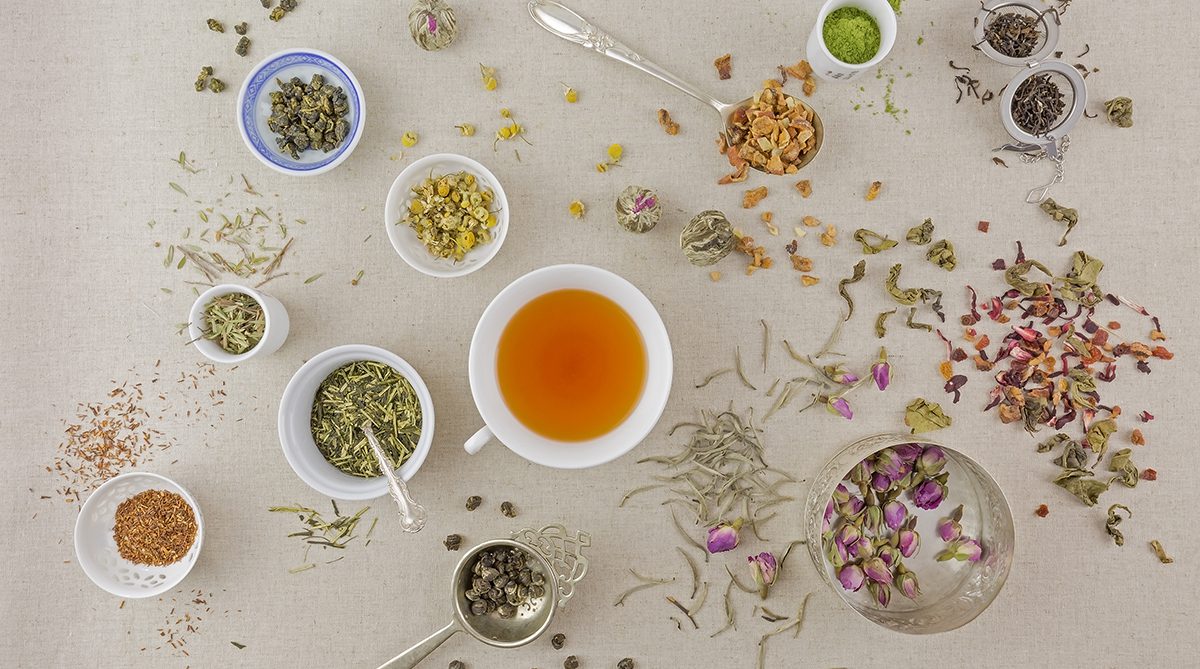 The Hazelmere has won many awards over the years; many related to tea. Dorothy and the team at The Hazelmere were even asked to set up a tea room in Osaka, Japan. As the 'tea side' of the business continued to grow and gain recognition, Dorothy realised it'd be a smart move to give tea its own identity, away from The Hazelmere. That way she could expand retail, reach more tea-lovers far and wide, and grow her online sales.
And so, Dorothy's Teas was born.
Dorothy's Teas is a warm, cosy online hub and shop for all things tea – including brewing guides, tea origins, a tea subscription service, tea club, and online gift shop for tea brewing accessories. Dorothy's passion for tea is delicately weaved throughout the pages, bringing her unique story to life. You can't leave the website without a smile on your face. Plus, who doesn't love a cuppa?
Audiences can discover Dorothy's Teas through three main avenues; online via their website, the retail shop or in the tea house. They also wholesale to retail outlets, restaurants and hotels.
In a crowded marketplace, it's important for businesses to stand out by offering something unique. Something not everyone has, rooted in passion and years of experience. Something genuine. A rare gem. Someone like Dorothy, really. 
"What makes us special and unique is we have a vast range of teas sourced from around the world, all from different growers and regions personally chosen and tasted by me. We do not use just one agent or broker, and our knowledge and expertise is extensive."
"Ailsa, who works in the shop, is a qualified tea champion and I am a tea sommelier, but we also love learning and discovering more and more, giving us our passion and enthusiasm! The more we learn, the more we realise there is to learn. It's fascinating and exciting."
"I have direct contact with many of the producers and have shared cups of tea with growers as far apart as Hangzhou in China, Ozurgeti in Georgia, and Crieff in Scotland!"
All businesses encounter their own specific challenges – it's all part of the ride on the journey to success. For Dorothy's Teas, Dorothy tells us that "one of the main challenges is being noticed in a very crowded market – especially online." 
"We try to nurture that we are more than just a marketing company selling tea, but an established business with nearly 40 years of expertise in the business. This has come from imparting sound knowledge and true information, so people trust us and realise we do know what we are talking about! I have seen so much erroneous information online about tea which is repeated ad lib; it is hard breaking through this. I think the fact there is a Dorothy (a real person behind the business!) helps as well. It gives the business credibility and personality."
With great success comes a lot of hard work. When we asked Dorothy whether her success could be attributed to luck or hard work, Dorothy told us, "I am going to say hard work of course! But I suppose luck played a part, in that I discovered my love of tea via setting up The Hazelmere!"
It's always refreshing talking with people who have a genuine love for their job. To the point where it doesn't feel like a job to them. It's apparent in everything they do, say and are. Dorothy says she loves "all aspects" of her role, and that she loves talking to people and sharing her enthusiasm for tea with them.
"I love discovering new teas from new regions, tasting the teas and pairing them with food. I especially love being part of the tea community. I have had the absolute pleasure of meeting some amazing people who have been generous with their time and knowledge. I feel very lucky to do what I do!"
So, what's next for Dorothy's Teas? Dorothy and her passionate team are working towards setting up a tea tasting room where they can host tasting sessions and special events – bringing a fusion of fantastic flavours and festivities to friends and families.
After chatting with Dorothy about Dorothy's Teas, The Hazelmere, travelling and tasting teas from around the world, creating and bonding with tea communities, and her wholesome dairy farm beginnings – it's clear that a strong work ethic, enthusiasm, dedication and genuine adoration for what you're doing should always be at the heart of your work and life – because what else are you doing it for?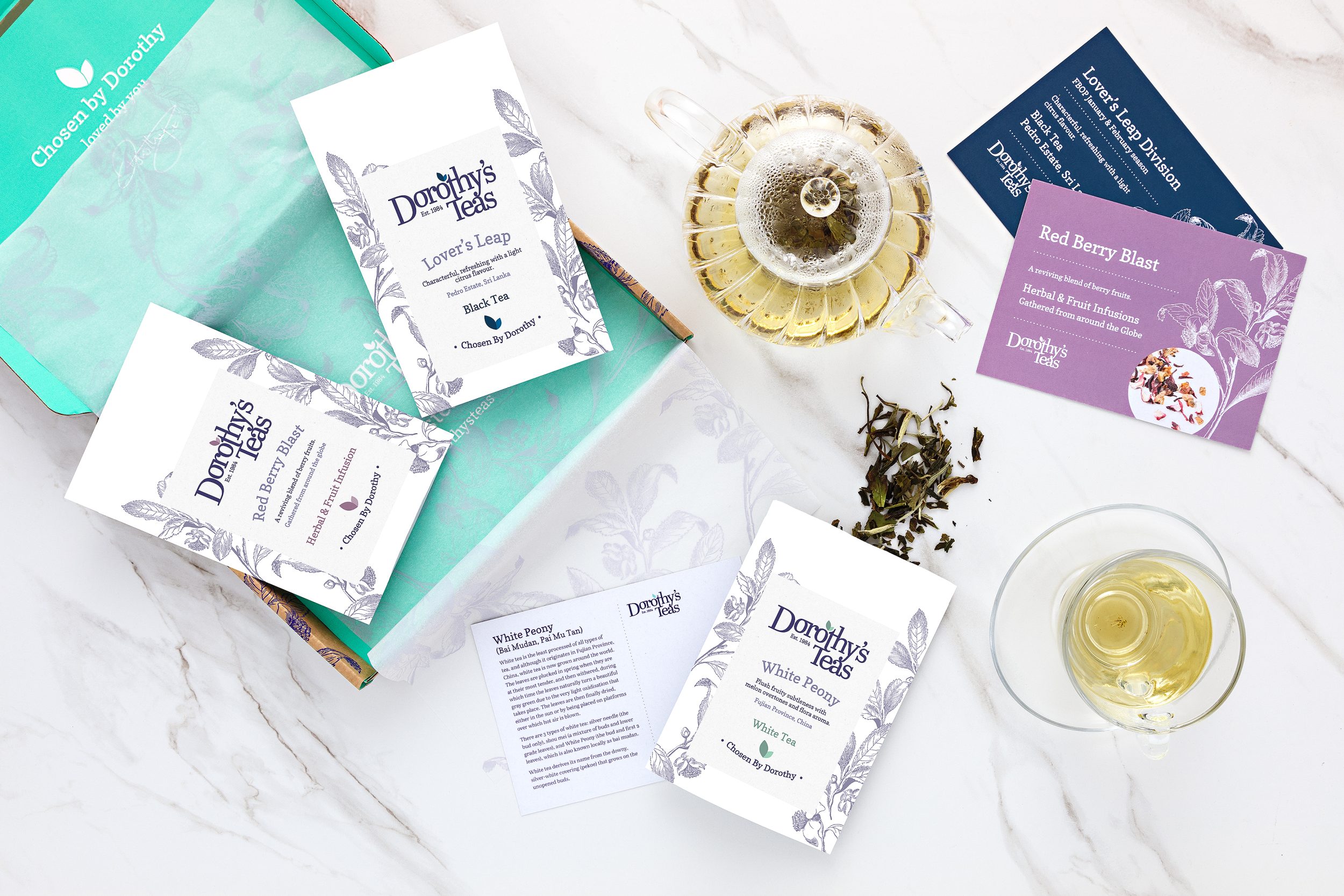 Hotfoot works alongside Dorothy's Teas on a range of online and print activity; including the hosting, design and build of the fully-responsive Dorothy's Teas website, brand photography, brand identity and logo design, packaging and print design, marketing strategy, and integration and management of their ecommerce subscription platform. See some of our work for Dorothy's Teas here.