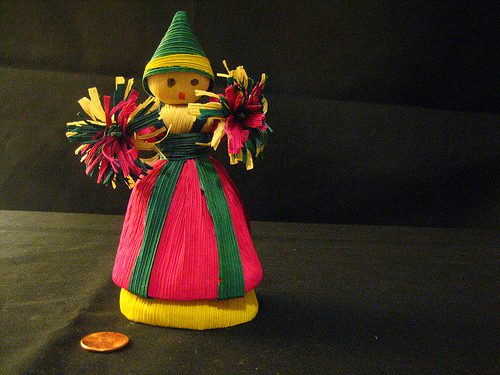 Do the stories we tell make a difference to the value we place on the things we buy?
In 2006 two authors, Joshua Glenn and Rob Walker, decided to try and find out as part of a project they called Significant Objects.
Over a period of a few months the duo visited a number of thrift stores and flea markets to purchase some two hundred items of very little value – the average cost of each was just $1.25, and none was bought for more than $1.50.
These near worthless items included old keys, plastic figurines, birthday candles, buttons, novelty pens and snow globes.
It was the kind of clutter and junk you might find at the back of an old drawer or in a dusty box in the attic.
Glenn and Walker then made contact with a group of (some quite well known) writers and asked them to pen a short creative narrative about each object.
The items were then listed for auction on eBay.
The question the authors wanted to answer is whether the short stories would be enough to add value to this assortment of bric-a-brac?
Could a few words reframe the way capitalism's detritus is perceived?
The answer is a resounding yes.
Some of the items sold for 2,700% more than what they cost. In total, the project made a profit of several thousand dollars.
An oddball plastic horse's head bought for 99 cents sold for $62.95. A rubber band gun acquired for $1.50 went for $63.50. A novelty egg whisk bought for 25 cents sold for $30. And so on.
"When we met up for a drink, last summer, we decided to collaborate on a project where we'd recruit talented writers to artificially transform insignificant objects, which we'd purchase from flea markets and thrift stores, into significant ones," explains Glenn.
"Pretty quickly, we saw the idea was working. When a duck-shaped change tray went for $70, we thought it was just crazy. It was way beyond what we hypothesised the effect of the fiction would be on these objects' worth," Walker says.
---
A version of this article was published as part of a weekly column by Guy Cookson on marketing, design, trends and strategy in the Lancaster Guardian, Blackpool Gazette, Lancashire Post and other titles. See our brand, web design and marketing recent projects.