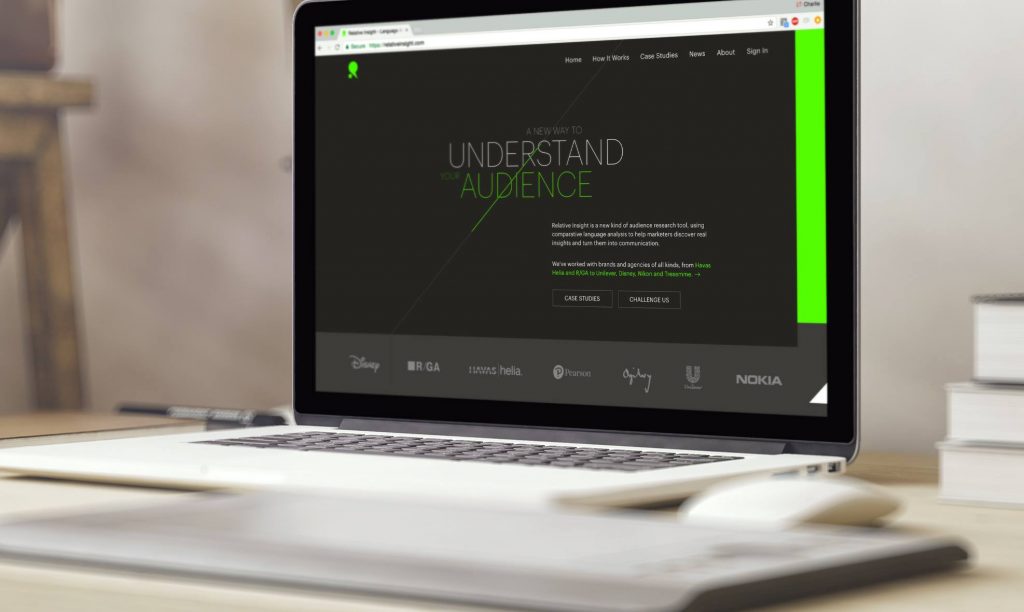 This is a project we're really excited about. We've been busy creating a website with a difference for a company with a difference.
Relative Insight is a new kind of audience research tool, using comparative language analysis to help marketers discover insights to help build better brands all over the world.
Rich Wilson, CMO at Relative Insight, had some lovely words about our work with them: "Hotfoot have been a delight to work with on our new website. Despite very tight deadlines (and a rather demanding client!) they went above and beyond our expectations to deliver on time and with exceptional results. The whole team is very happy with the beautiful design and speedy implementation."
The Lancaster and London based company has already won some incredible clients in Europe and the United States, including Disney, Unilever, Ogilvy, Pearson and Havas.
Relative Insight featured in the RG/A Cannes Lions Startup Academy 2017 and won the Audience Choice Award at the Fast Growth Forum in association with Bloomberg.
The company have also just announced they have secured backing from the Northern Powerhouse Investment Fund, as reported by Insider Media this morning.
We'll have more to share soon, but in the meanwhile you can see their new website here.