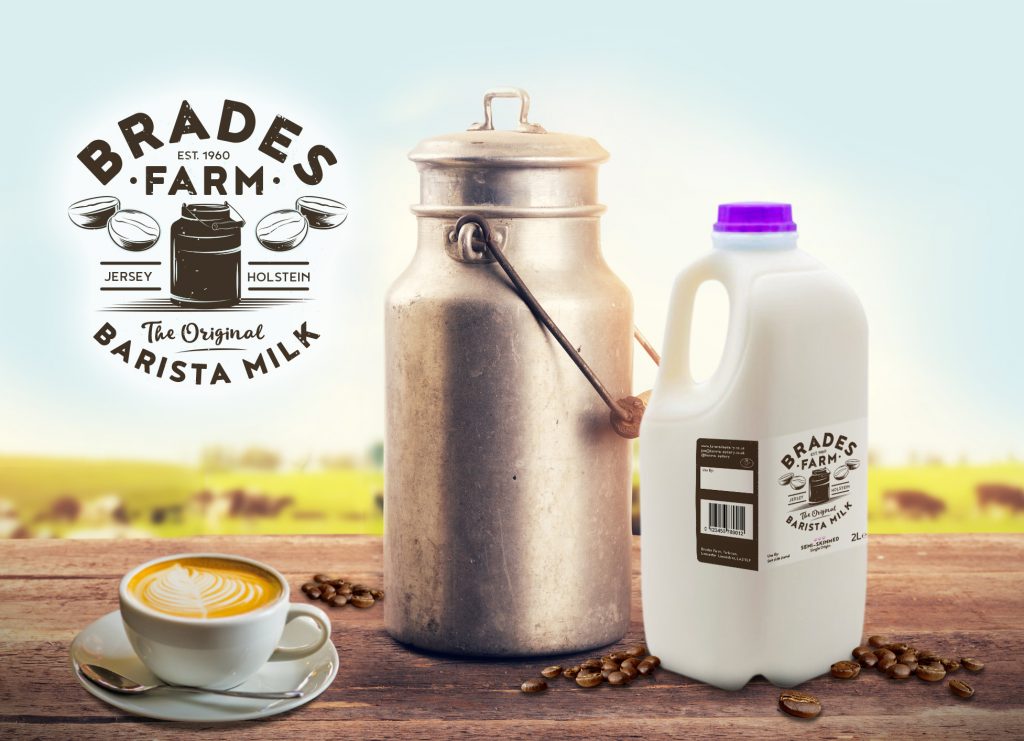 **Update – see the new Brades Farm website here.**
We've just seen the first run of Brades Farm Barista Milk coming fresh off the production line in advance of the launch at London Coffee Festival in collaboration with one of London's leading dairy suppliers Allan Reeder.
We've worked with Brades Farm Barista Milk founder Joe Towers and his family at Lune Valley Dairy over the past few months on developing the brand identity and packaging, in addition to preparing marketing and PR for the launch of this delicious premium barista milk from a single herd of Jersey cattle with just the right blend of fat and protein.