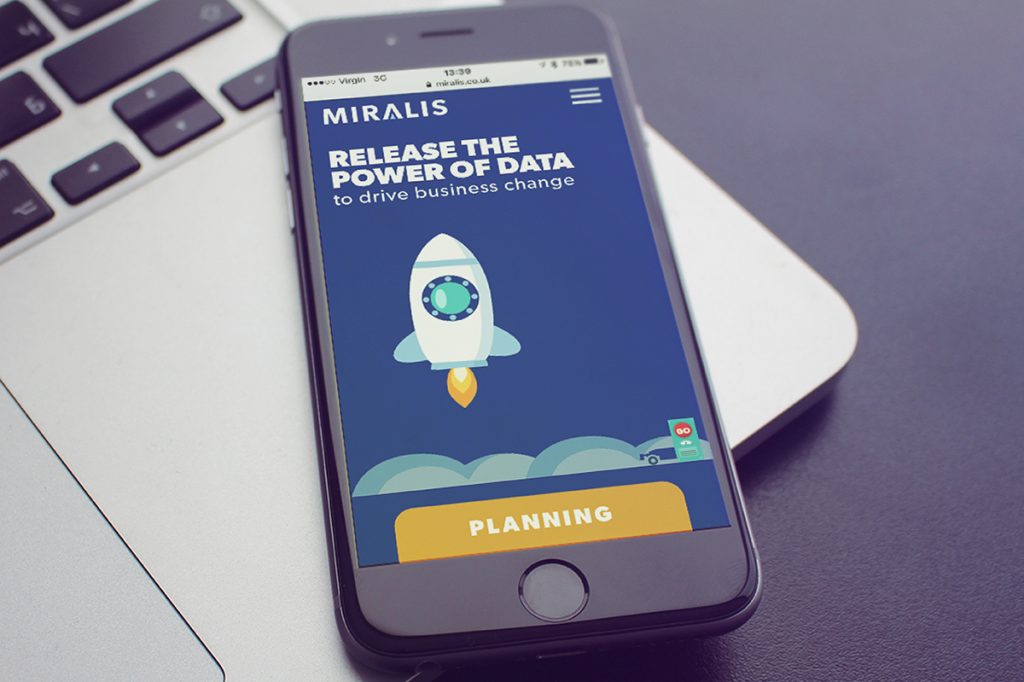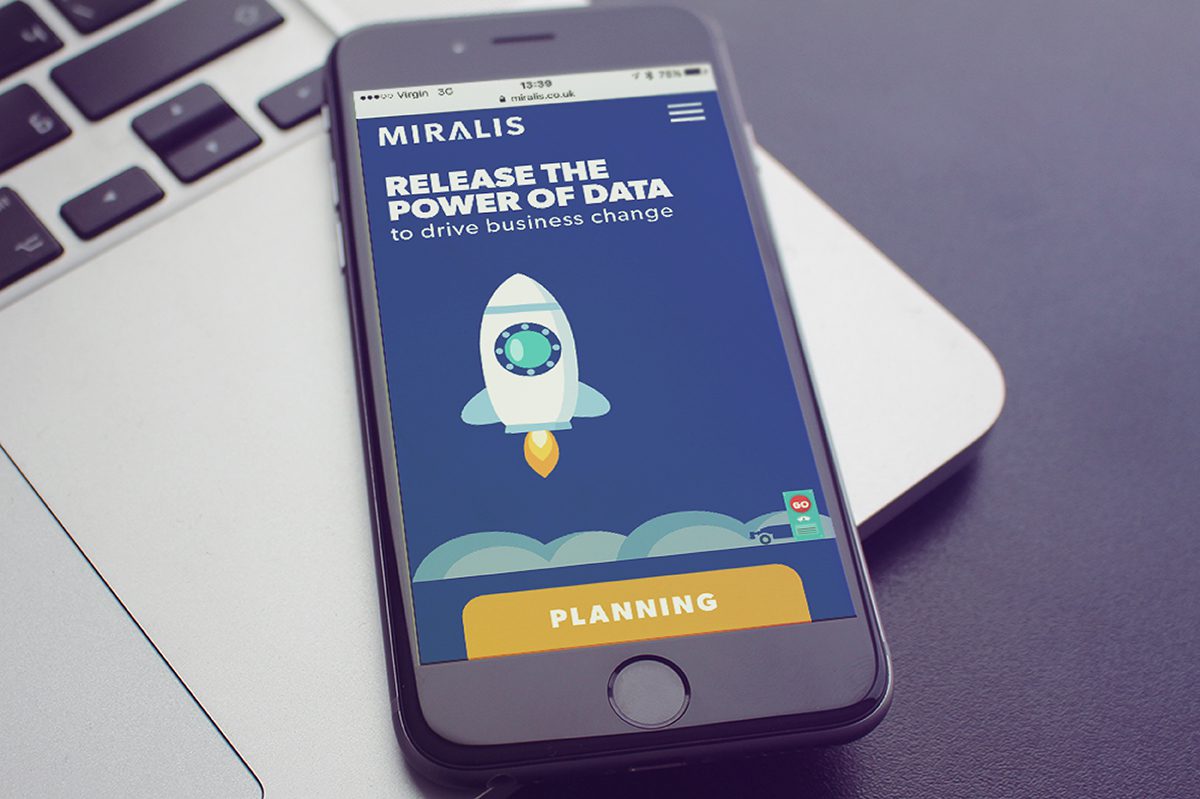 Miralis Data, a Lancaster-based data analytics consultancy specialising in machine learning and artificial intelligence (AI), has unveiled a new brand and website produced by Hotfoot Design.
Miralis work with leading companies including Europcar, VPS and Route Monkey using algorithms, machine learning and AI to find efficiencies, improve planning and deliver strategic change. They required a new identity, website and printed materials to help their business grow.
Dr Will Maden, analytics director at Miralis Data said, "A data analytics and consultancy firm isn't the easiest business to understand and translate into a website. However, the team at Hotfoot asked all the right questions, understood us as a client and have done a fabulous job of translating our business into the company's first brand and website. We're delighted with the results."
Charlie Haywood, creative director at Hotfoot Design said, "Our creative team were tasked with developing a slick new brand style that worked consistently through their marketing materials, and retained a distinct look and feel. The clean and contemporary look for the identity alongside a playful illustrative style really brings the value proposition to life and differentiates the company from its competitors."
Established by Dr Will Maden and Michael Gibson – and delivered by a panel of 'brains' including Dr Murat Gunal, Dr Chris Savage and Professors David Corne and Richard Eglese – Miralis has delivered 11% efficiency savings across a 100 HGV fleet; a £2.5million saving from an acquisition; and a £2 million annual saving by redesigning a logistics network. The company already works with leading businesses such as Europcar, Co-Op, Route Monkey, BCA and Marketing Lancashire.
Commercial director Michael Gibson, who is also a non-executive director at Hotfoot Design, comments: "The team at Hotfoot has helped us to create a consumer friendly brand and website for Miralis Data, which realistically is a complex proposition to communicate. The clear and simple web design, plus an absence of jargon, has opened up a potentially daunting subject. We are delighted with the result."
Last month, Hotfoot announced that Michael Gibson would be working with the agency as a non-executive director, his first creative and digital agency role since leaving Fat Media (as reported by Prolific North). Hotfoot recently announced two senior hires and has achieved a raft of recent business wins, including QiSOFT, Atkinson Vos and Lancaster Brewery. Hotfoot is also a finalist for Creative Agency of the Year at the BIBAs 2017.
You can see the new Miralis website here.