The modern city owes its existence to the elevator.
Before lifts, buildings were limited in stature by how many flights of stairs its occupants would be willing to climb (clue: not many).
The first successful passenger ride in an elevator took place in New York, in 1857, but it was not until the Otis Elevator Company received a patent for its elevator brake in 1913 that things really took off.
There are now some 18 million elevators in operation around the world, and the skylines of towns and cities everywhere have been changed forever.
From the beginning there were questions about elevator etiquette as people navigated this new part-private, part-public domain.
How should occupants arrange themselves in this new space? What direction should everyone face? Is conversation permitted? And, most important, should gentlemen remove their hats?
"On this topic the New York Times regularly published opinions, articles, and satire from the 1880s well into the 1920s," writes Laura Bliss.
"At stake was not only the practicality of hat-doffing in general but also the peculiar space of elevator itself: Was it more like a waiting room or a subway car? In the end, social arbiters decided the elevator was a means of conveyance, which meant heads could stay covered."
Most of these matters have been settled or fallen into irrelevance, but now a new issue has arisen.
What to do with elevators at the time of a pandemic?
Even after the lockdown has fully lifted few of us will be keen to share a confined space with strangers.
And according to a recent study elevators could even, theoretically, harbour viral droplets long after infected occupants have departed.
Add this to the fact that the operation of most lifts requires physical interaction with several buttons (multiple times, if you are impatient like me) and you have the perfect breeding ground for an unhealthy dose of paranoia.
The answer will probably be a combination of contactless controls, limited occupancy and masks.
It probably will not be a pleasant ride. But at least, thanks to Otis, we do not have to worry about falling.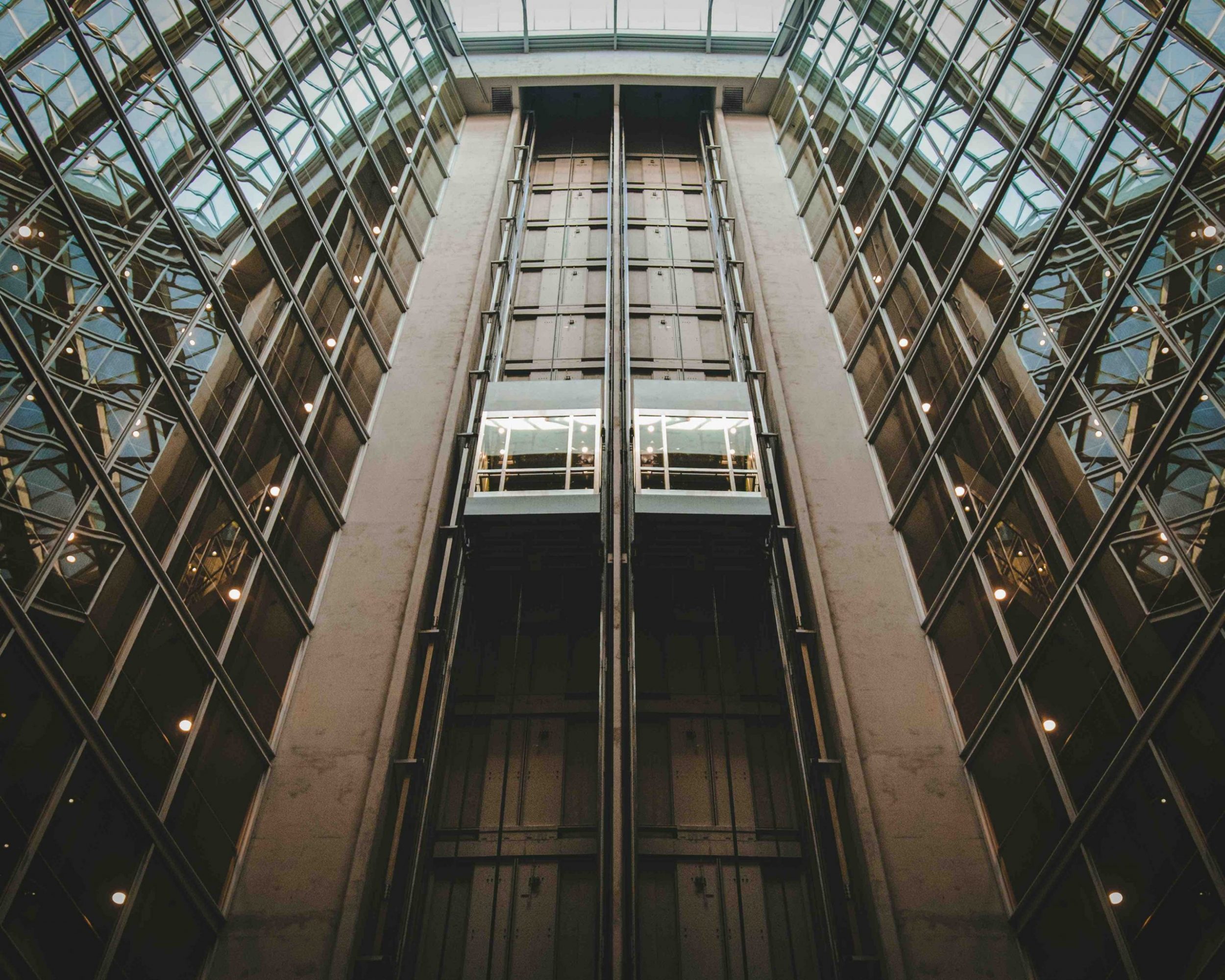 A version of this article was published as part of a weekly column by Guy Cookson on marketing, design, trends and strategy in the Lancaster Guardian, Blackpool Gazette and Lancashire Post. See our brand, web design and marketing recent projects.