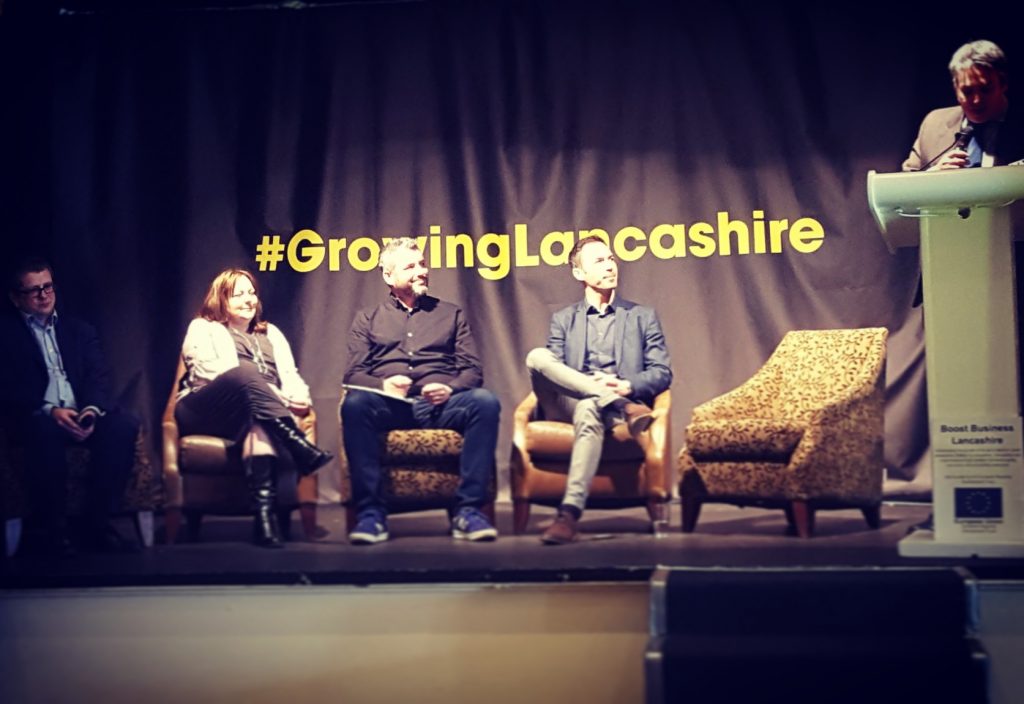 I really enjoyed being on a panel this morning at the Lancashire Business Growth Summit 2018.
The discussion was chaired by our non-exec director and strategic advisor Michael Gibson with his Digital Lancashire hat on, alongside Frazer Durris from Businesswise Solutions, Anne Williamson from Lucrative Marketing, and Steve Young from Winning Pitch.
Thanks to Andrew Leeming from Boost and Rona Mcfall from Winning Pitch for the invite.
#GrowingLancashire