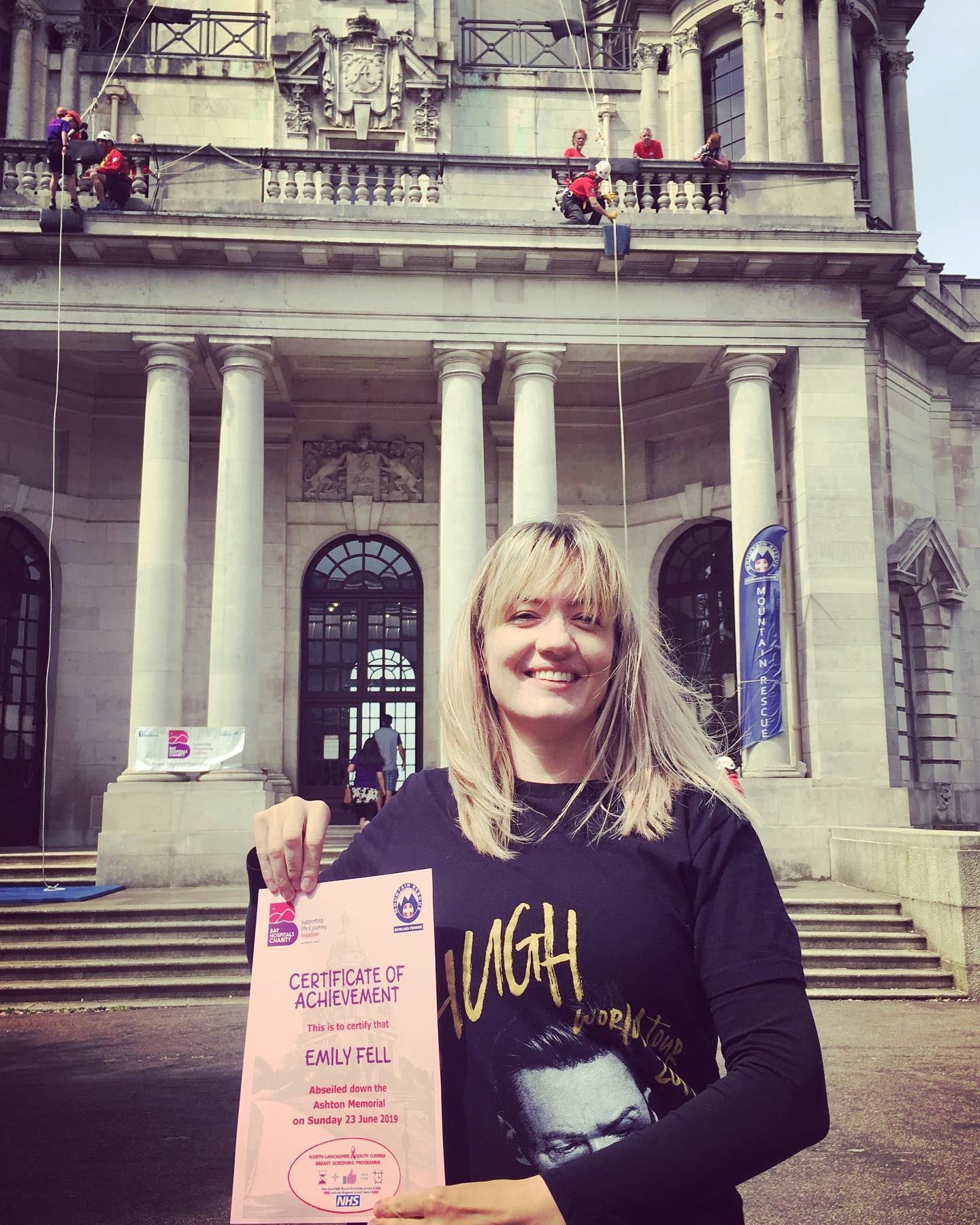 Whilst many of us were enjoying a lie in on the sunny morning of Sunday 23rd June, one of our lovely graphic designers, Emily Fell, had other – bigger – ideas.
That morning, Emily abseiled down what is arguably Lancaster's most famous landmark, the 150 feet tall Ashton Memorial which sits at the top of Williamson Park.
Of course, despite her being a known thrill-seeker, many of us were wondering why she was attempting what had to be a daunting feat, so she told us:
"I did this to support my awesome friend Colette who was diagnosed with breast cancer just 9 months after her second daughter was born.
"Colette is an amazingly strong and inspirational lady and I hope this fundraiser can help other women in her position, too."
The charity abseil, which was organised by Bay Hospitals Charity and supported by Bowland Pennine Mountain Rescue Team, was attempted by many on Sunday, and was in aid of North Lancashire and South Cumbria Breast Screening Programme.
You can donate to Emily's JustGiving page here.
Since the event, Emily, who completed her descent whilst wearing a Hugh Jackman-themed t-shirt, has been on a high and has said: "It was exhilarating and liberating and the adrenaline rush lasted all day!"
Well done, Emily – the whole team at Hotfoot Design is incredibly proud of your impressive effort. If you'd like to find out more about North Lancashire and South Cumbria Breast Screening Programme, click here.