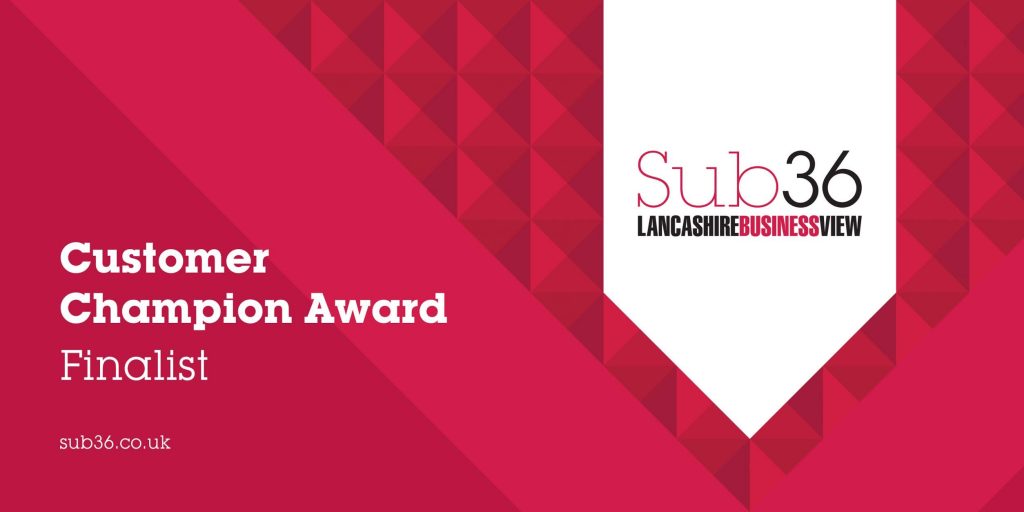 Ellie Pritchard, our Marketing Consultant, has made it into the finals of this year's Sub36 Awards for the category of 'Customer Champion'.
Ellie told us, "It's a joy. The nature of working in an agency means that I'm working with clients every day and my job is to ensure that their needs are met quickly and efficiently. Building strong relationships with clients is one of the most enjoyable parts of the job, so I'm completely flattered and delighted to be recognised by Sub36."
Phil Simpson, Director at Lancaster Brewery said, "Ellie has been an excellent instigator, sounding board and driver for many of our marketing initiatives. In a challenging and rapidly evolving commercial market Ellie has diligently worked with the Lancaster Brewery management and staff, cajoling and encouraging a number of exciting new concepts and campaigns."
Gabrielle McNamara, General Manager, Leonard Dews, said, "Ellie is a ray of sunshine! Not only is she professional and proactive, but she's genuinely interested in our business and products, which to us is invaluable. She actively researches our markets in order to suggest and implement strategies that enhance our business practices and lay the ground work for future growth. I would highly recommend Ellie for a Sub36 award in recognition of the work she continues to do for us and her clients."
After a presentation and an interview, we'll find out if Ellie has won on 17th October.