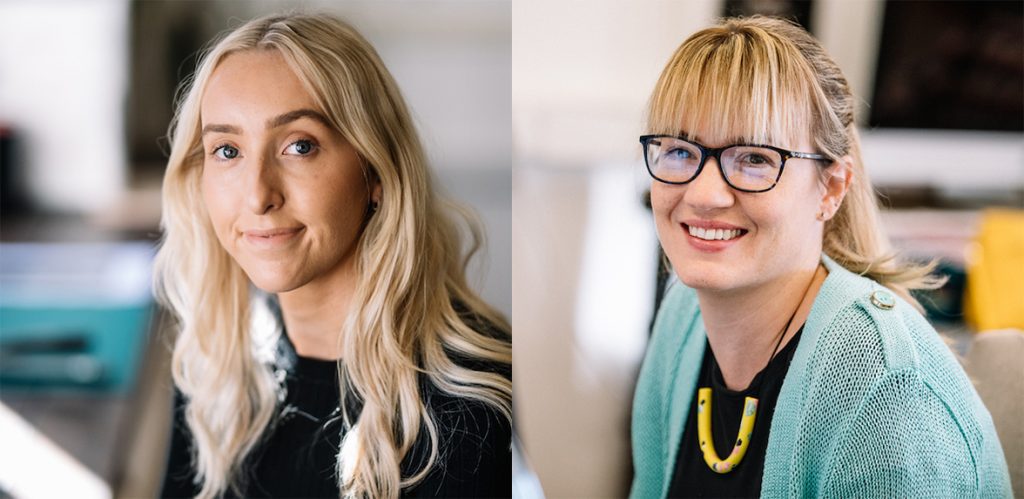 We have appointed two new specialists to join our team, following a series of client wins.
Ellys Bagnall, former Leeds Beckett University Public Relations and Journalism student, joins Hotfoot as marketing associate. Having previously worked in digital marketing for the National Trust, Ellys will be tasked with creating engaging content for clients and supporting with the marketing of Hotfoot's recently launched online gift voucher platform, Vouch.
Emily Fell has also joined Hotfoot as graphic designer. Emily brings experience in the hospitality and leisure sector to her new role, and will support the senior design team in creating brand identities and print design across the agency's client portfolio.
The new appointments takes Hotfoot's team to more than 15 specialists working across a variety of sectors, including hospitality and leisure, luxury retail, B2B and tech.
Charlie Haywood, creative director and founder of Hotfoot Design, said: "We're very happy to have Ellys and Emily join us. We're careful to bring people on board who have skills and specialisms that add real value to our clients, to help them grow and become even more successful – Emily and Ellys will do just that"
Hotfoot Design's recent client wins include Bowker, Breathing Space, Cornthwaite Group, Lakeland Kitchens and the Plough at Lupton.
The agency has also just launched Vouch, a website enabling users to discover gift voucher experiences from a variety of businesses in Lancashire and the surrounding counties, following the successful launch of gift voucher platform Regalo two years ago.