It is almost 50 years since the first email and around 25 years since email became truly mainstream.
The launch of Gmail, by Google, in 2009, with its huge storage and threaded conversations, was probably the last time email aroused much widespread excitement as a product.
There are now so many other ways to send direct messages – from the messenger tools baked into Facebook and Instagram to dedicated apps like WhatsApp and iMessage. Email now feels like an afterthought.
The days of swapping jokes and making plans with groups of friends by email are over – WhatsApp is much better for that.
And many of us no longer write long and thoughtful letters, of the kind we once posted and later sent by email.
Why bother when the recipient is online and ready to chat right now?
Even in business, home of unnecessary reply-alls and SEO spam, tools like Google Chat, Slack and Zoom are taking over all but the most formal communications.
But still, email persists.
The founders of Basecamp recently launched their own unique take on email, called Hey, which they believe solves some of people's greatest email bugbears.
"The reason people hate email is because they don't control it anymore," Basecamp CEO Jason Fried explained. "By flipping this around and giving you control, it's actually a radical change."
Hey includes some nifty tools to help control who can send you an email and to prevent marketers from tracking when you have opened a message – but it is not cheap at $99 a year (Gmail is free).
There is one area where email still reigns supreme, however, and that is the humble newsletter.
Email newsletters remain one of the best ways to follow the commentators and brands you care about, allowing a reliably focused read away from the noise of social media.
Campaign Monitor and Mailchimp have long given brands the power to keep subscribers informed (often with design help from agencies like Hotfoot).
Now individual writers are using services like Substack to send newsletters too, and to make money from subscriptions in the process.
Email is dead, long live email.
---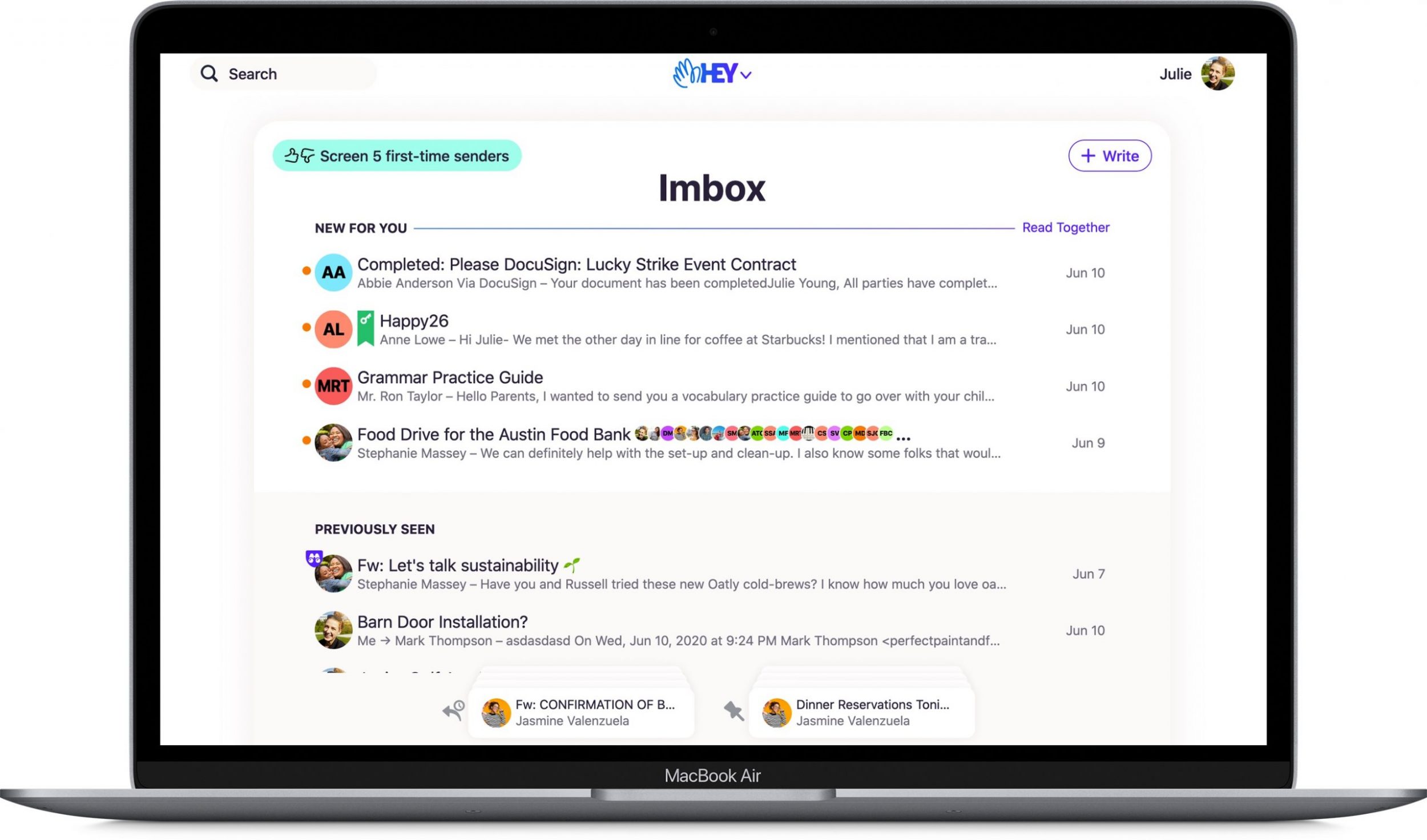 ---
A version of this article was published as part of a weekly column by Guy Cookson on marketing, design, trends and strategy in the Lancaster Guardian, Blackpool Gazette and Lancashire Post. See our brand, web design and marketing recent projects.