On a recent trip to Birmingham I could not resist calling in at Digbeth Dining Club on Lower Trinity Street in the city's buzzy creative quarter.
Founded by Jack Brabant in 2012 as a way to showcase high quality and diverse street food, Digbeth Dining Club is held on a weekly basis – Thursday to Saturday – in Digbeth itself, as well as making regular appearances in quirky venues throughout the Midlands. It is now a major fixture on the European street food scene and has won numerous awards.
And although the path to success has not been smooth the whole way, Digbeth Dining Club got off to a flying start on its very first weekend seven years ago when 2,000 people turned up – despite heavy rain.
Brabant has a theory about why street food is so popular: "Street food traders prove that food can be prepared and cooked fantastically well and at a reasonable price, so why wouldn't you want a piece of that? It's far more relaxed and more communal than a restaurant in my opinion, you can come on your own or in a group and have an enjoyable night out."
"I love seeing people talking to a complete stranger about the food they have just eaten, it's infectious."
Another reason for Digbeth Dining Club's ongoing success is undoubtedly its willingness to experiment. While food is at the heart of the proposition – with guest appearances from Michelin star chefs alongside talented enthusiasts – there are also regular events and street closures featuring DJs and live music alongside contemporary art.
Brabant has some wise words for people tempted to start a street food venture of their own: "Be a little mad. Street food is not as glamorous as people think. It's long hours; it's weather dependent. It can be awful when you have no customers. The rewards are great when it's good, but it can be soul destroying when it's bad."
"Finally, it's a small industry, and most everyone gets on. And there is a sense of camaraderie. It doesn't take long for word to spread if you come in with an attitude!"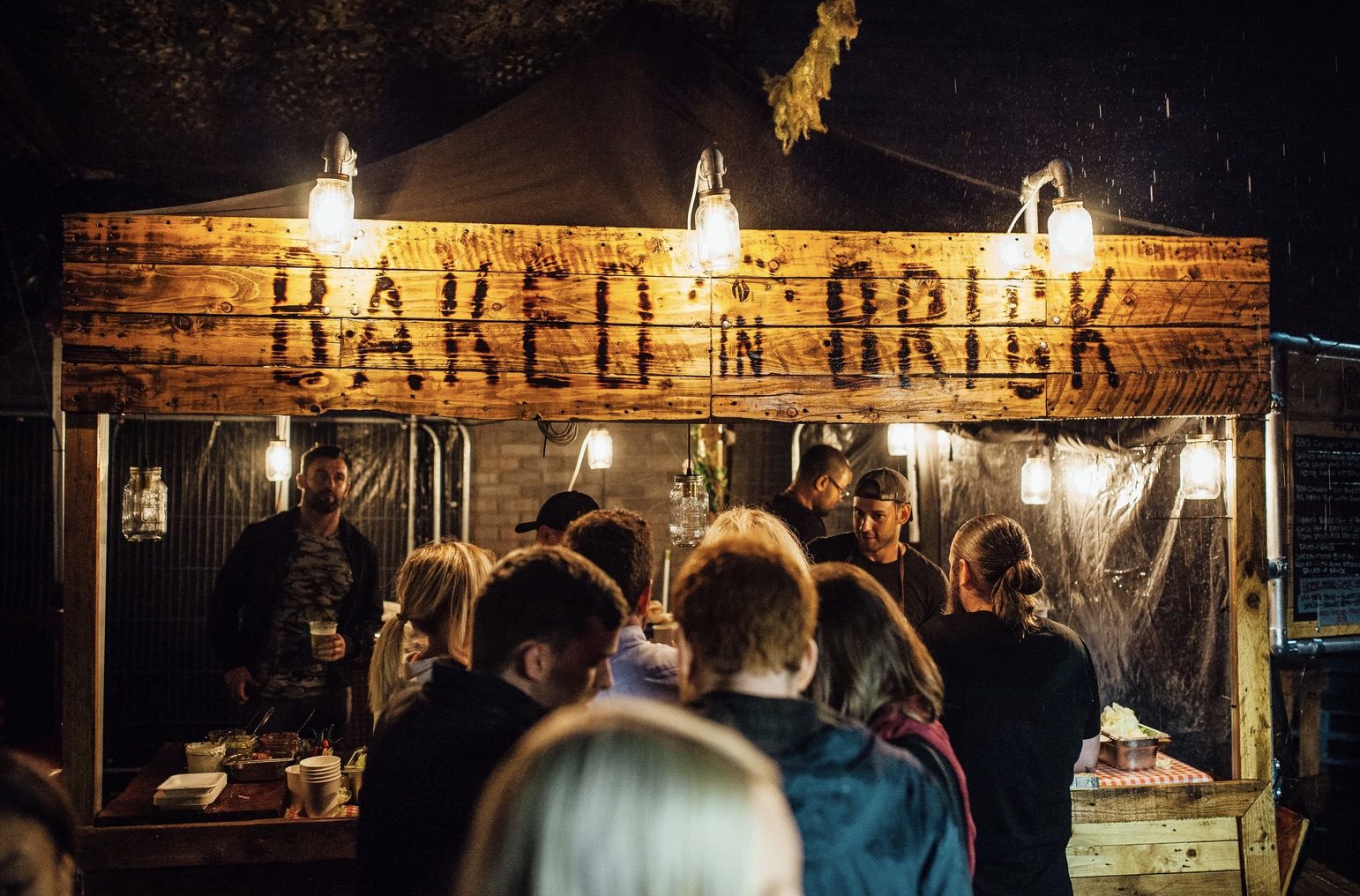 A version of this article was published as part of a weekly column on marketing, design, trends and strategy in the Lancaster Guardian, Blackpool Gazette and Lancashire Post.