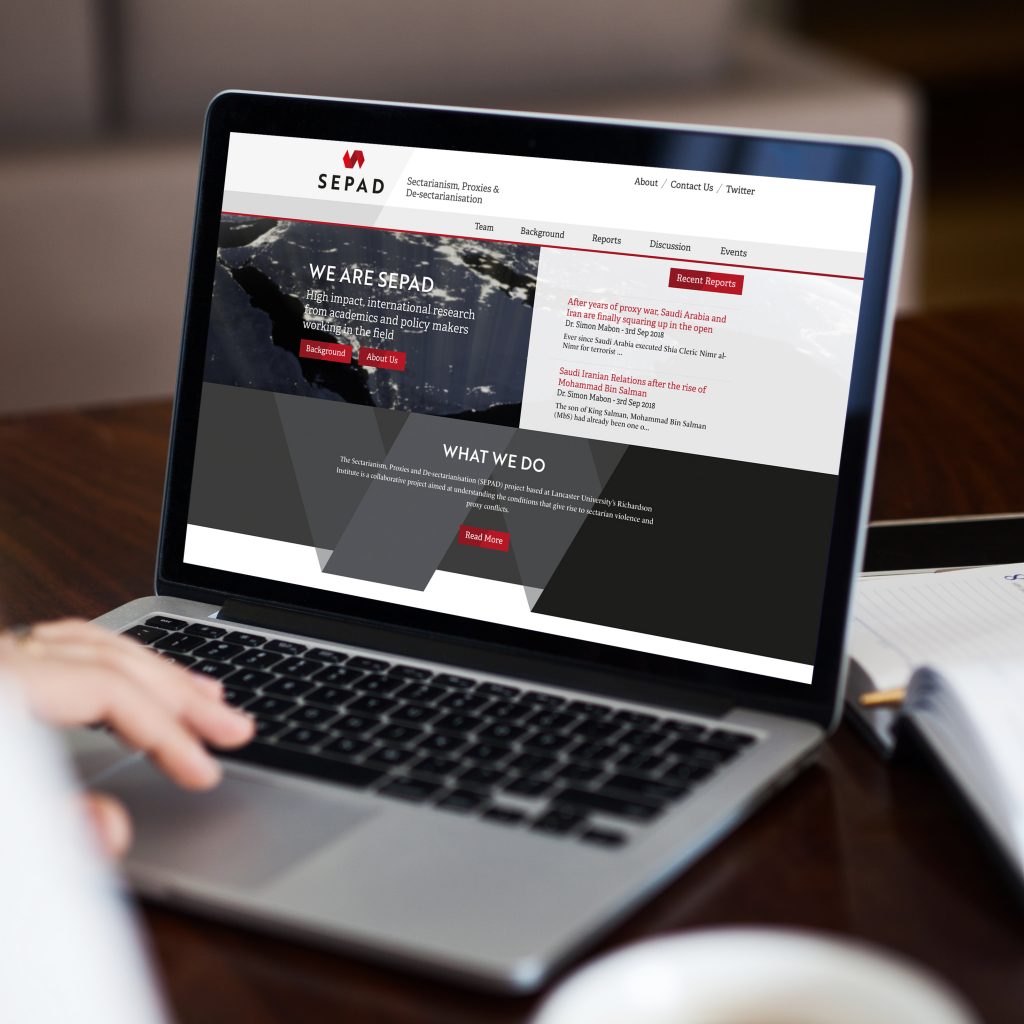 We are hugely proud to have designed and developed the brand identity and website for SEPAD – and we wish everyone the greatest of luck at the launch of #ProjectSEPAD at the Houses of Parliament today!
The Sectarianism, Proxies and De-sectarianisation (SEPAD) project based at Lancaster University's Richardson Institute is a Carnegie Corporation funded collaborative project aimed at understanding the conditions that give rise to sectarian violence and proxy conflicts along religious lines with the aim of creating space for a 'de-sectarianisation' of socio-political life.
The Project Director is Dr Simon Mabon, Senior Lecturer in International Relations at Lancaster University where he is also Director of the Richardson Institute, the UK's oldest peace and conflict research centre.
You can learn more at the new website here.