Launch of an innovative
print start-up
Vegan Print
01.
The Project
Vegan Print is an innovative startup offering printing services that are vegan friendly, while still being highly competitive.
We were approached by Vegan Print to design and develop their website and to launch Vegan Print as the go-to ethical place for printed items
It has been a fascinating project with input from across our team of specialists as we've considered the user experience, conversion optimisation, third party integrations and much, much more.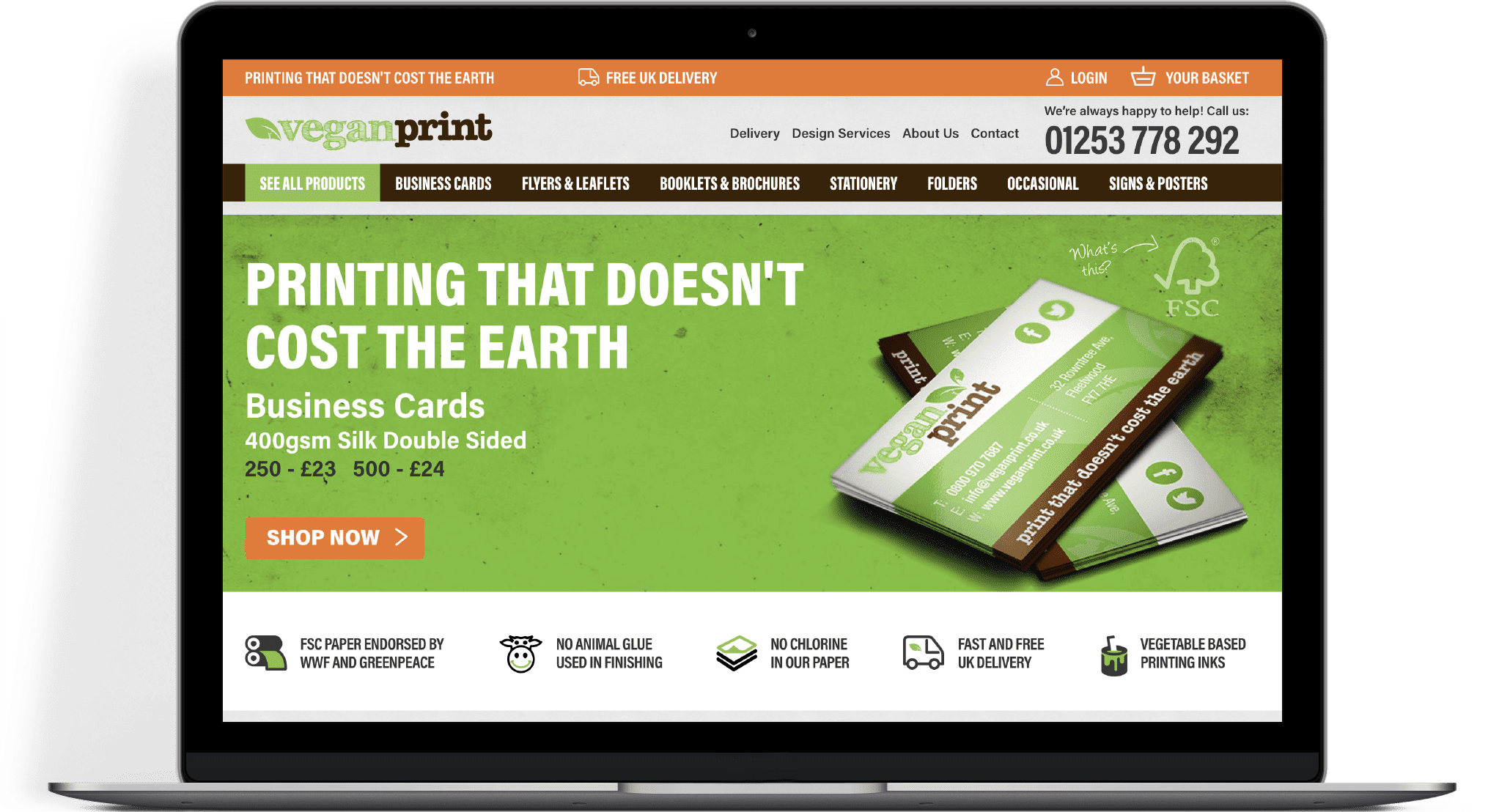 02.
The Objectives
The objective of the project was to build a significant market share in the online print space by appealing to vegans and those that care about animal welcome, the environment, and progressive causes.
To achieve this we developed a highly engaging and functional e-commerce website that provides an outstanding user experience. We have also ensured the team at Vegan Print have a workflow that is fast, efficient and effective.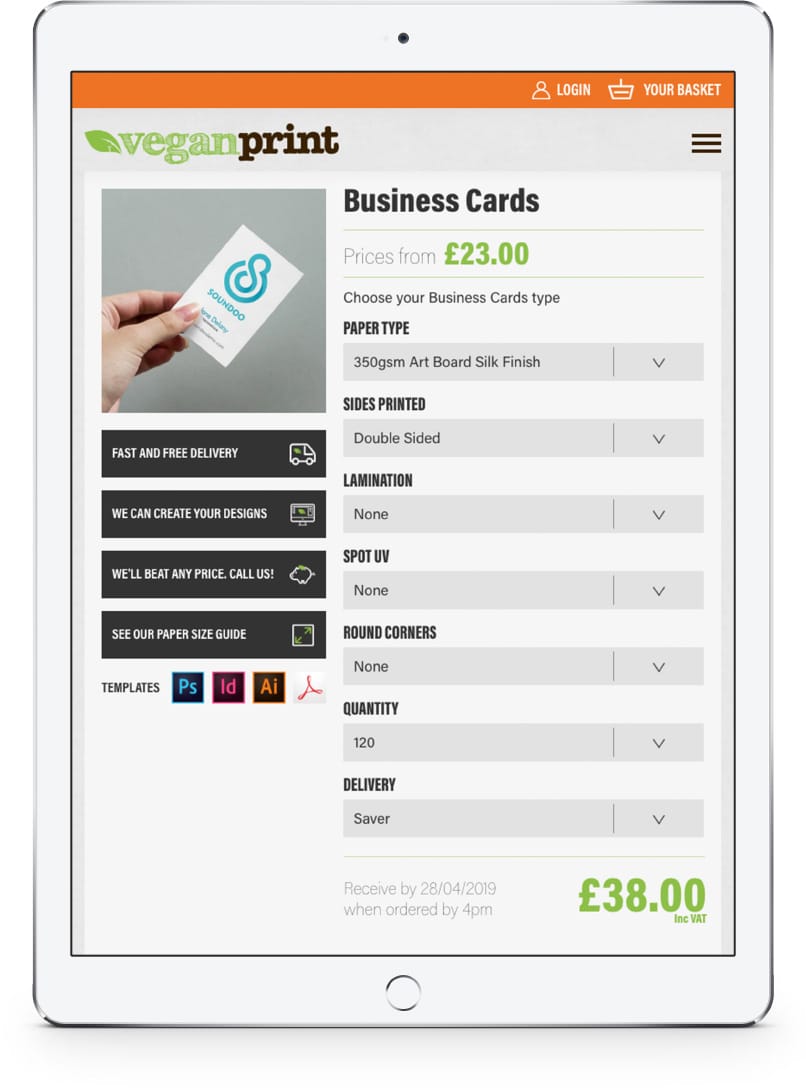 03.
Deliverables
Strategy and planning
Website design
Web development
User experience
Workflow optimisation
E-commerce
Conversion optimisation
Third party integrations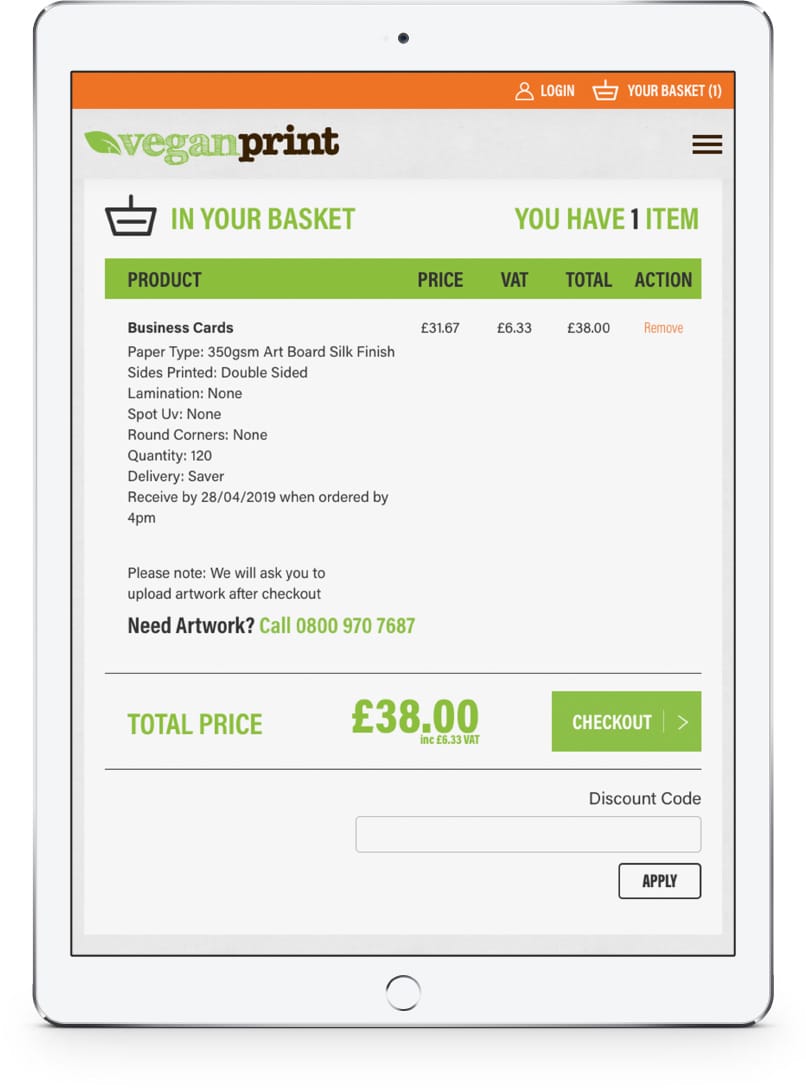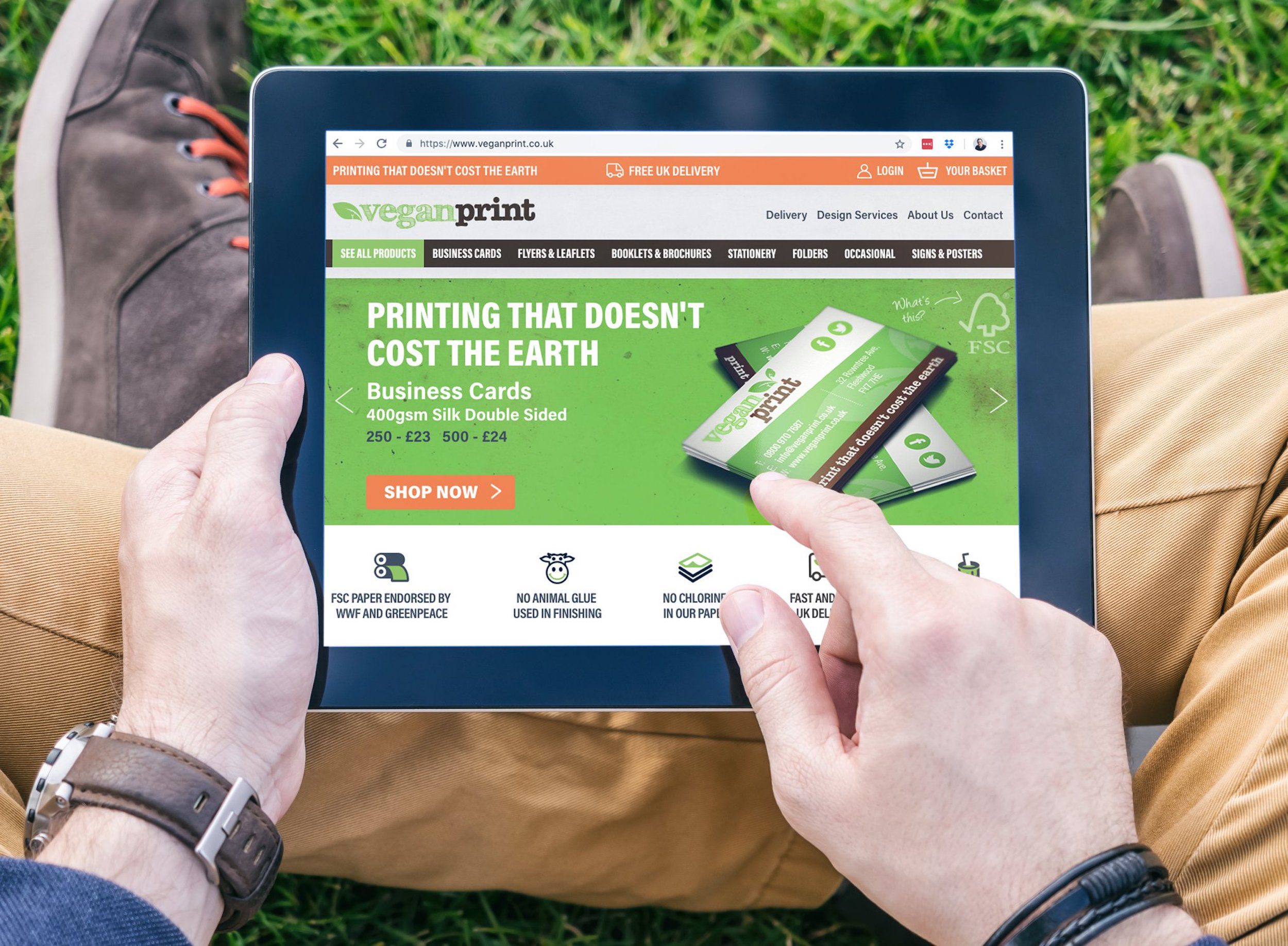 It has been great working with Hotfoot, and it has been fantastic to hear your solutions while you listened to our input and needs. I am sure this will be a success and we have ideas to develop Vegan Print further. Thanks a lot guys!
Martin Gardner, Founder, Vegan Print