Design of a new website for
a luxury spa in the Lakes
The Spa at Underscar
01.
The Project
The Spa at Underscar (formerly known as Oxley's Health Spa) nestles on the lower slopes of Skiddaw fell, set in the grounds of a 19th Century Grade II listed manor house alongside the luxurious and award-winning 5 Star Underscar time-ownership development.
The Spa at Undercar features a range of luxury spa facilities (including a gym, pool, jacuzzi, sauna and steam room) and treatments (including facials, massage, holistic therapies and more).
The Underscar Bistro & Bar offers drinks, lunch and evening meals.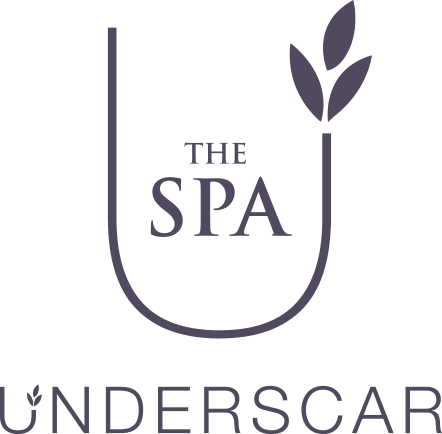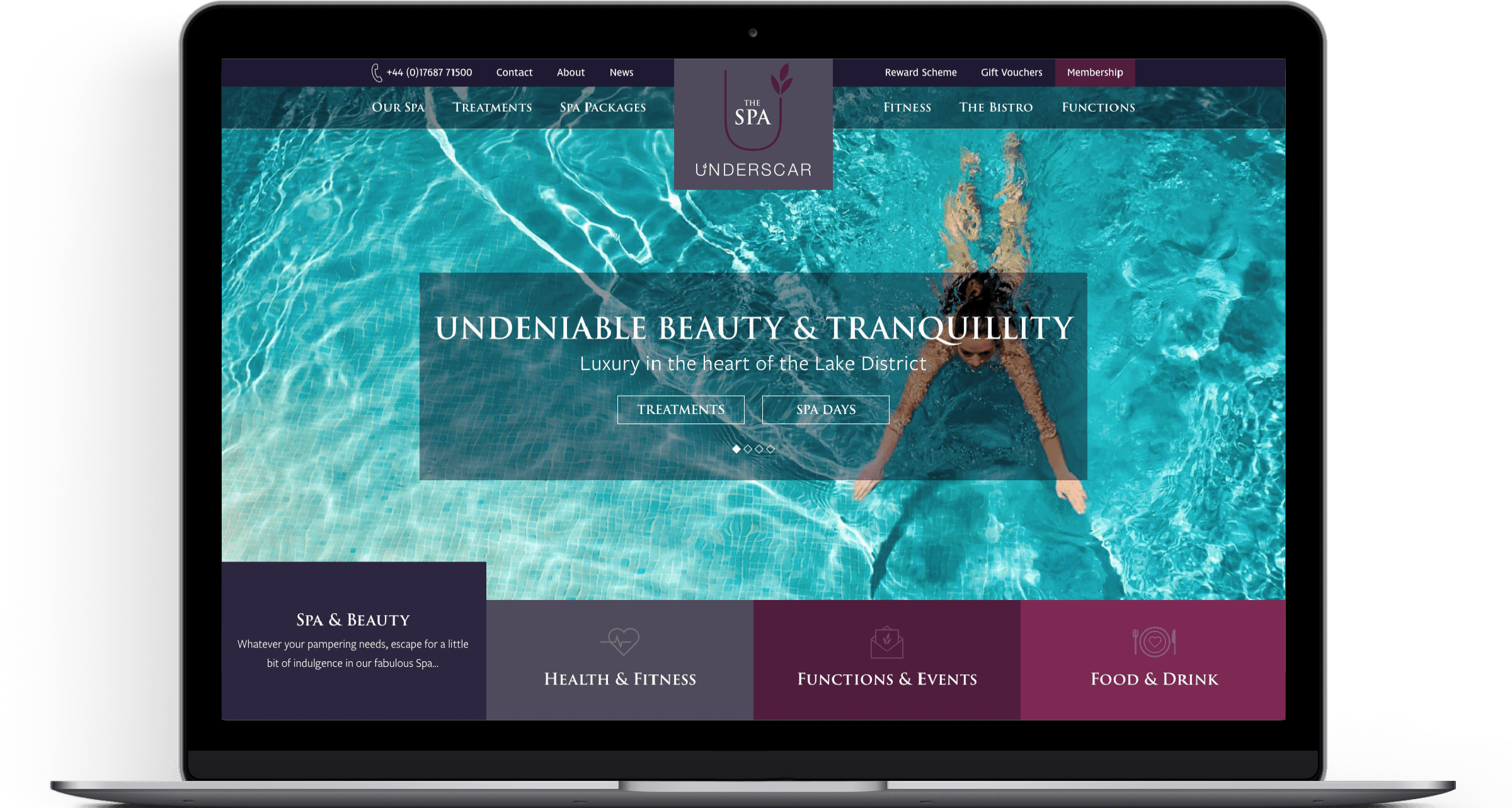 02.
The Objectives
The primary purpose of the new website is to drive relevant enquiries and bookings from prospective members and guests for the Spa and the Bistro & Bar.
To achieve this the website works to increase awareness of the overall customer value proposition with beautifully presented content about the facilities, treatments, service and overall experience.
03.
Deliverables
Strategy consultation
Value proposition development
Website design
Website development
Visit website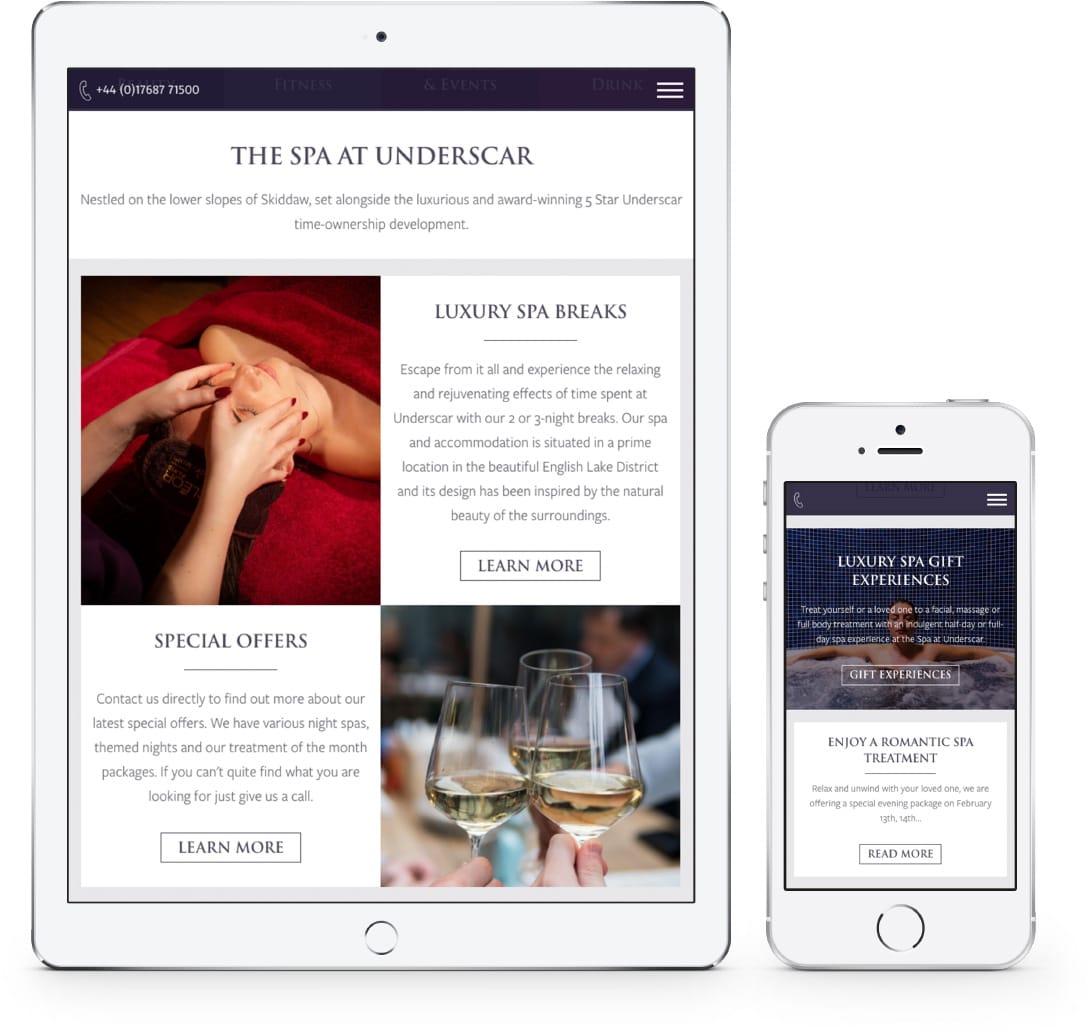 "We are excited to be relaunching the spa and bistro site with this fresh new look and feel. The team at Hotfoot Design were brilliant, we have got exactly what we wanted, and we are really pleased with the final result."
Matt Hartnett, Head of Digital, Heart of the Lakes