Brand, website and marketing
for a popular village pub
The Plough
01.
The Project
Hotfoot have worked with Fayre Inns for almost 10 years, working alongside the owners to help develop a portfolio of popular local pubs.
The Plough is a village pub near Lancaster in Lancashire and was one of the first acquisitions made by the Fayre Inns group. It is popular amongst students, thanks to its proximity to Lancaster University campus, as well as with locals from the village of Galgate. It is also a popular stop-off for travellers along the A6 or nearby M6.
The pub serves classic and modern freshly cooked dishes, and their own craft ale. They also sponsor a community cricket team.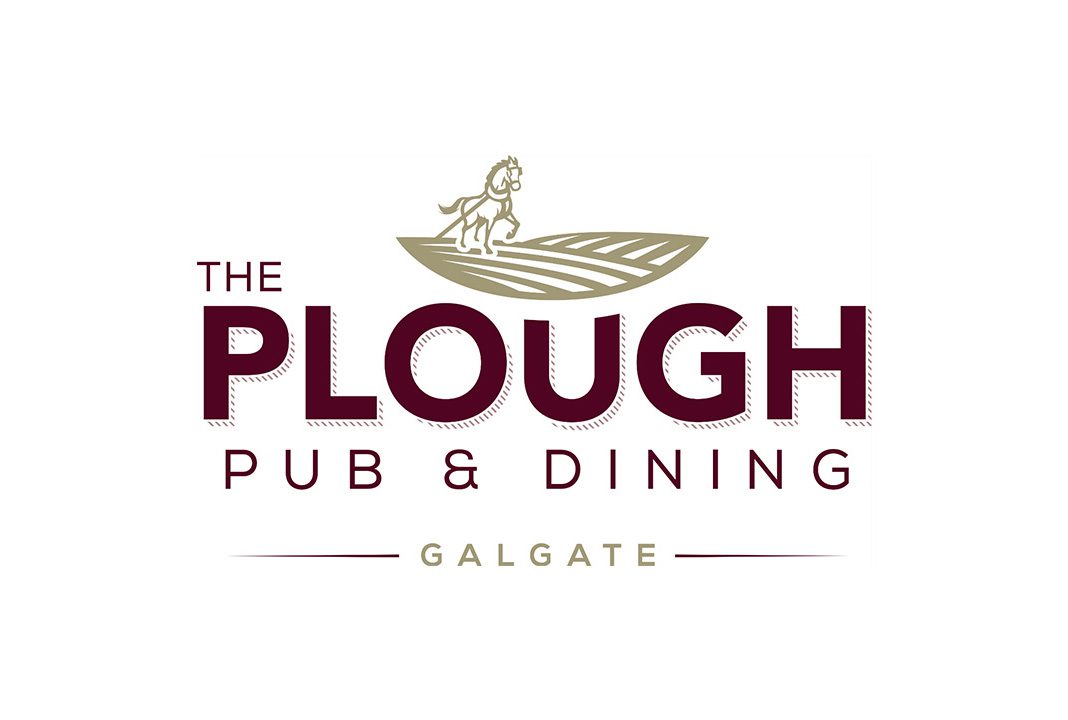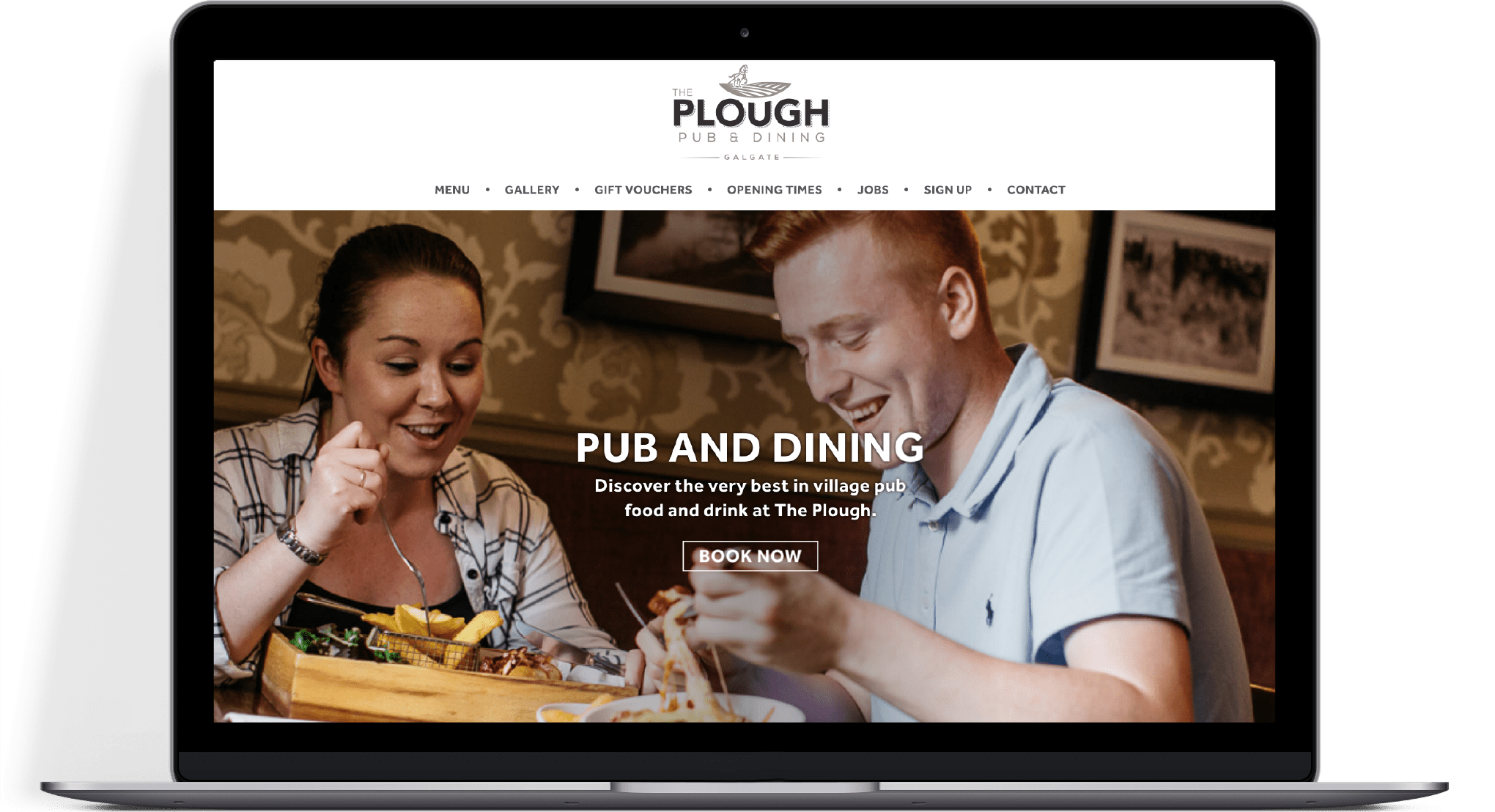 02.
The Objectives
Fayre Inns required a new brand identity, responsive website, and marketing materials to align the pub with the rest of the portfolio. It was also important to showcase the unique aspects of this popular pub, such as the large beer garden and ice cream bar.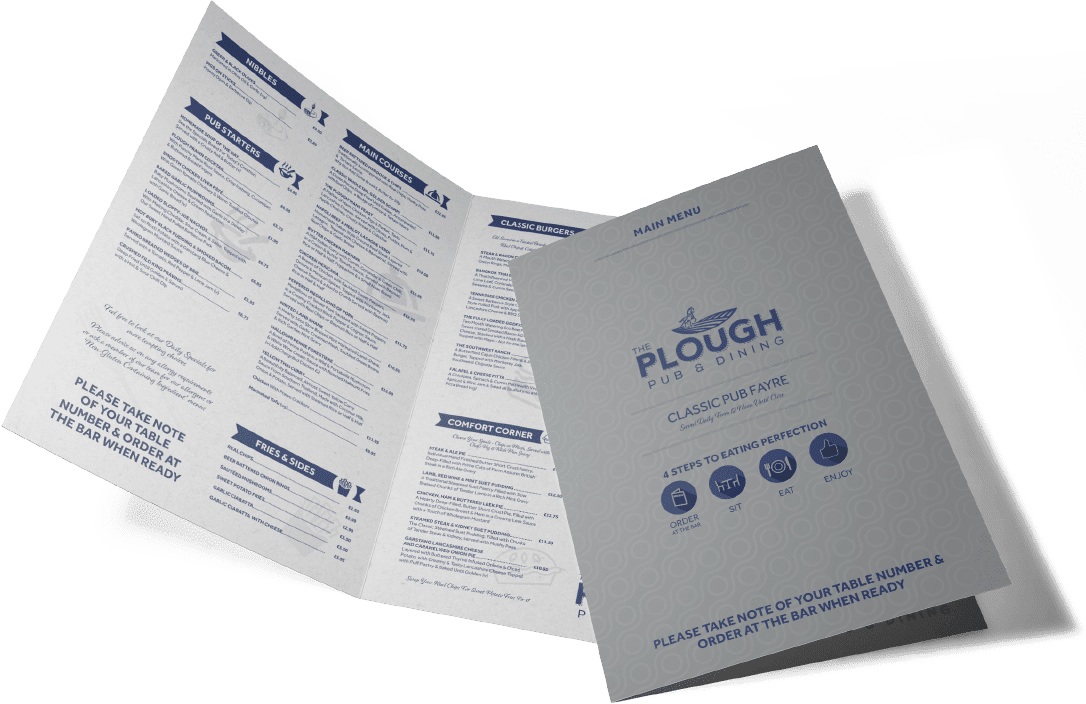 03.
Deliverables
Logo design
Brand identity
Photography
Menu design and print
Website design
Website development
Marketing services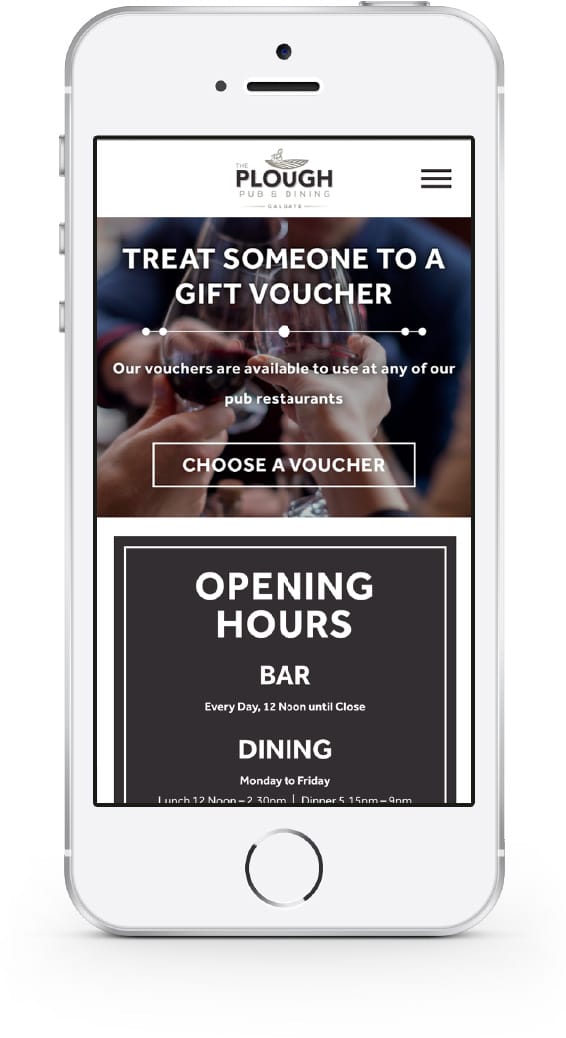 "As well as our core marketing materials Hotfoot help us engage with our audience, improve awareness, increase our customer base and, most importantly, analyse the results so we know exactly what works and which areas need improvement."
Steven Greenhalf, Managing Director