Brand, website and marketing
for a popular local pub
The Horns
01.
The Project
Hotfoot has worked with Fayre Inns for over a decade to support a portfolio of much-loved local pubs with brand design, website and marketing services.
The Horns is a popular country inn near Preston, Lancashire, serving real ales and quality food made with ingredients sourced from local producers.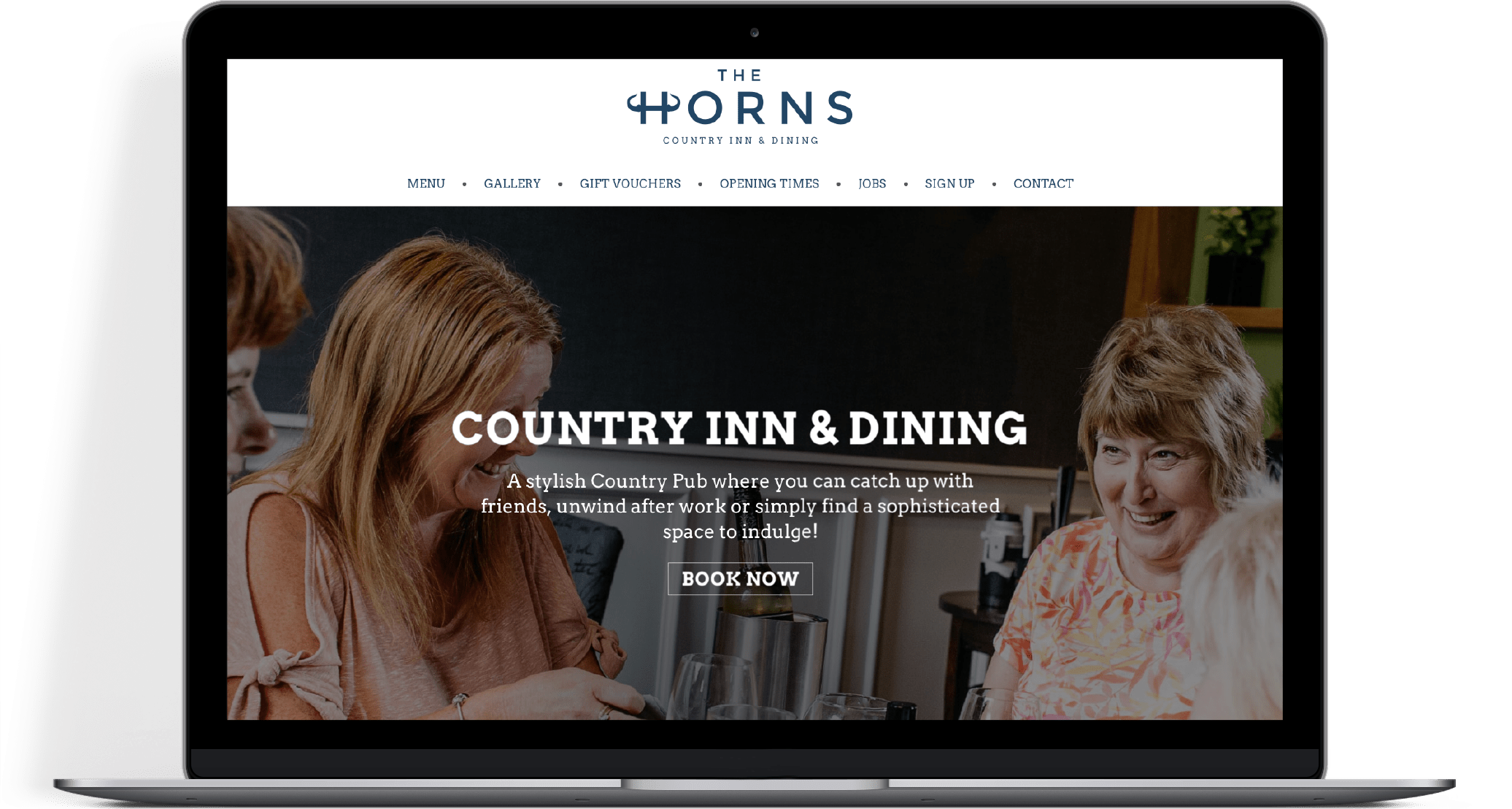 02.
The Objectives
We worked with Fayre Inns to create a fresh brand identity for the Horns along with a new website and a range of marketing materials.
One of the main objectives was to align the pub with the rest of the Group's portfolio, while highlighting aspects of its unique character.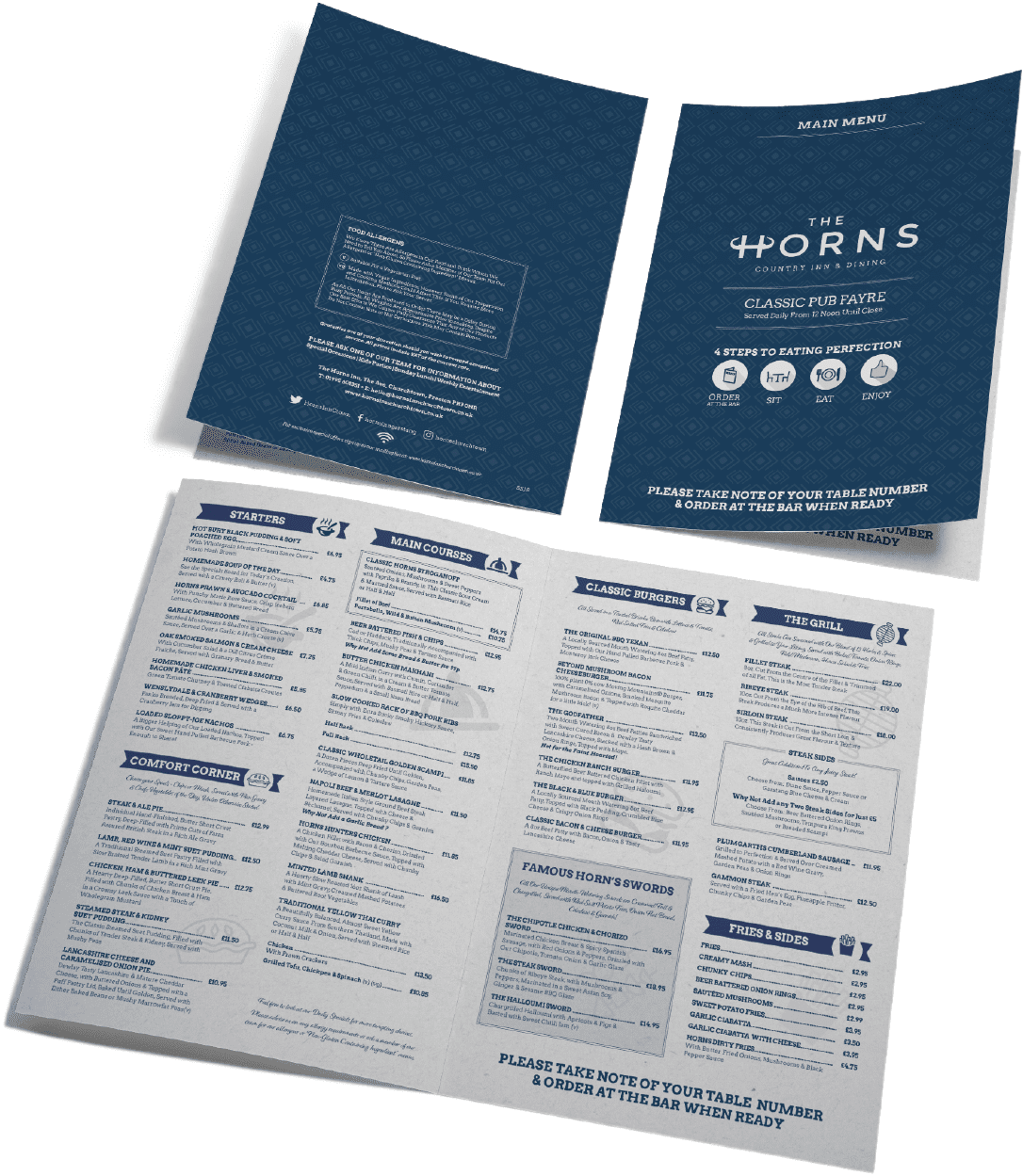 03.
Deliverables
Logo design
Brand identity
Photography
Menu design and print
Website design
Website development
Marketing services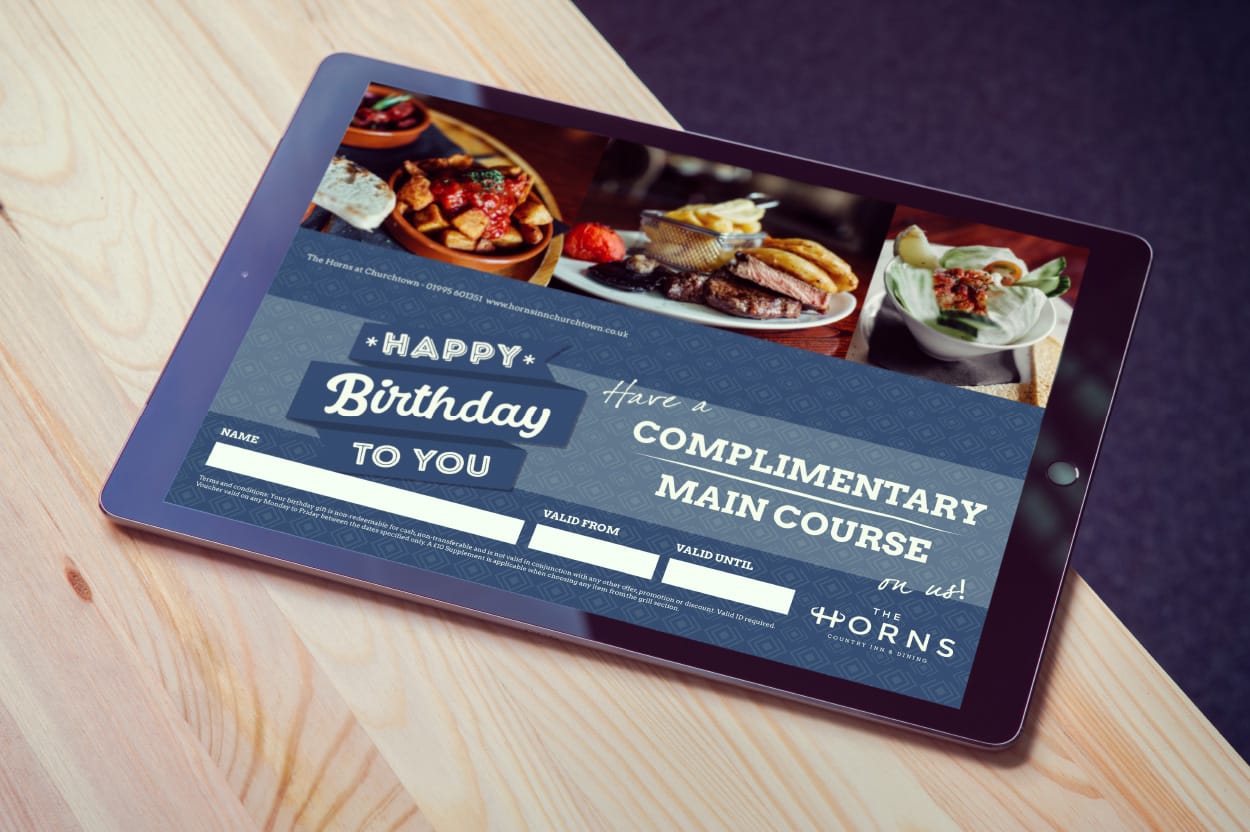 "As well as our core marketing materials Hotfoot help us engage with our audience, improve awareness, increase our customer base and, most importantly, analyse the results so we know exactly what works and which areas need improvement."
Steven Greenhalf, Managing Director