Website design and Spektrix integration for one
of the North's leading independent theatres
The Dukes
01.
The Project
The Dukes is the only producing theatre in the Lancashire area and is the oldest cinema in Lancaster, operating since 1971.
The marketing team invited businesses from across the UK to pitch to develop an up to date new website that will make online and mobile bookings easier and enable the organisation to better showcase the range of events and activities that it offers.


02.
The Strategy
The website needs to perform on many levels, telling the story of the Dukes and what they offer to the people of Lancashire and beyond. Their audiences and supporters also needed to easily be able to find what they're looking for and have a simple and stress-free booking experience.

03.
The Deliverables
Strategy and planning
Brand storytelling
Photography
Video
Website design
Website development
Spektrix CRM integration
Printed programme design
Visit the website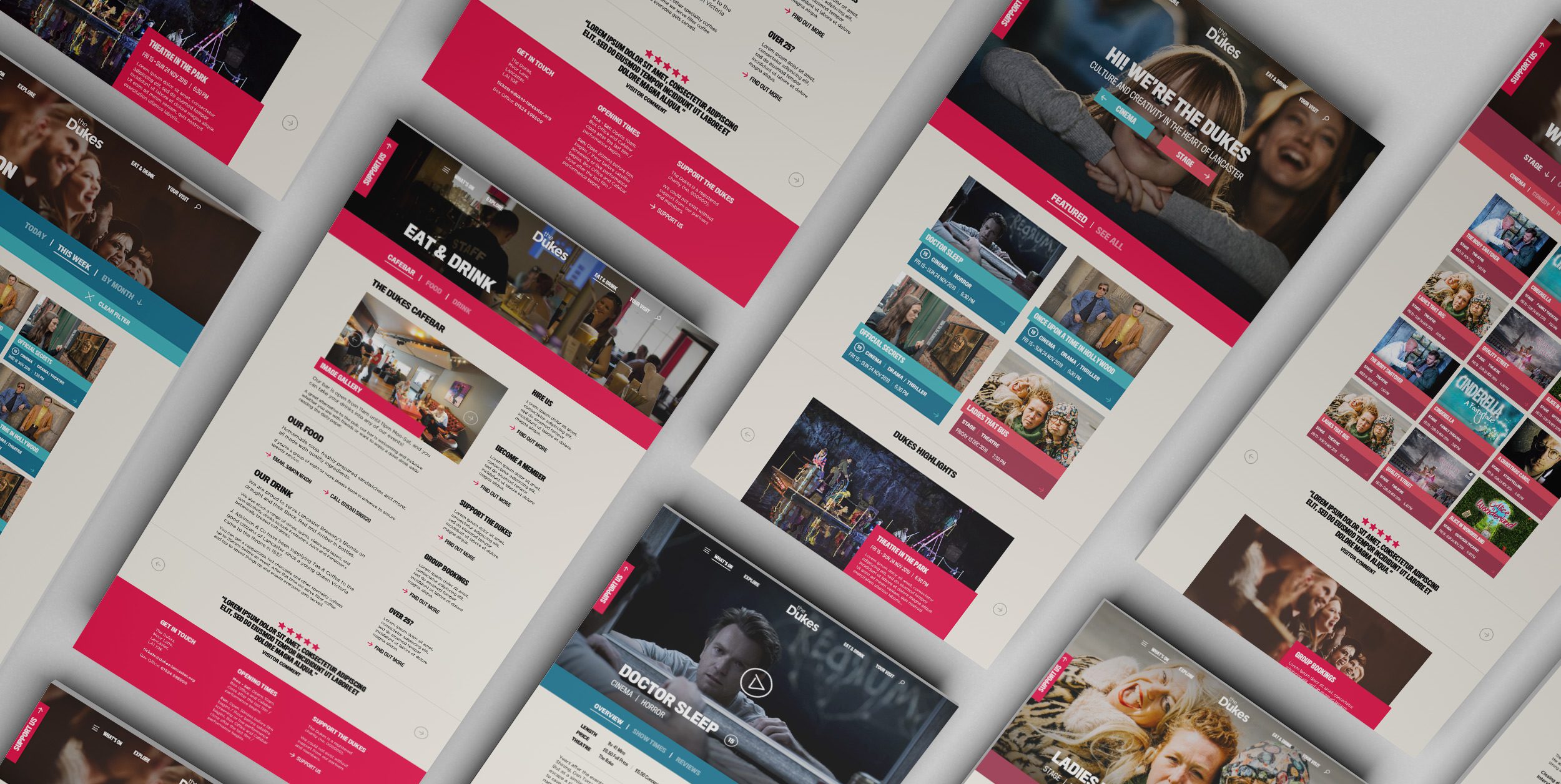 04.
What our lovely client said
"We chose Hotfoot Design because we felt they would be best placed to make the big digital changes we are looking for, so that we can serve our audiences and supporters even better. We hope that this will be the start of a long term relationship with Hotfoot as we continue to develop our website and digital offer into the next part of our Dukes adventure."
Duncan Hodgson, Marketing Manager