Creation of an online sales channel
for an award-winning retailer
Silver Tree Jewellery
01.
The project
A collaboration with Silver Tree and designer Robin Zahler to develop a Shopify eCommerce website to showcases their cutting edge jewellery as well as providing an incredible shopping experience for their customers.
Hotfoot continues to work with the Silver Tree marketing team, helping them deliver new marketing strategies for their website.
02.
The strategy
The new website has been created to build trust, establish credibility, showcase expertise, highlight products, and support the growth of this specialist boutique jewellery brand.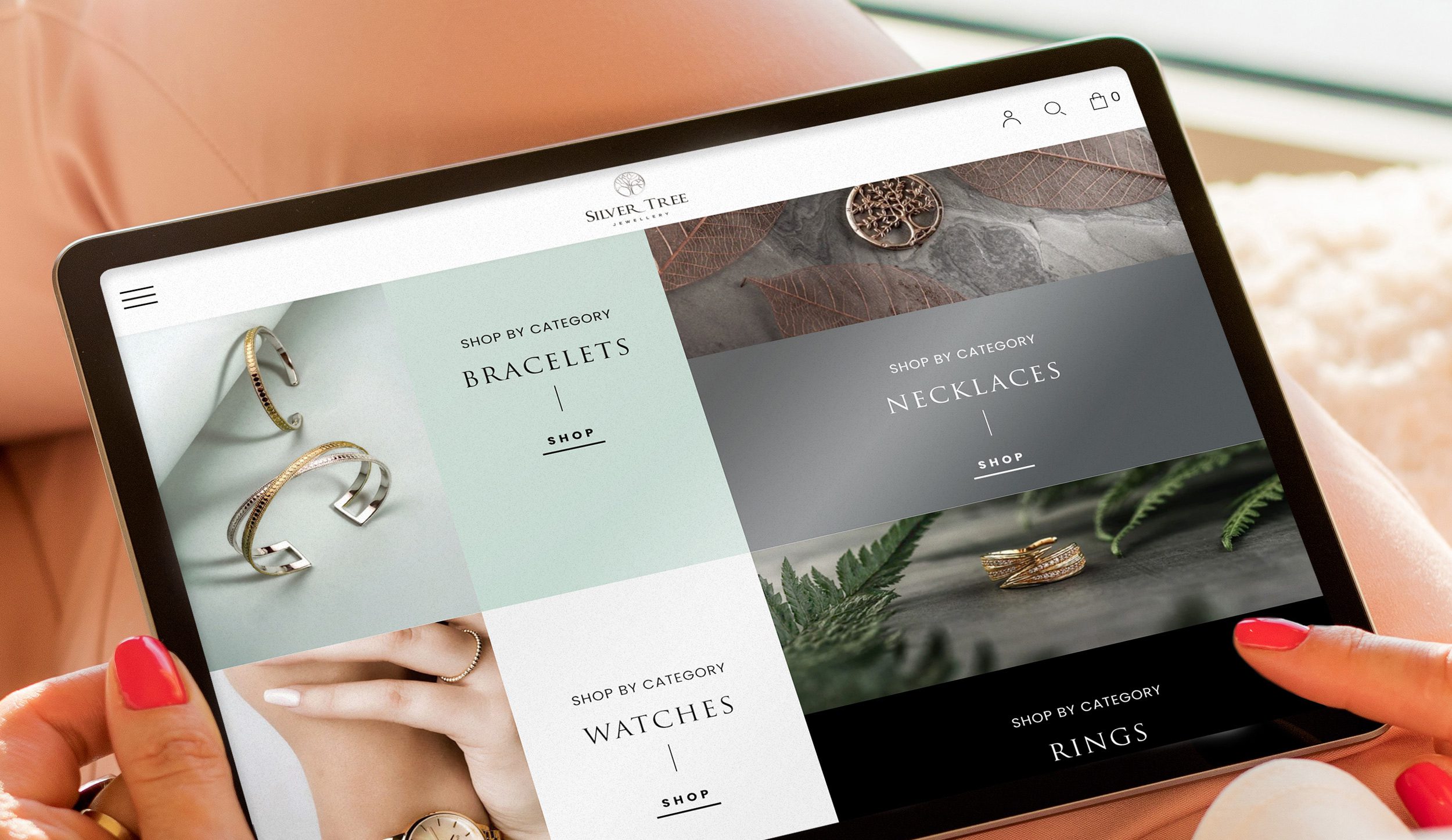 03.
Deliverables
Digital Consultation & Strategy
Shopify Website Development
Ecommerce
Email Marketing
Visit the website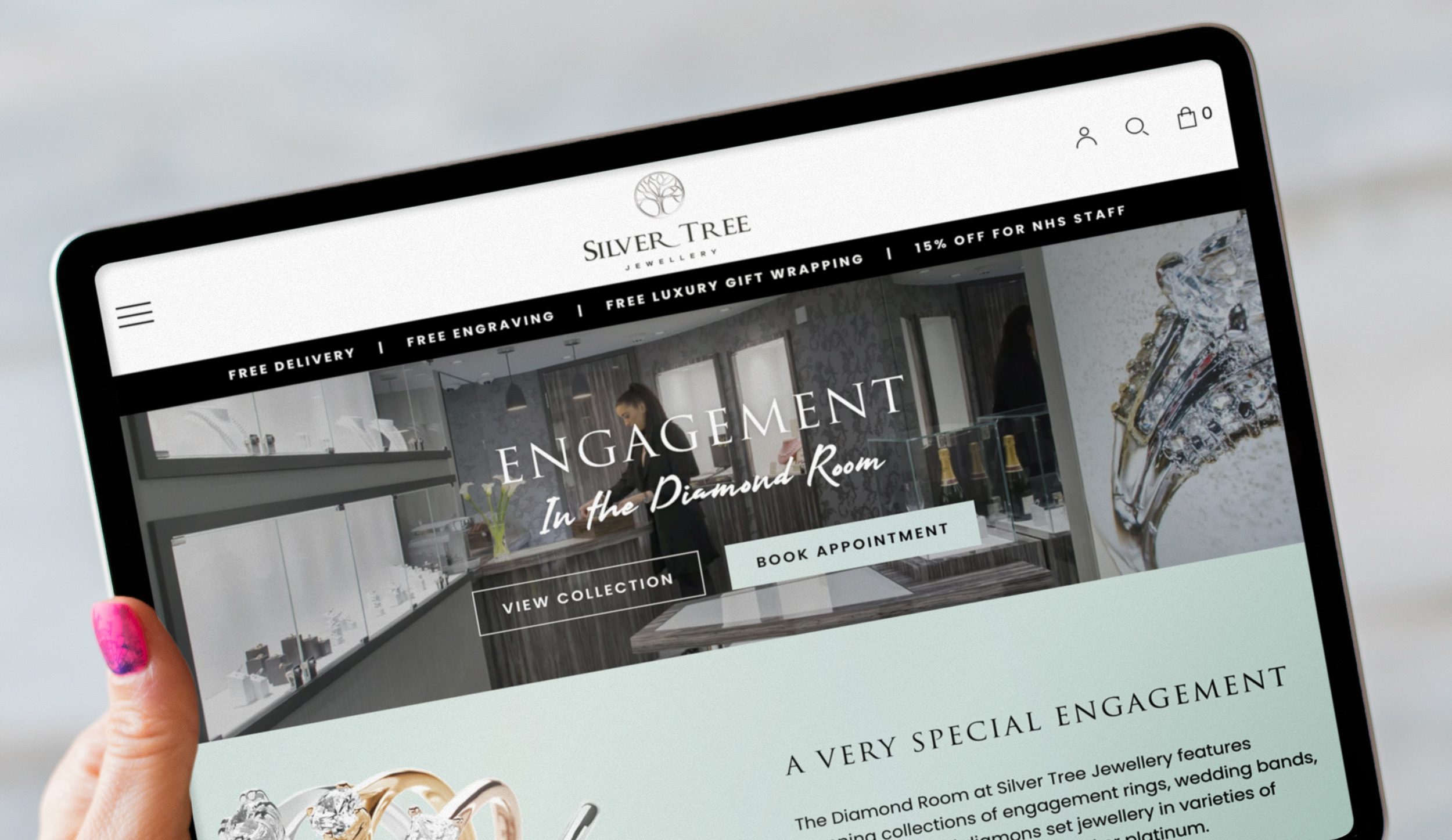 "Hotfoot developed a fully responsive ecommerce website for our award-winning branded jewellery store. Hotfoot have helped ensure the website constantly evolves to showcase the latest products and trends, and to make it easier for our customers to browse and shop online, all of which helps drive sales and customer satisfaction."
Hannah Riding, Sales & Marketing Director