Working with an mutual housing society to provide exceptional design for printRochdale Boroughwide Housing, Lancashire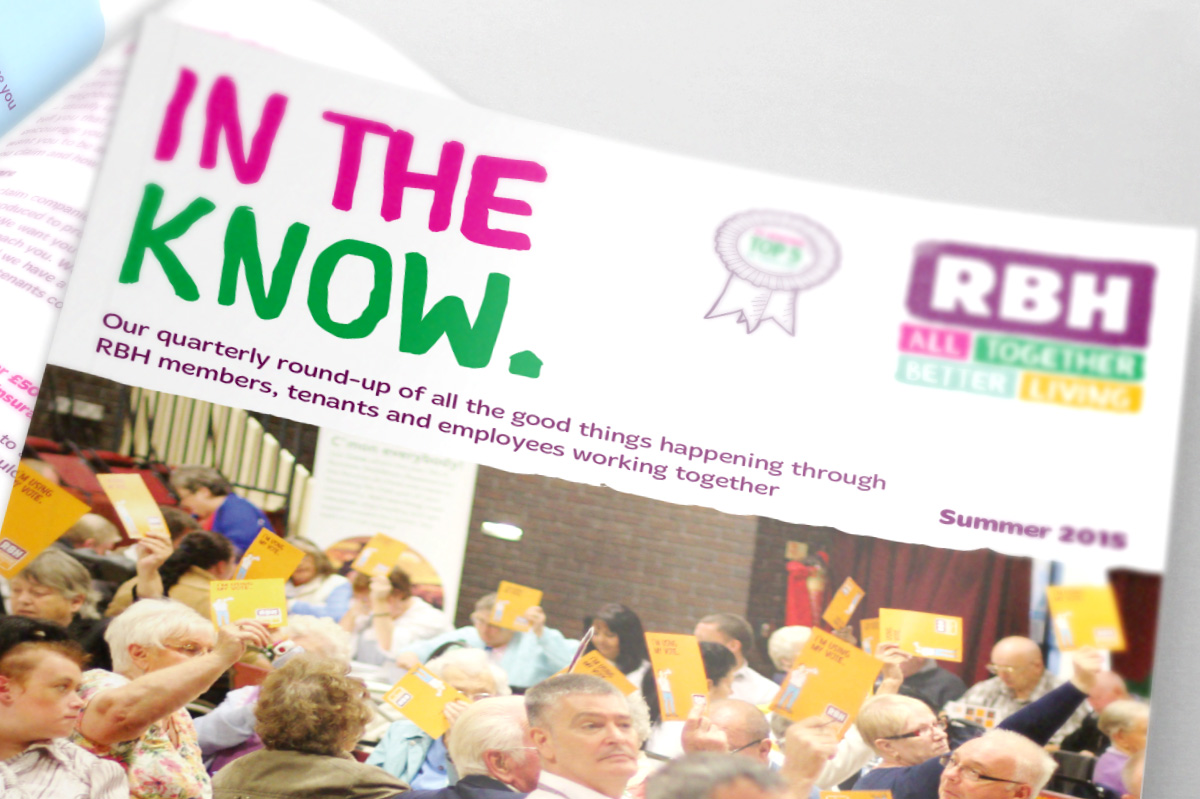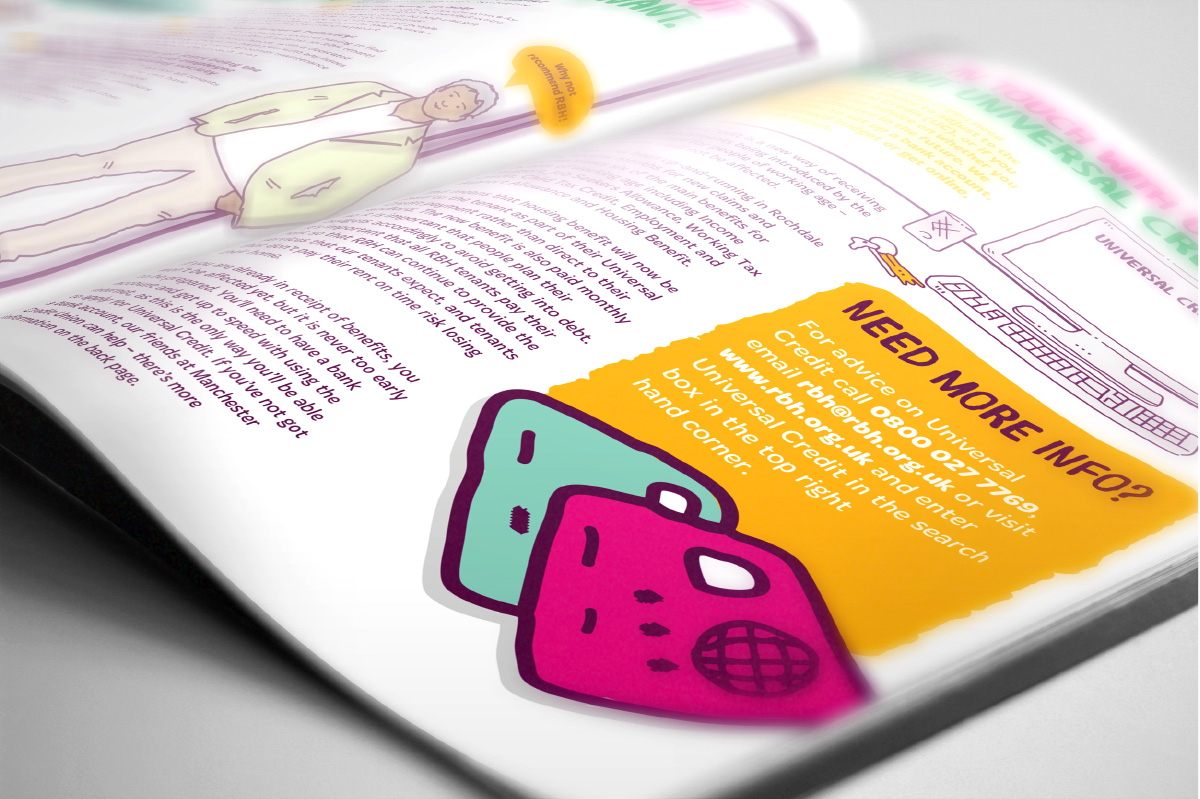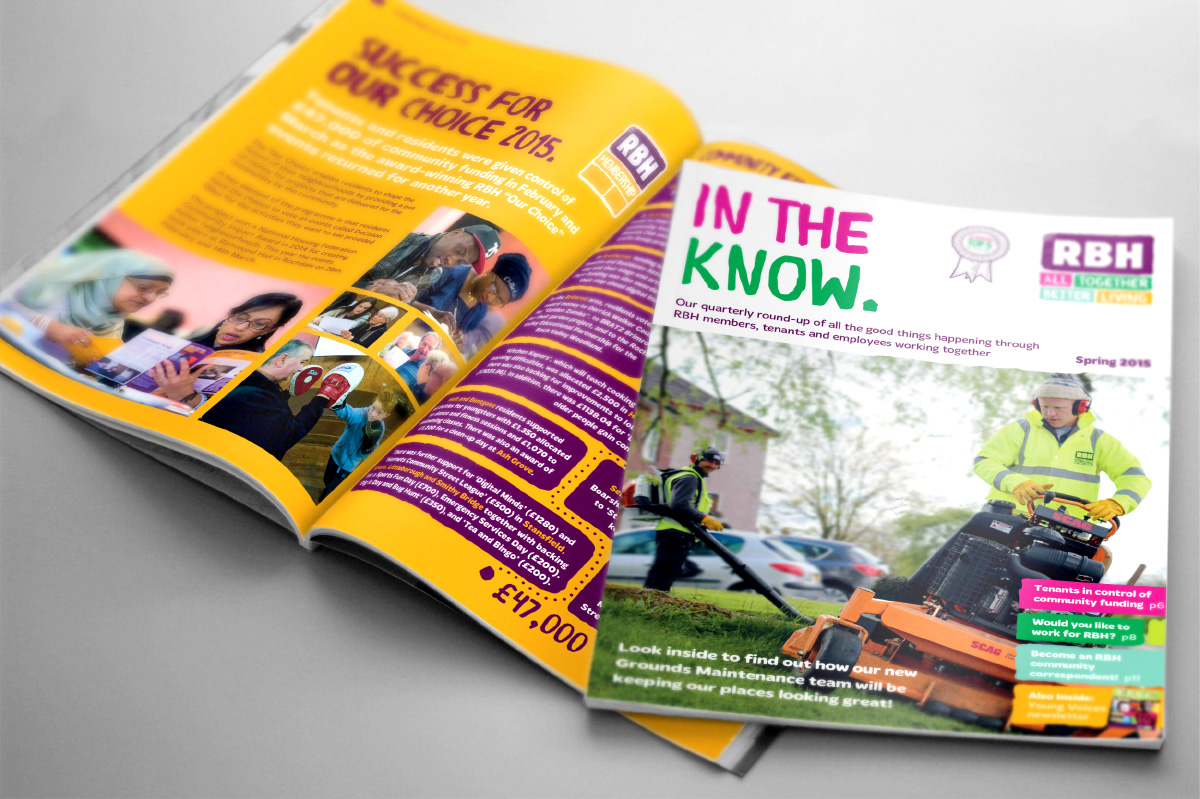 The Project
Rochdale Boroughwide Housing (RBH) is the UK's first tenant and employee co-owned mutual housing society, with over 13,500 homes throughout Rochdale in Lancashire.
Hotfoot have worked with RBH's marketing team for 10 years, providing quality printed materials, from annual reports and seasonal newsletters, to booklets, flyers and adverts.
We support the Society in their mission to conduct business for the benefit of the community, helping ensure RBH are able to effectively engage with the community, including vulnerable members of society.
Objectives
Deliverables
Illustration
Design for Print
Print Production
Newsletter Design
Annual Report Design
Flyer & Leaflet Design
Client Feedback
"We're really happy with the high quality of design and print work that Hotfoot produce for RBH"
Iain Lindley, Marketing and Publicity Officer, RBH
Visit the Website