Website design and development
for a £5m academic project
Nuffield Family Justice Observatory
01.
The Project
Decisions within the legal system are made every day that can have a lifelong effect on children and their families.
The Nuffield Family Justice Observatory is an academic project that aims to improve the use of data and research evidence in the family justice system in England in Wales to impact decision making and outcomes within this arena.
Led by Professor Karen Broadhurst at Lancaster University and in partnership with The Nuffield Foundation, the project will be owned and run by multiple academic stakeholders and professionals.
The Nuffield Foundation has identified a fund of up to £5m initially that will be available for the Observatory's incubation, followed by a four-to-five year pilot delivery phase.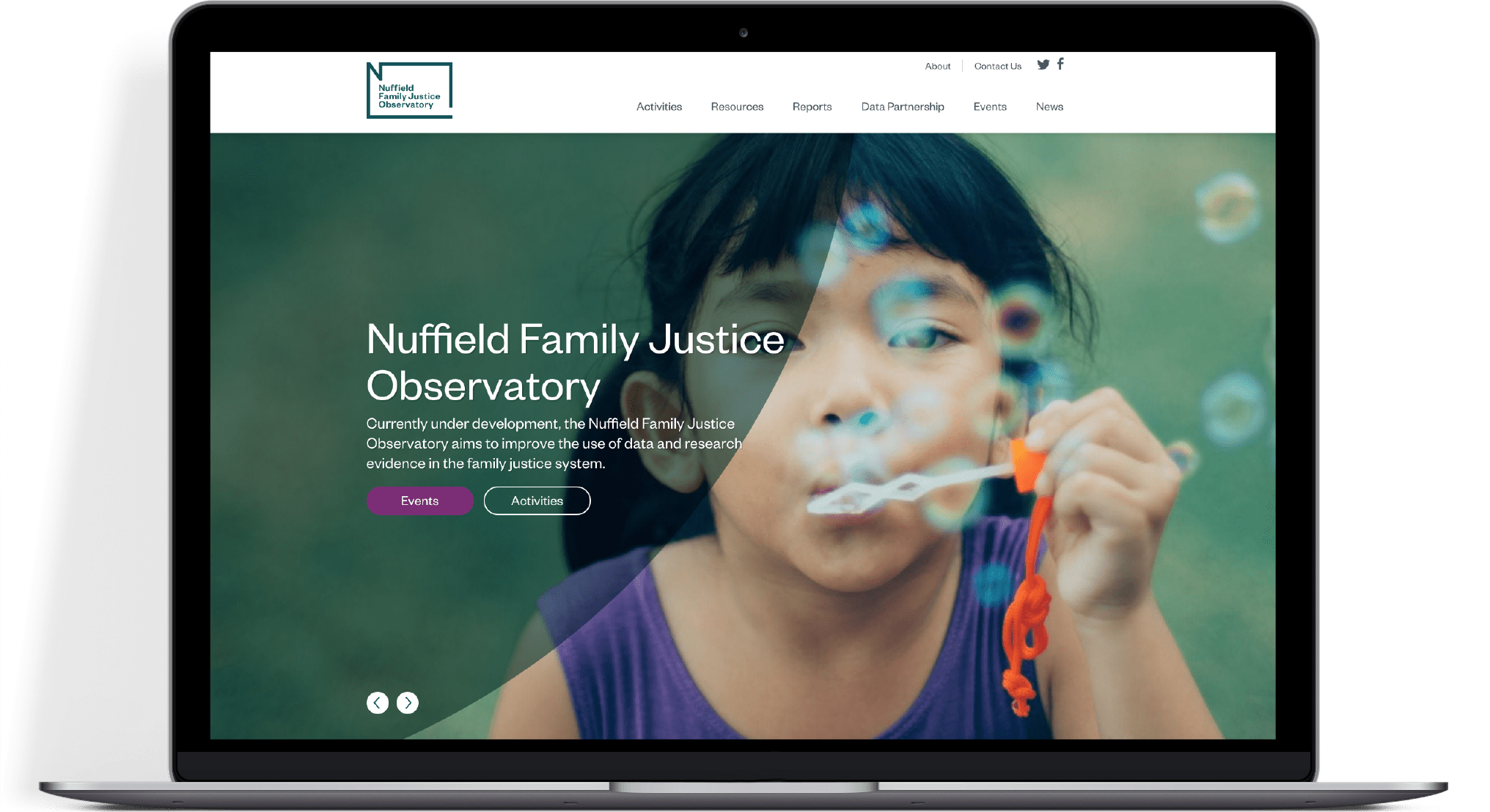 02.
Objectives
We we were tasked with delivering a website to reflect and engage the different target audiences, which include academics, professionals involved in safeguarding children and families, funding bodies and charities, and families, parents and carers involved in the legal process.
03.
Deliverables
Strategy
Website design
Image selection
Website development
Visit the website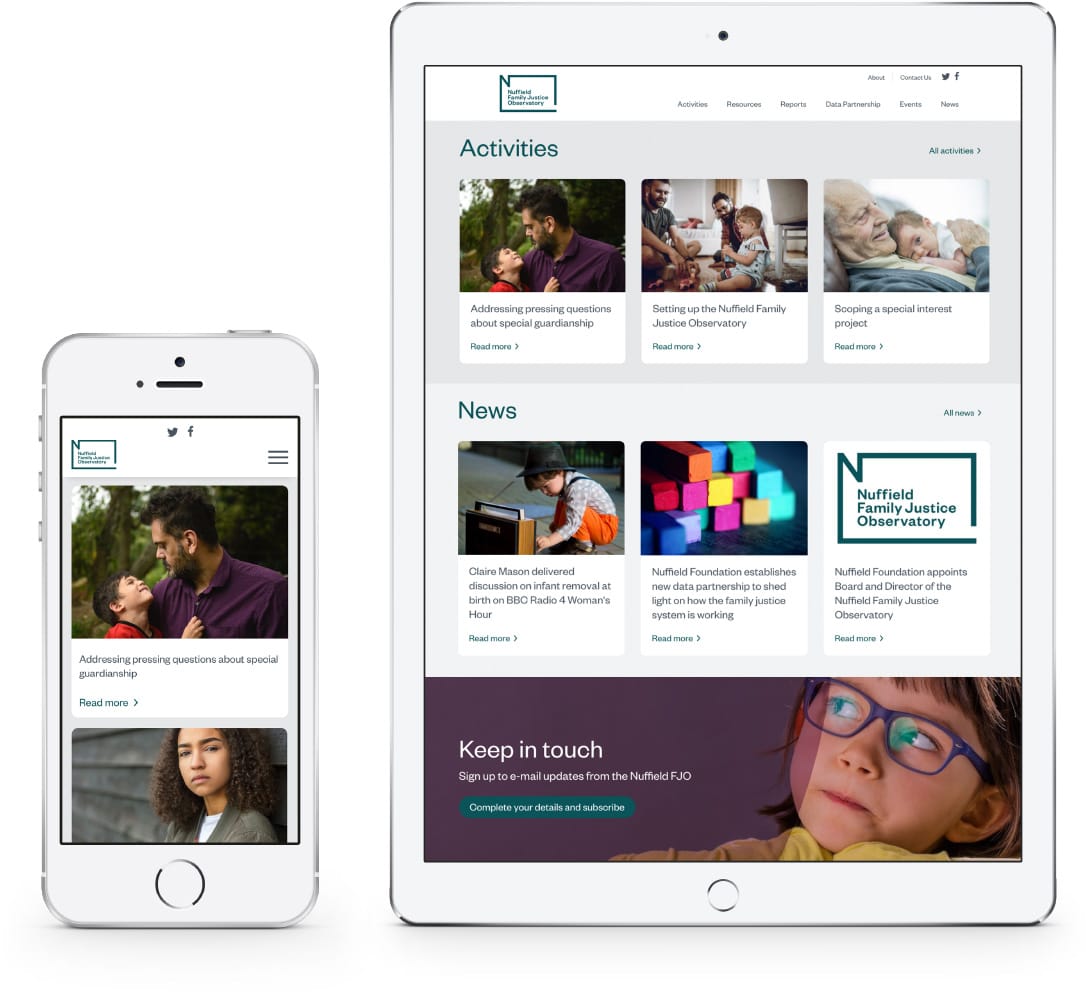 "Working with Hotfoot is a real pleasure. They are creative, supportive, helpful and delivered our website on time and on budget and we are very happy. I would highly recommend them."
Professor Karen Broadhurst, Lancaster University