Design of a new brand and website
for an asset finance firm
Mulberry Asset Finance
01.
The Project
Mulberry Asset Finance is an asset based finance brokerage that enables businesses in a number of key sectors access flexible commercial finance. The head office is in Cumbria, with a satellite office in the North East.
Mulberry has over two decades of experience in the UK finance industry and have developed excellent relationships with a panel of the best UK and EU finance companies.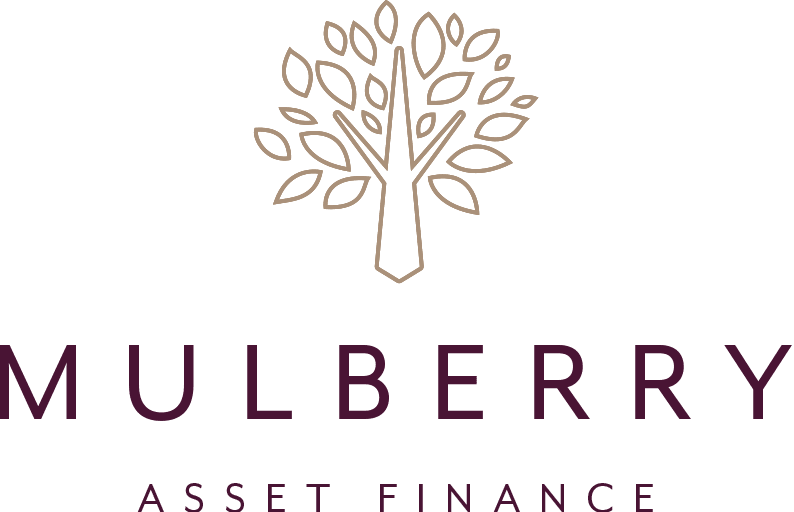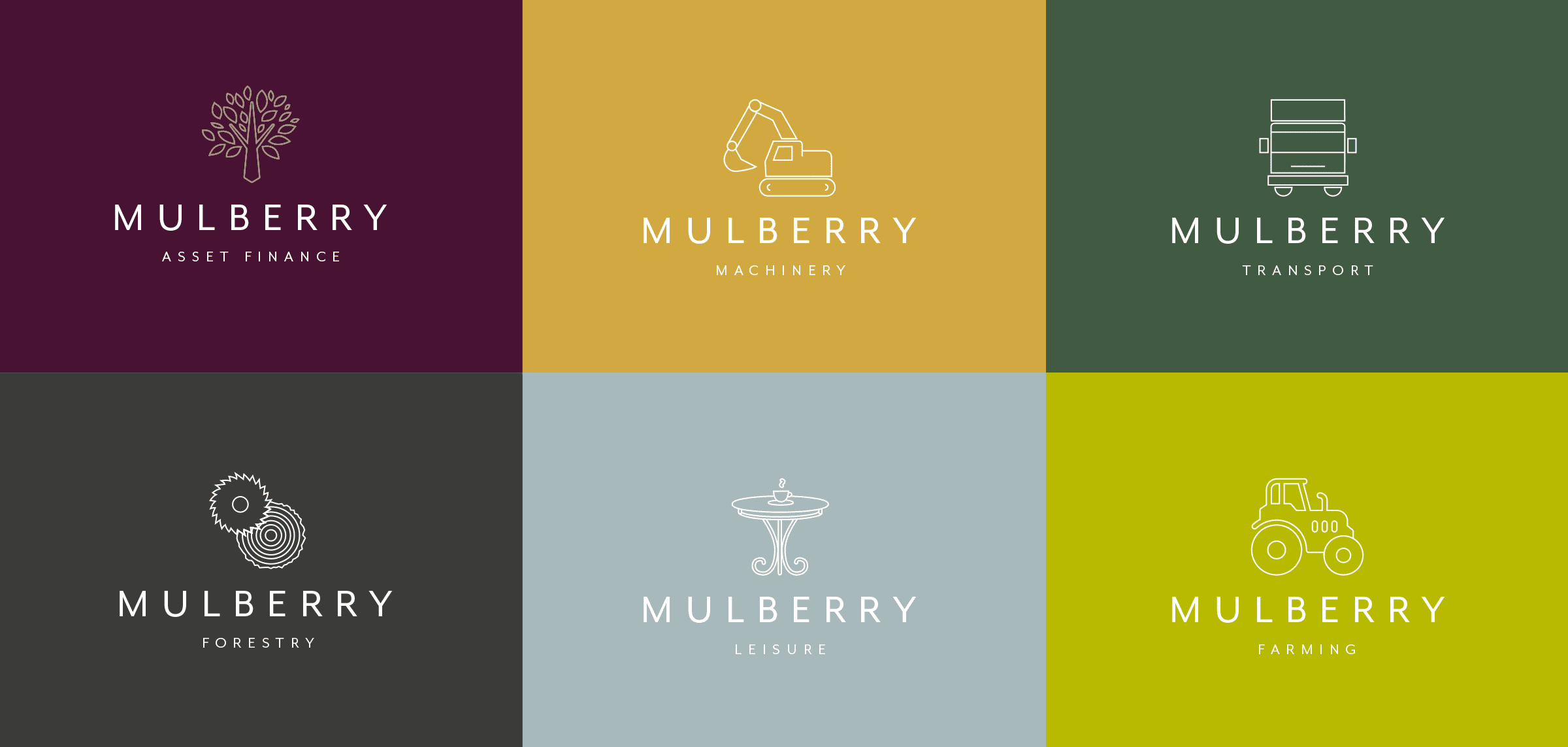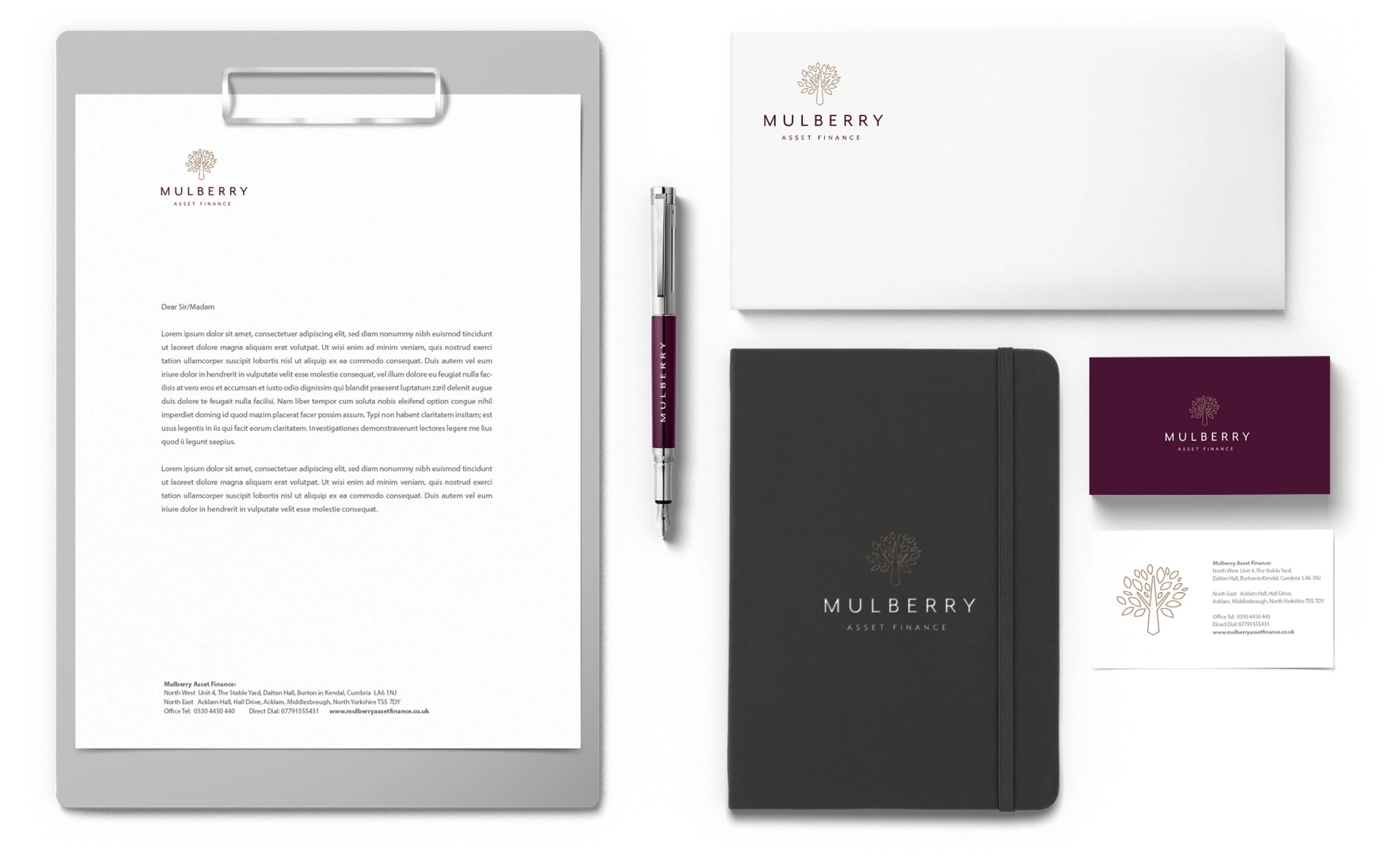 02.
The Objectives
Mulberry contacted Hotfoot with a requirement for a new overall brand and sub-brands along with a new website to capitalise on the huge opportunity to grow their key areas of specialism. The goal is to define and communicate the core value proposition, to grow awareness of Mulberry amongst the target audience, and to increase enquiries and sales.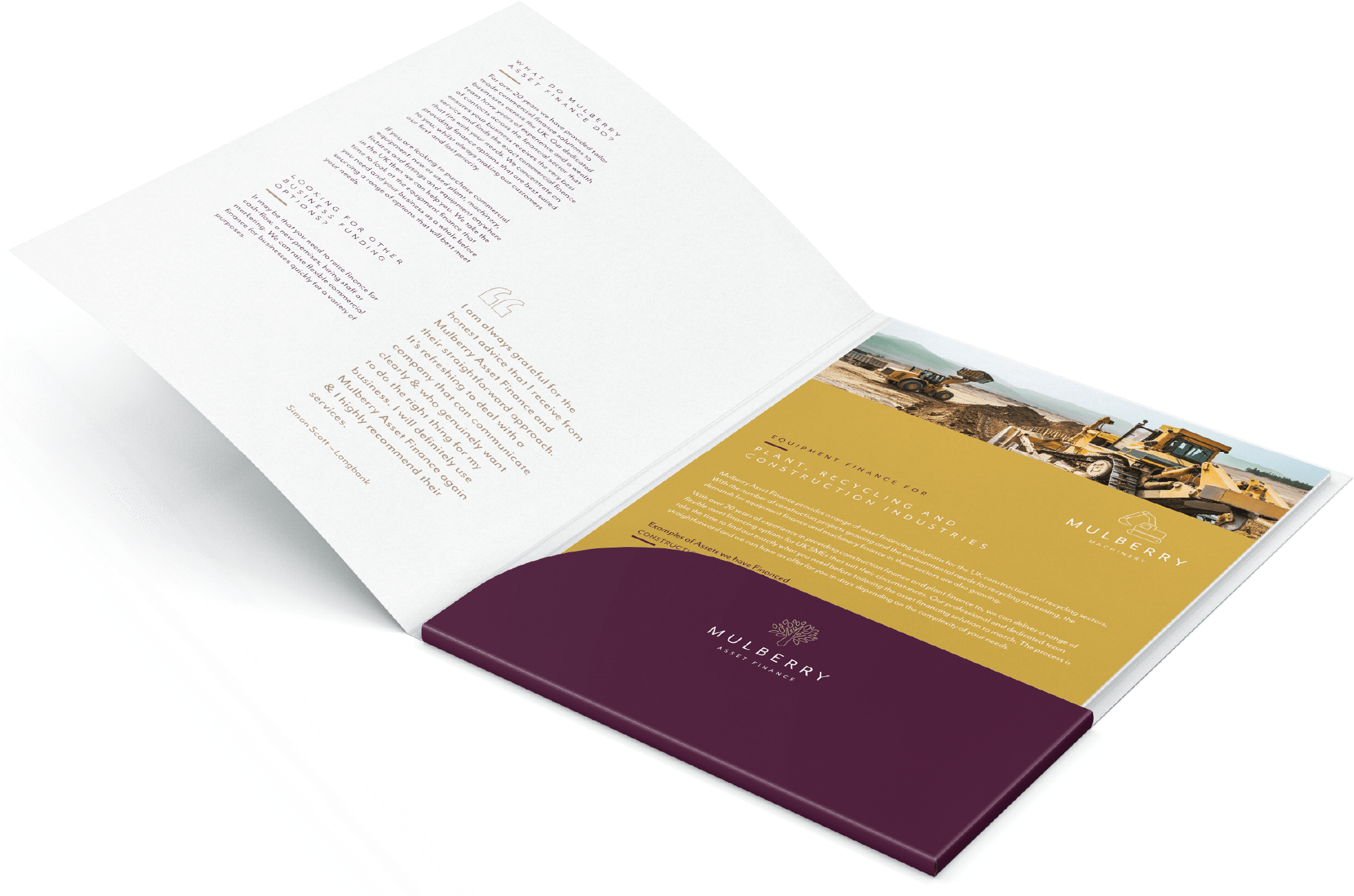 03.
Deliverables
Strategy consultation
Value proposition development
Brand identity development
Sub-brand design
Website design
Website development
Photography
Brochure design
Folder design
Advertisement design
Stationery
Visit website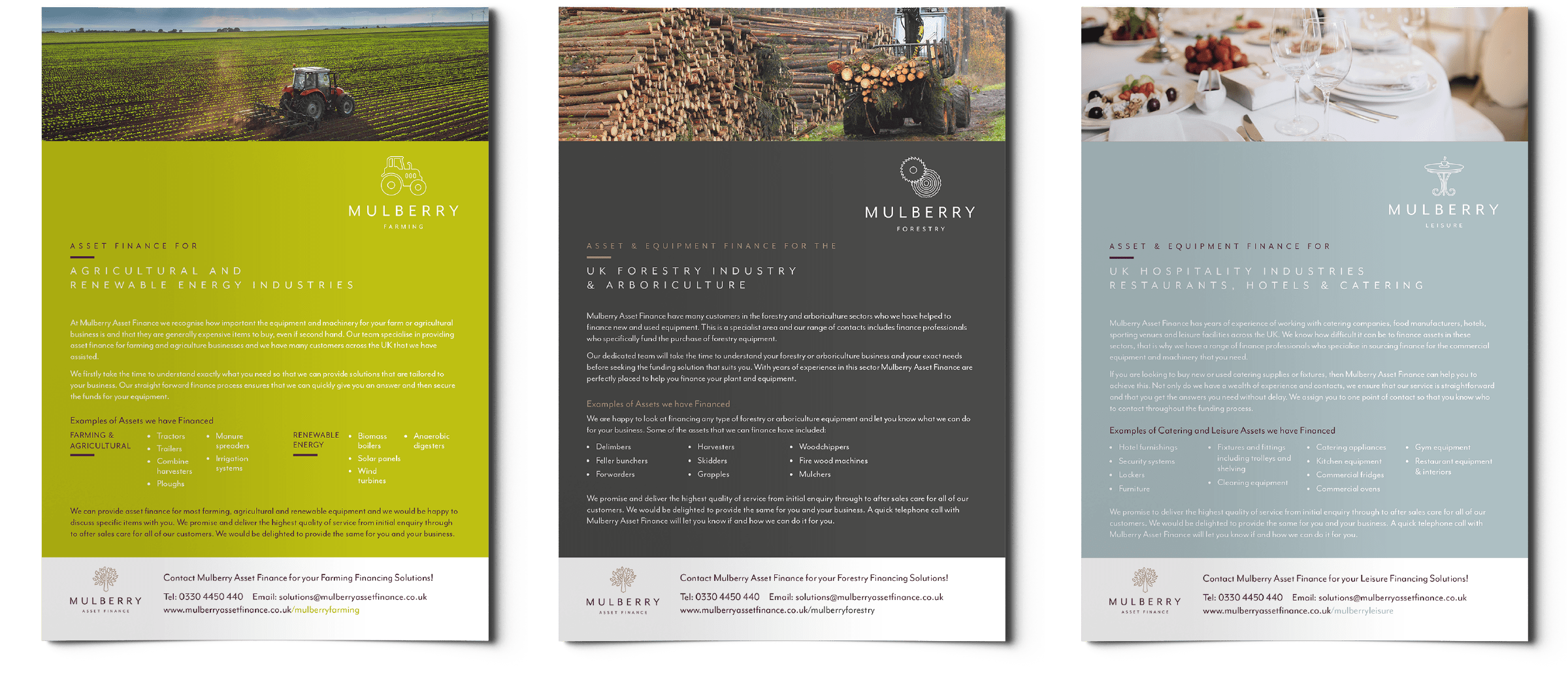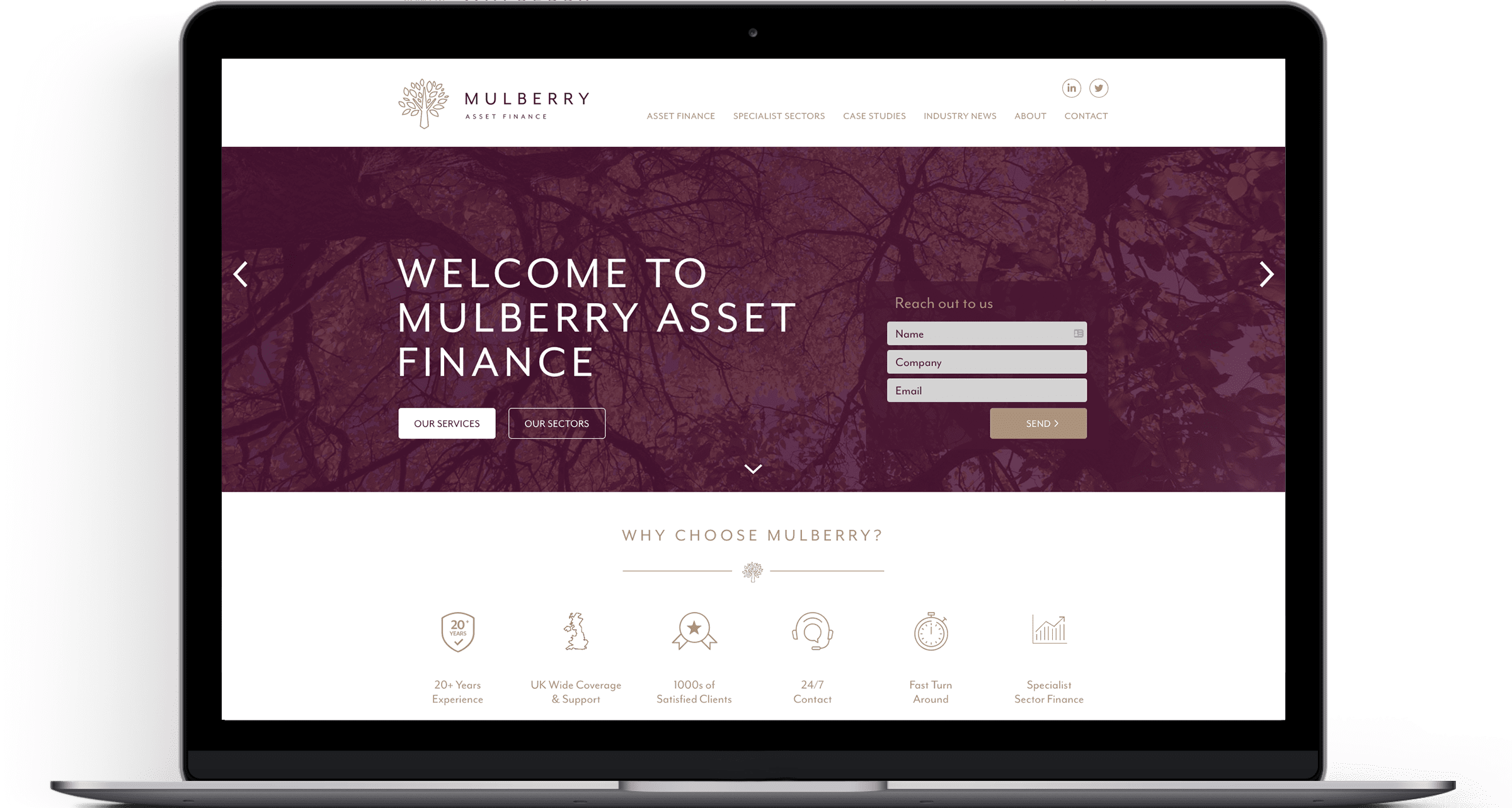 "Hotfoot added real value to Mulberry, their expertise and creativity is worth every penny of our investment. The end result is outstanding and we will continue to consult with them on future projects. Wholeheartedly recommend Hotfoot!"
Mike Robinson, Partner at Mulberry Asset Finance