Change a life. Change yours. An engaging
recruitment campaign for the NHS
Lancashire & South Cumbria NHS Foundation Trust
01.
The Project
Lancashire and South Cumbria NHS Foundation Trust (LSCft) provides vital health and wellbeing services for approximately 1.8 million people in our region. LSCft employs over 6,300 staff across more than 400 sites and works with a multitude of partner organisations.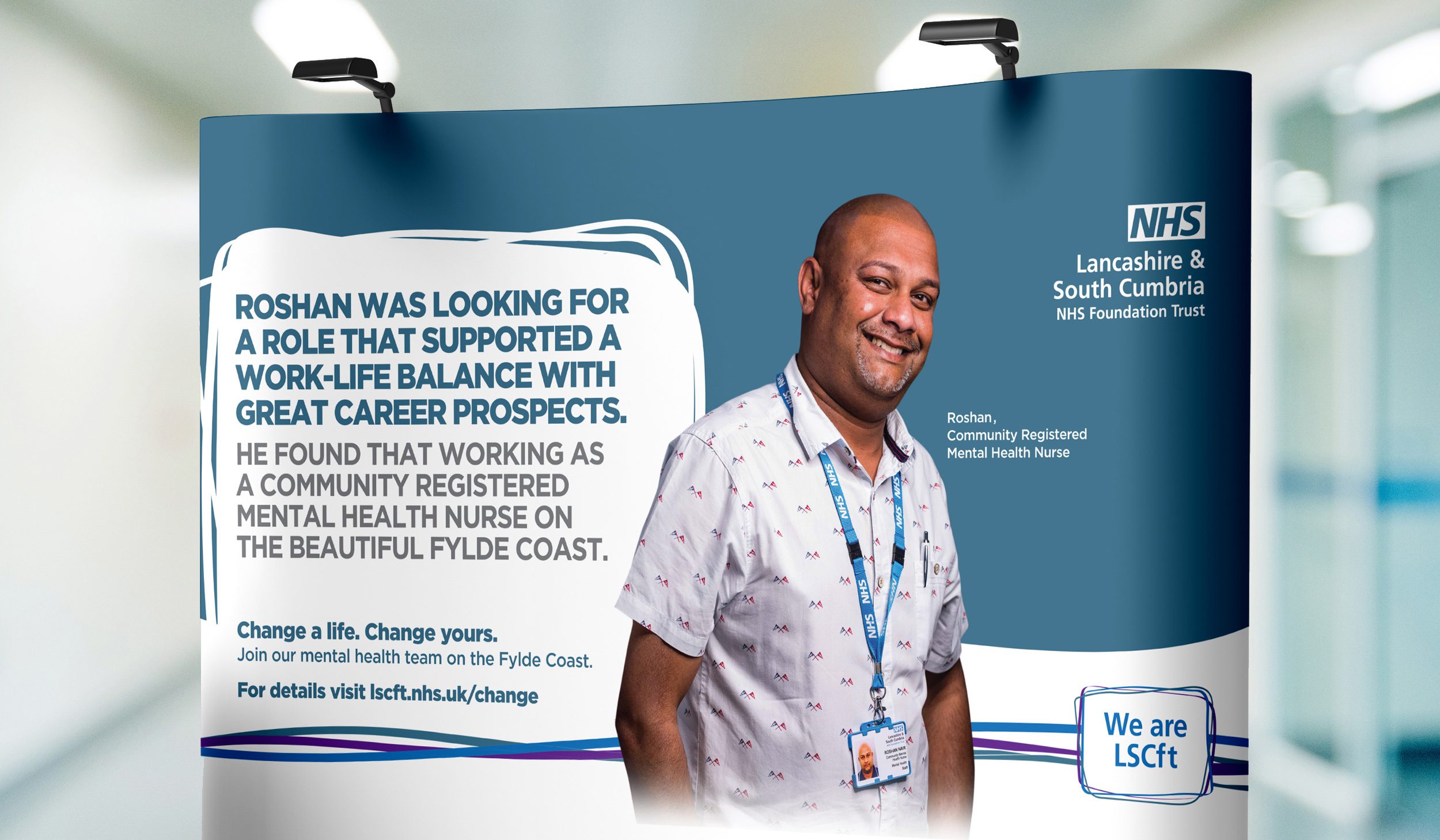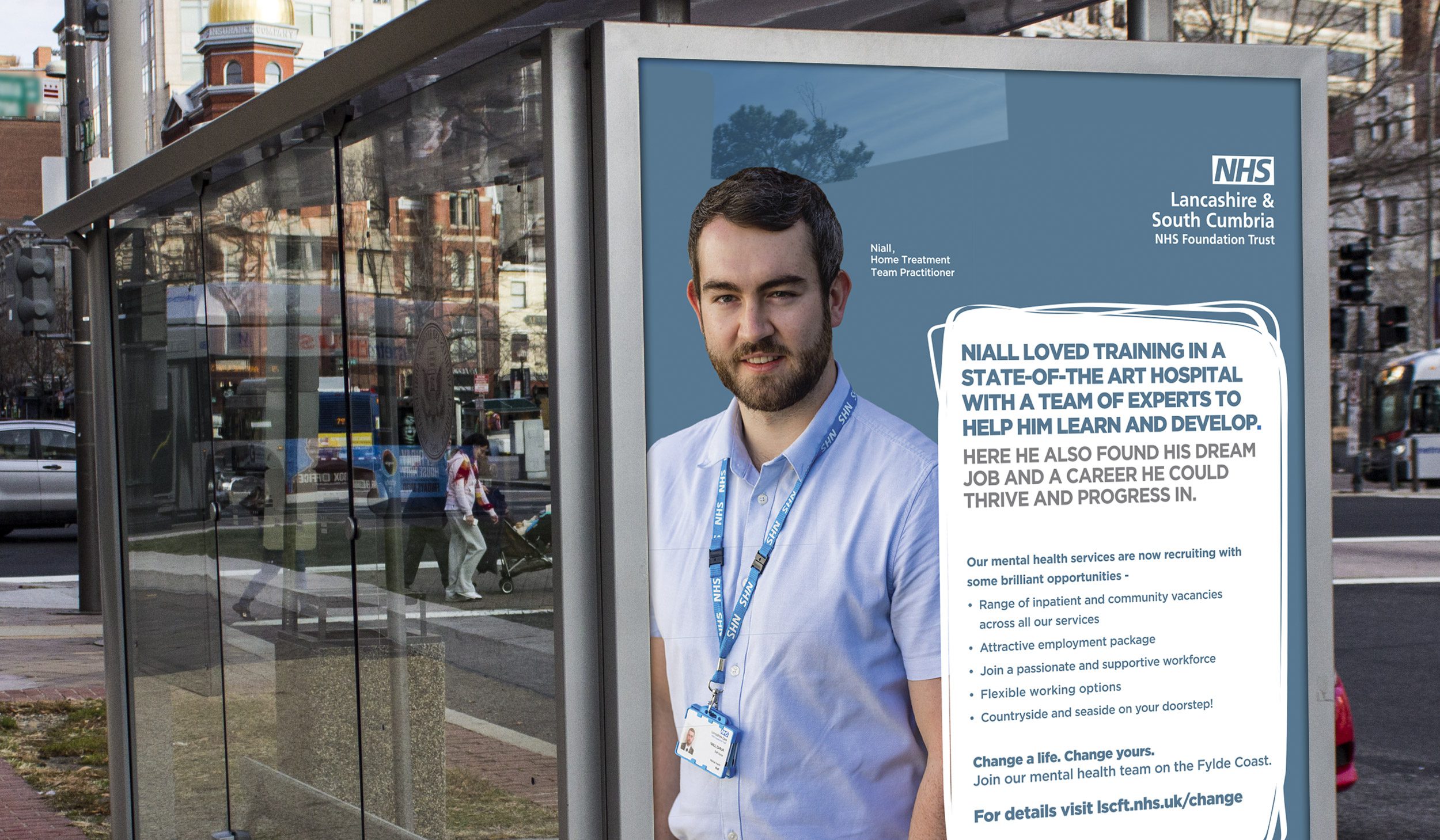 02.
Strategy and Planning
There is a recruitment crisis within the NHS in England, with almost 90,000 vacancies across the country. This nationwide problem is impacting Lancashire and South Cumbria NHS Foundation Trust – with multiple vacancies currently available.
We were appointed to create a new recruitment campaign to attract and retain suitable candidates from within and from outside the region. We developed a compelling strategy, campaign messaging and creative deliverables featuring real members of staff to help achieve this vital objective.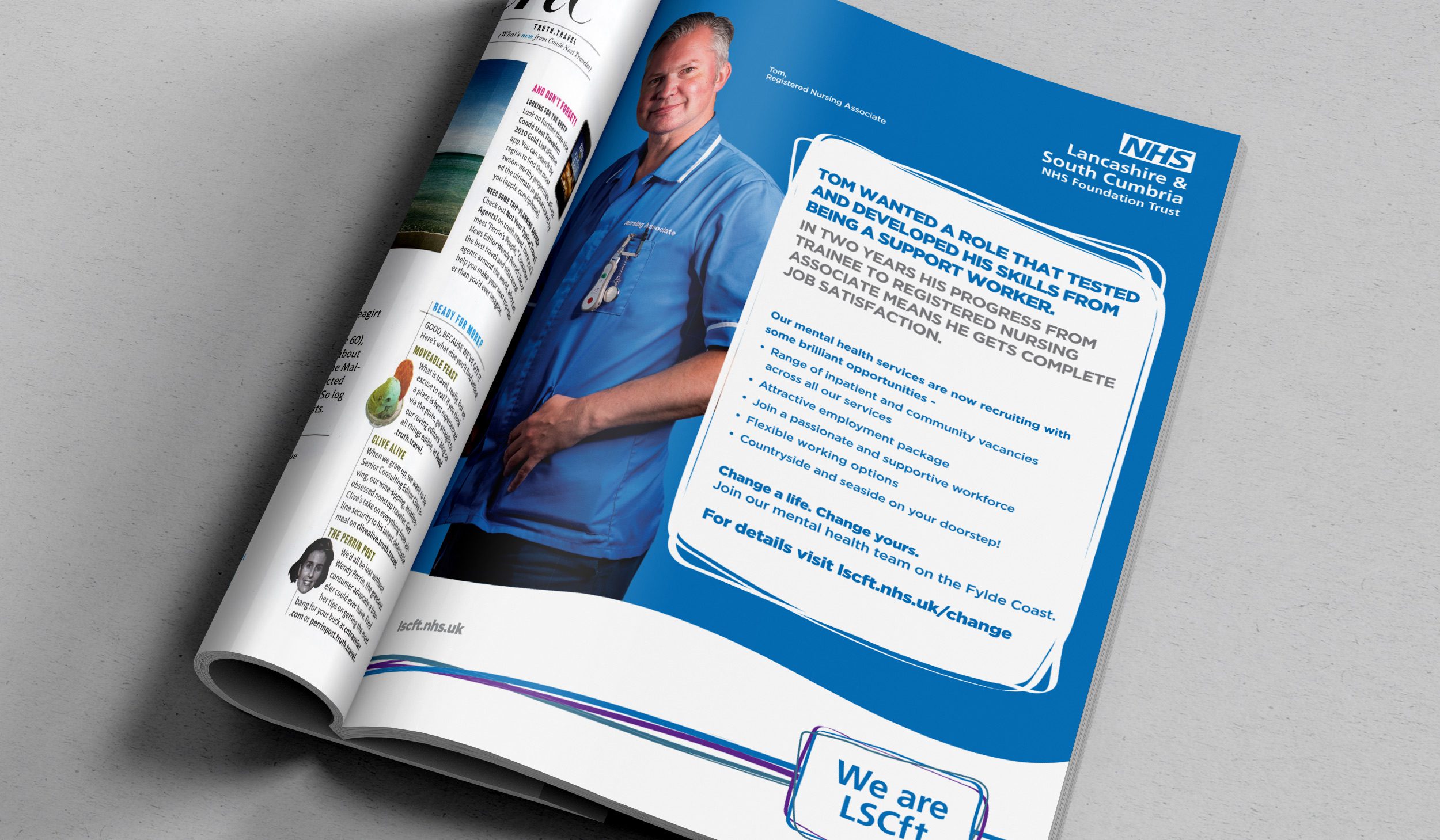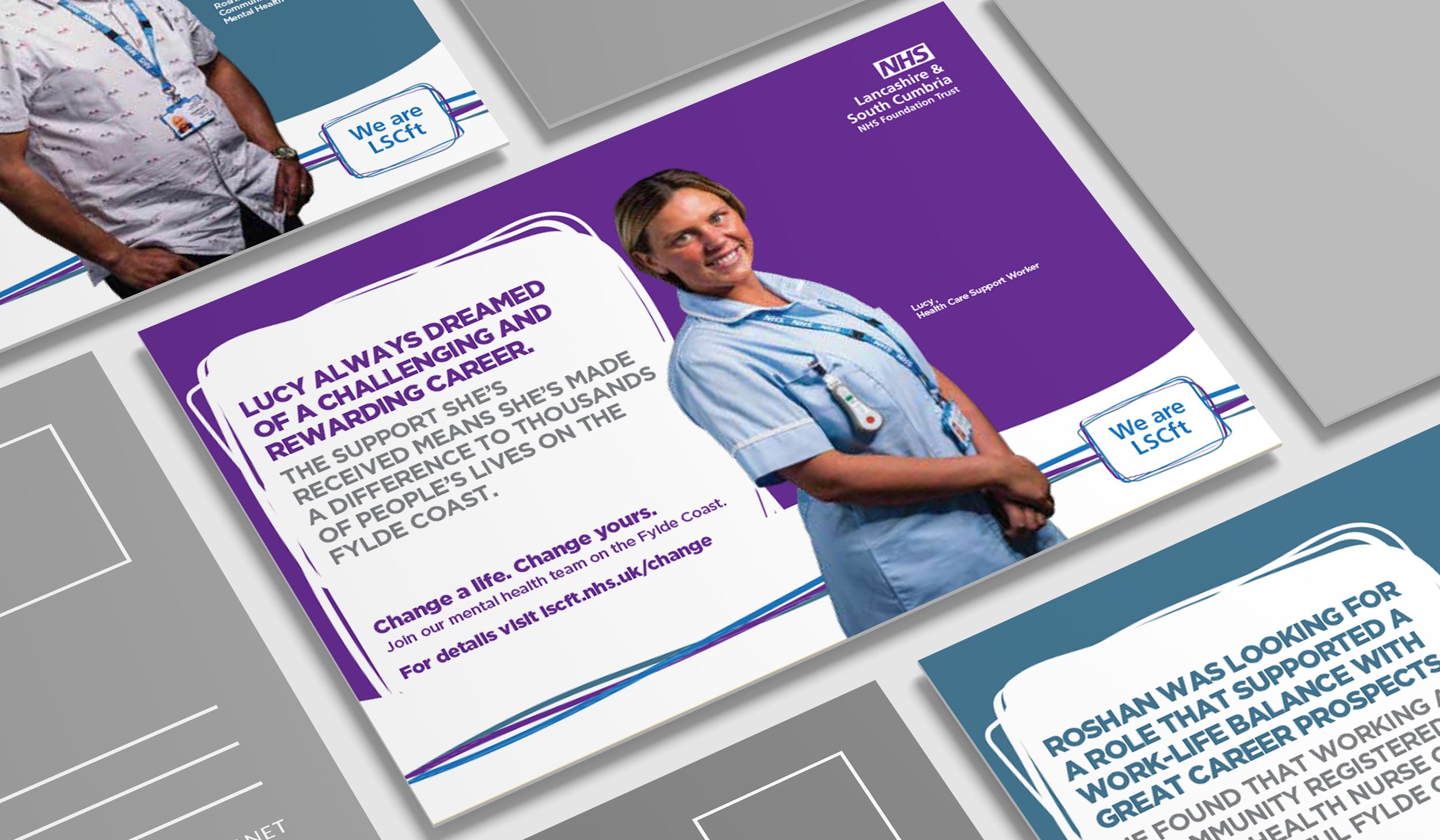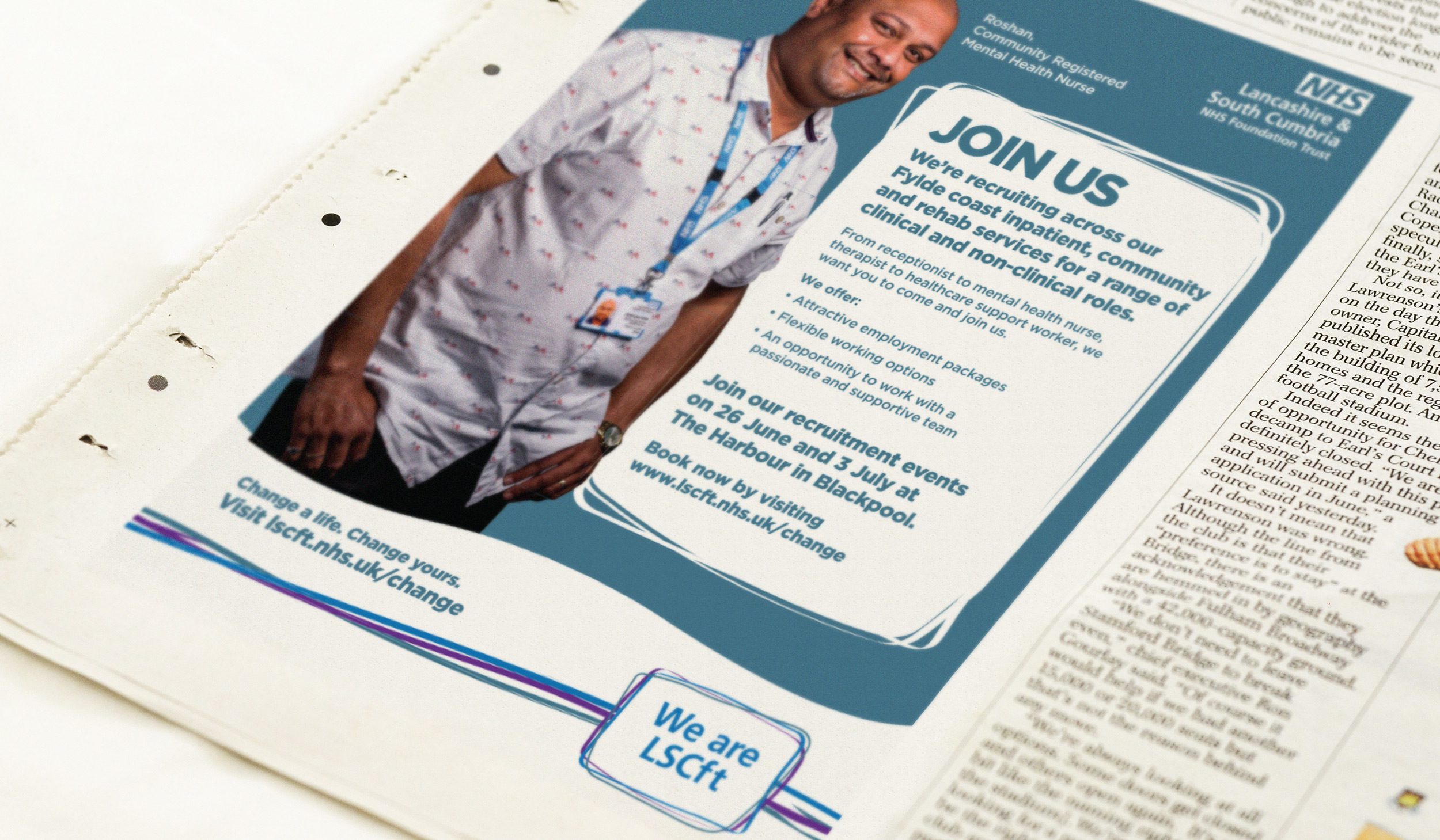 03.
Deliverables
Campaign strategy
Campaign planning
Print media
Social media
Outdoor advertising
Photography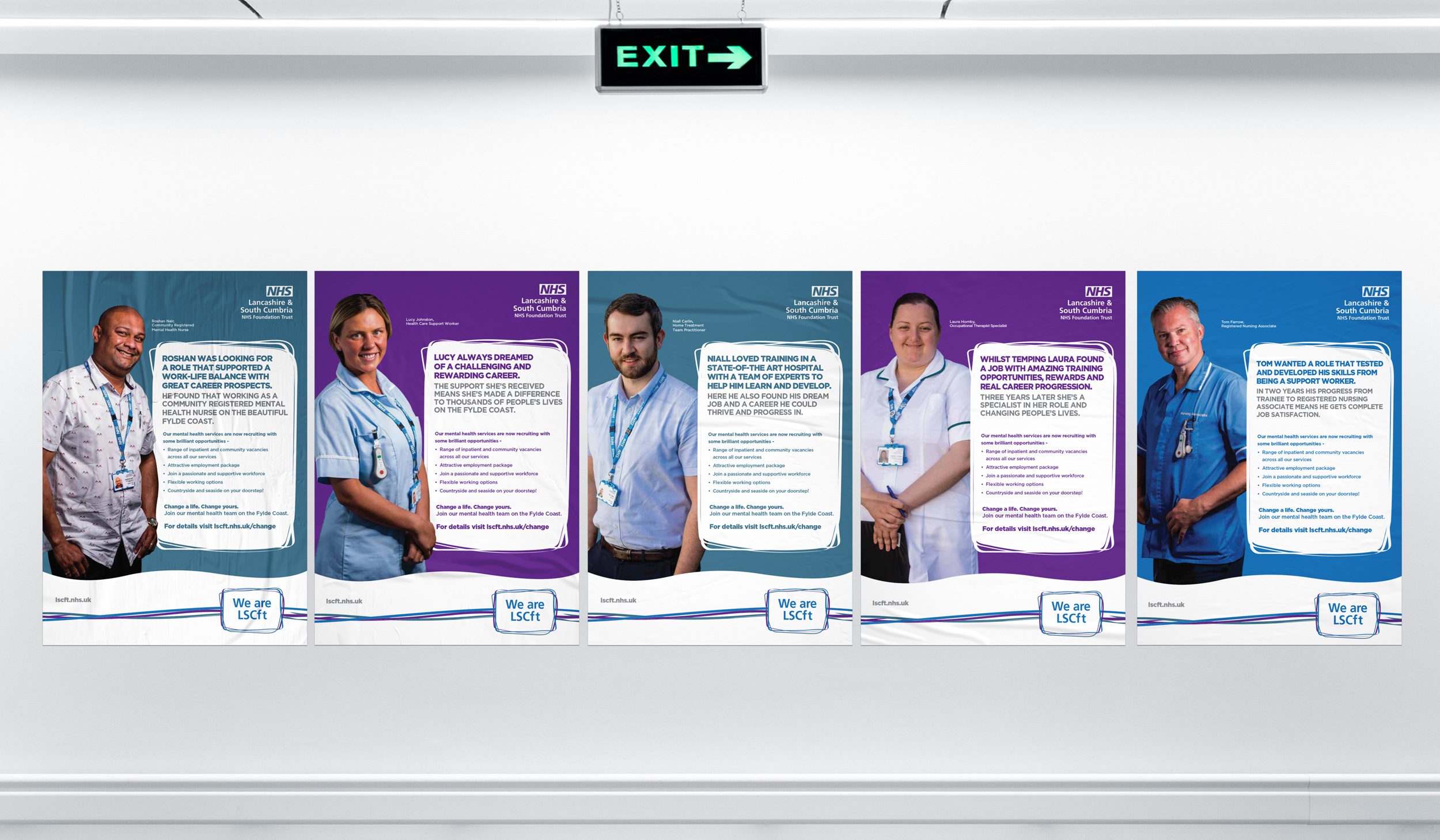 "Hotfoot recently helped us to create an advertising campaign to help support an NHS recruitment drive in the Fylde region. The team took the time to talk to our team of mental health professionals, to better understand their roles, challenges, and motivations.

"We were incredibly pleased with the work and it has had a significant impact on recruitment. At our last recruitment event, many of the candidates commented on the adverts and felt they gave a good impression of our Trust. We've been able to fill a significant number of vacancies as a result."
Jane Devereux, Head of Communications, LSCft NHS