Visitor campaign for a Lake District
tourism destination
Keswick Tourism
01.
The Project
Keswick is an award-winning visitor destination just 20 minutes from the M6 motorway. The town has been voted the 9th UK most popular destination in the Travellers' Choice awards and the best historic town in the Landlove Magazine Awards.
We were delighted to win a competitive pitch with our concept of '100% Real Lake District' to work with Keswick Tourism Association to promote the town.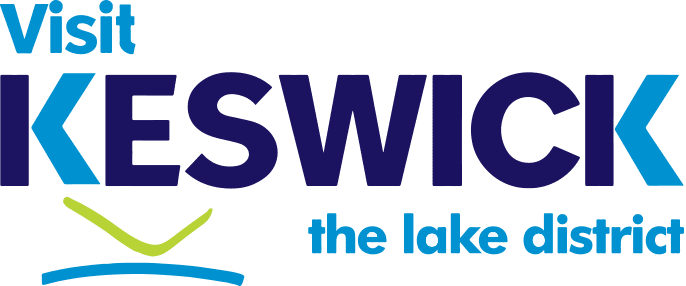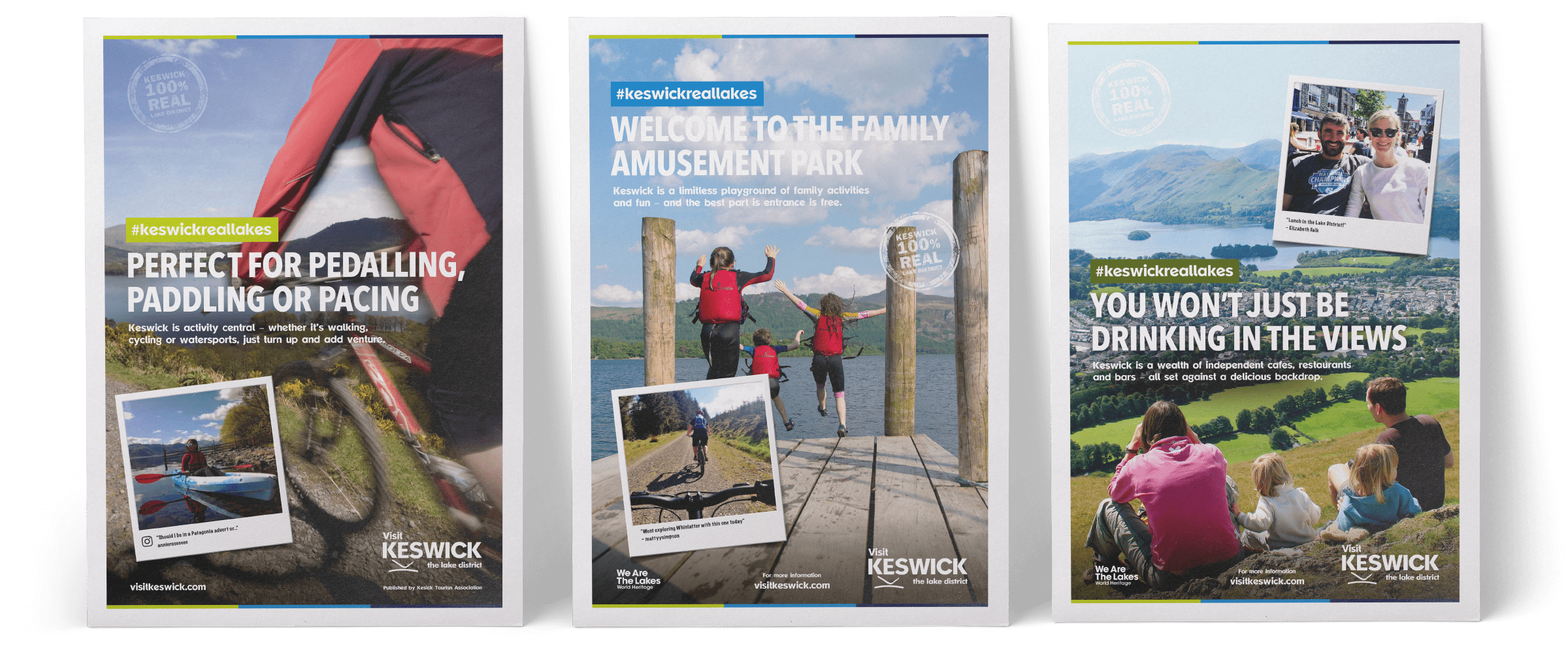 02.
The Concept
The idea behind the campaign was for Keswick to be seen as it is – the real Lake District. Natural beauty, incredible local food, independent shops – to use authentic images shared by real visitors on popular platforms such as Instagram emphasised this message. Alongside engaging copy and carefully considered professional photography, it meant we could deliver an impactful and, more importantly, real story.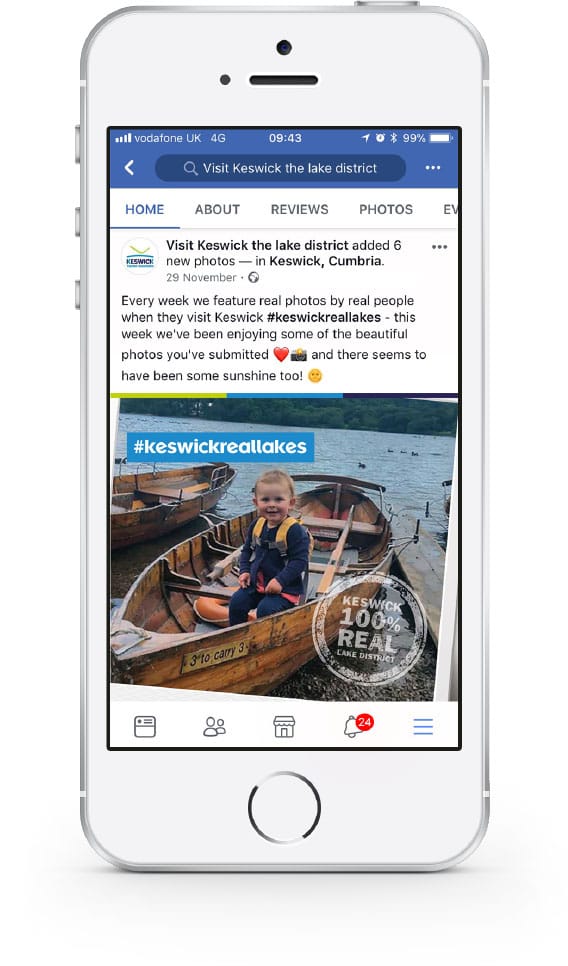 03.
The Objectives
Our key objectives included:
Attract new and repeat visitors to Keswick
Attract a younger profile of visitor to the town
Increase the perception of Keswick as a destination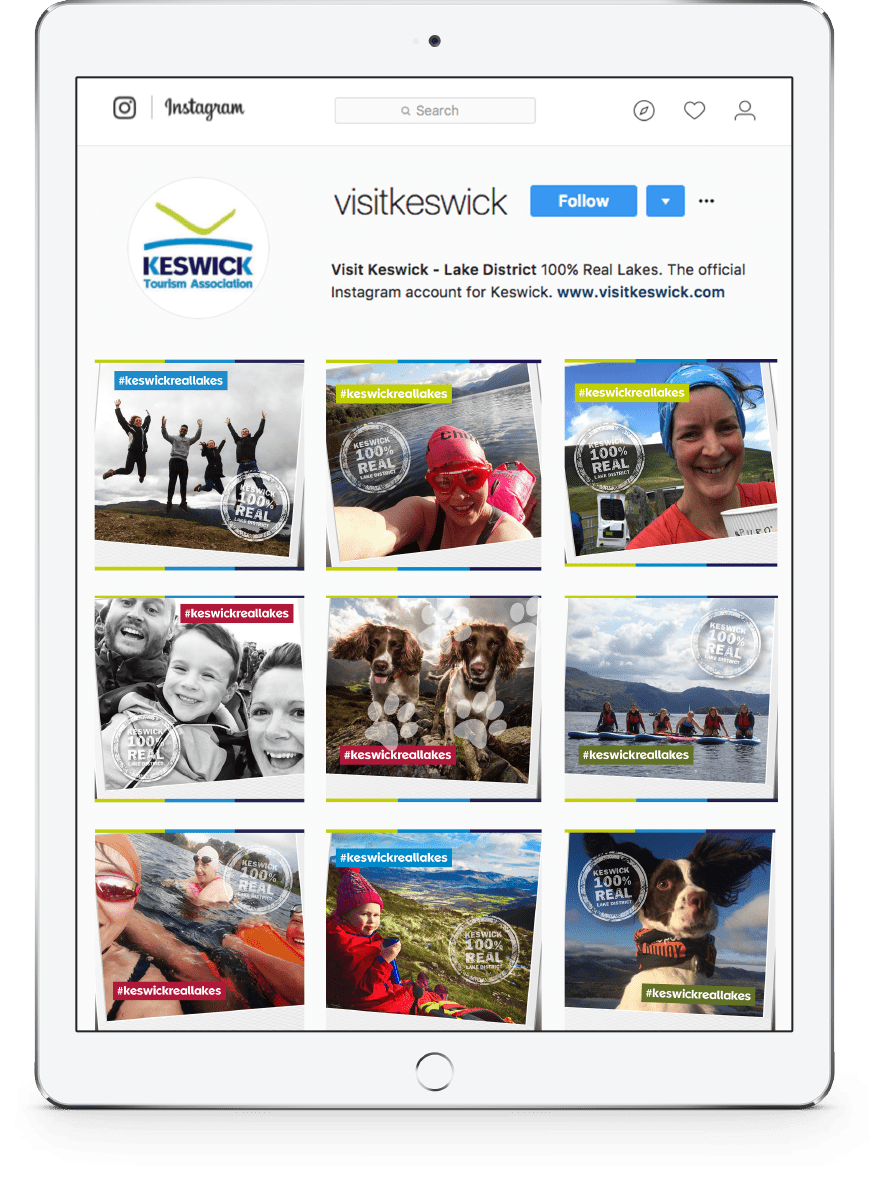 "We wanted to create something different and talk directly to a younger audience. We're absolutely thrilled with how the campaign is going and some of the photos being posted are just brilliant. Also really pleased with the coverage the campaign has been getting."
Vanessa Metcalfe
05.
Deliverables
Campaign creative
Campaign strategy and planning
Printed adverts
Social media management
PR and marketing