Launch of new marketplace for designers and makersJewels of the Ummah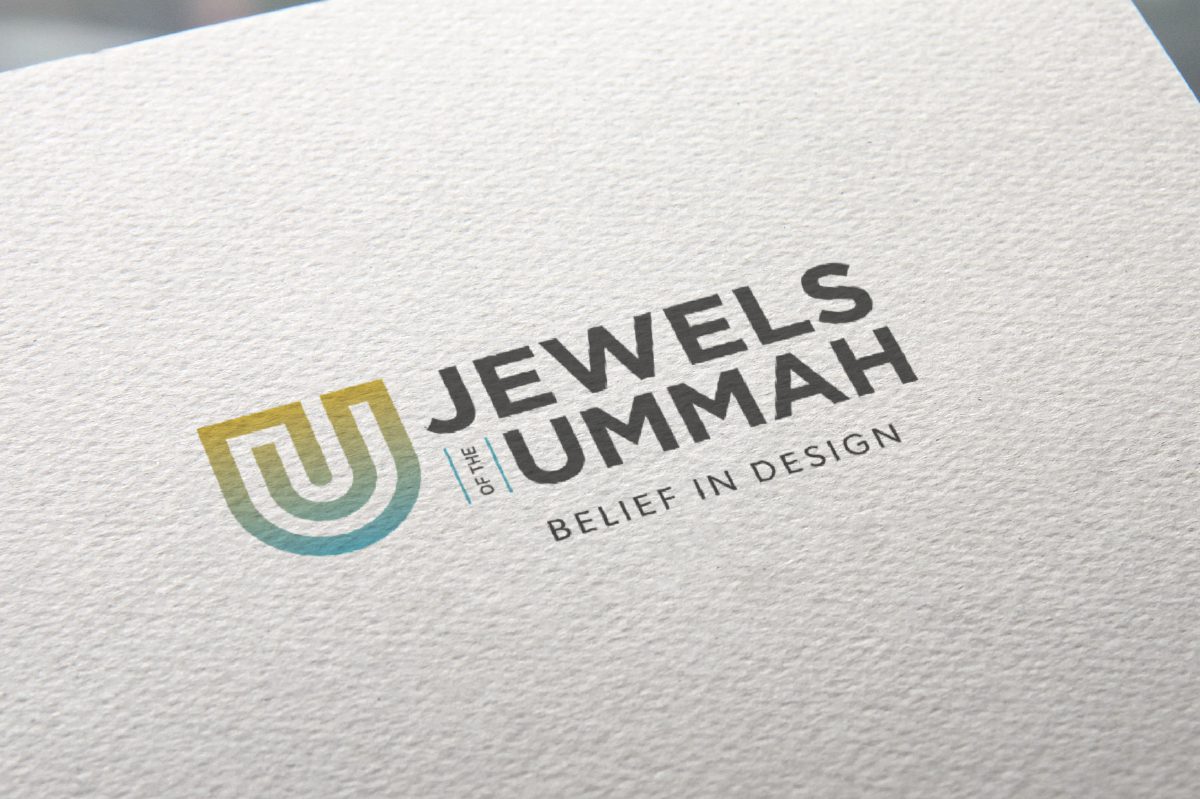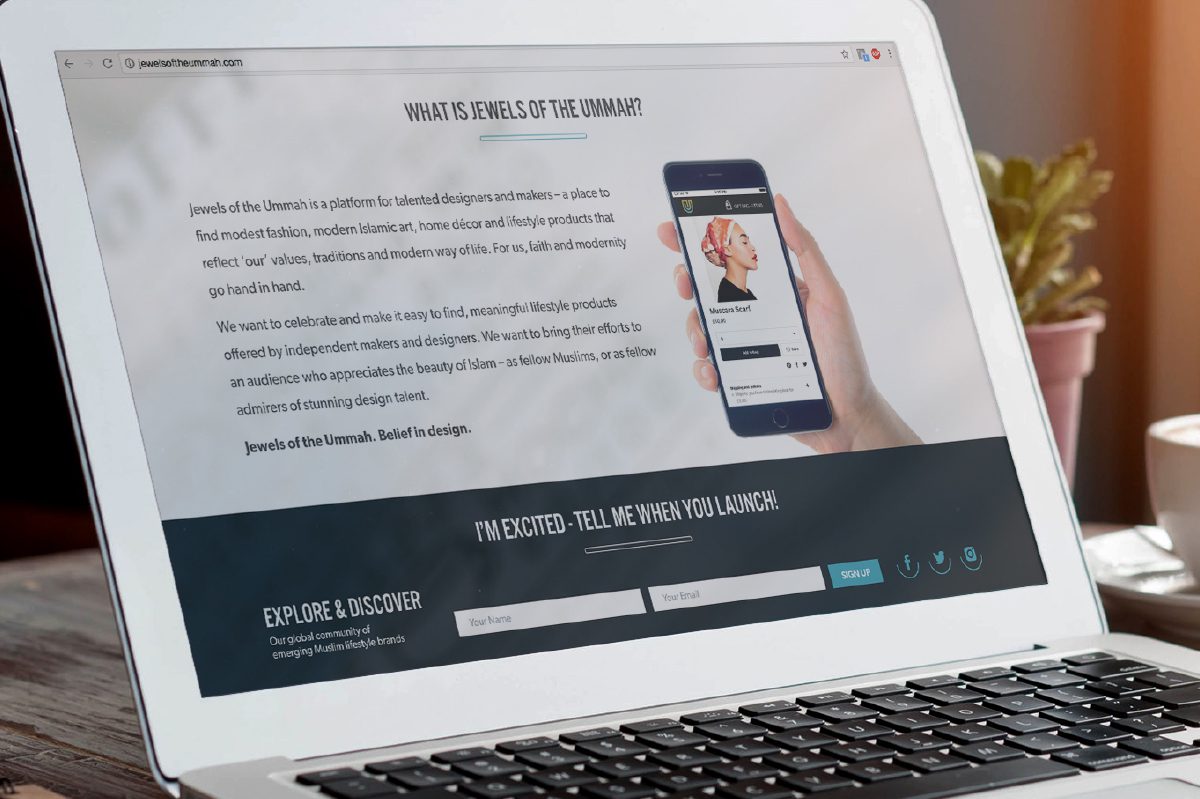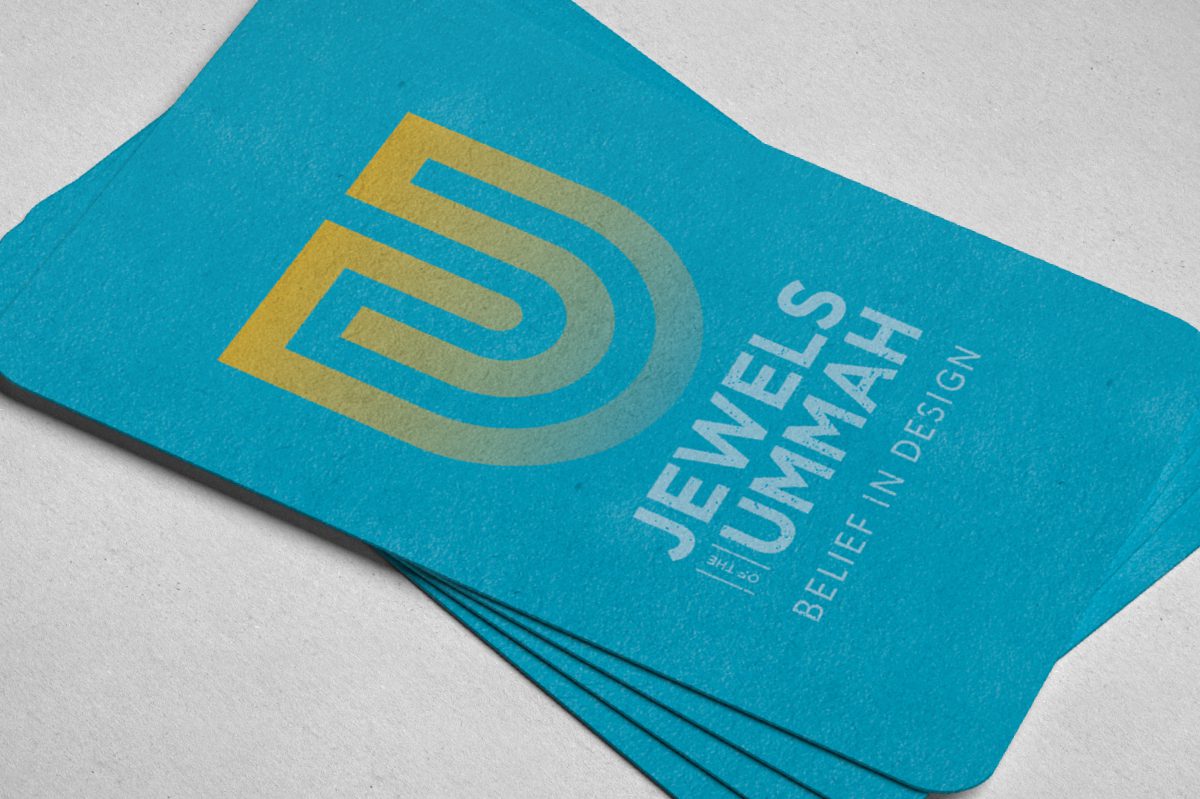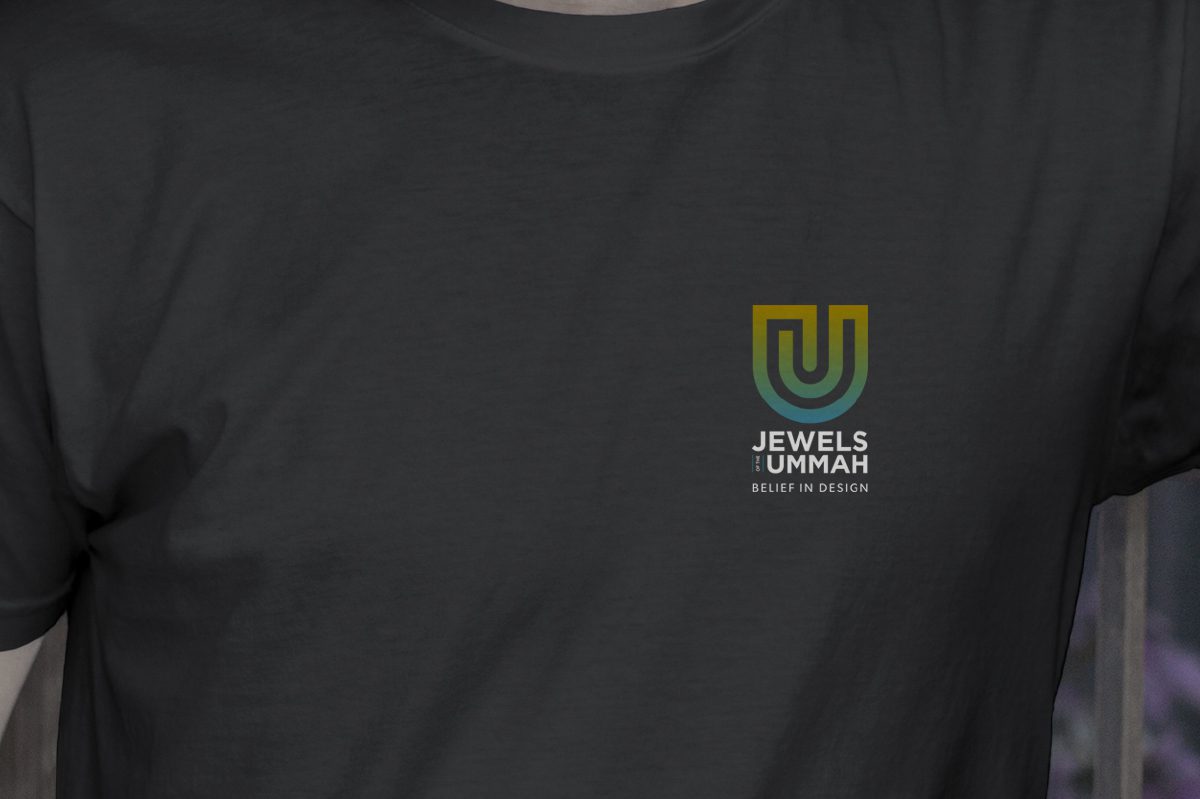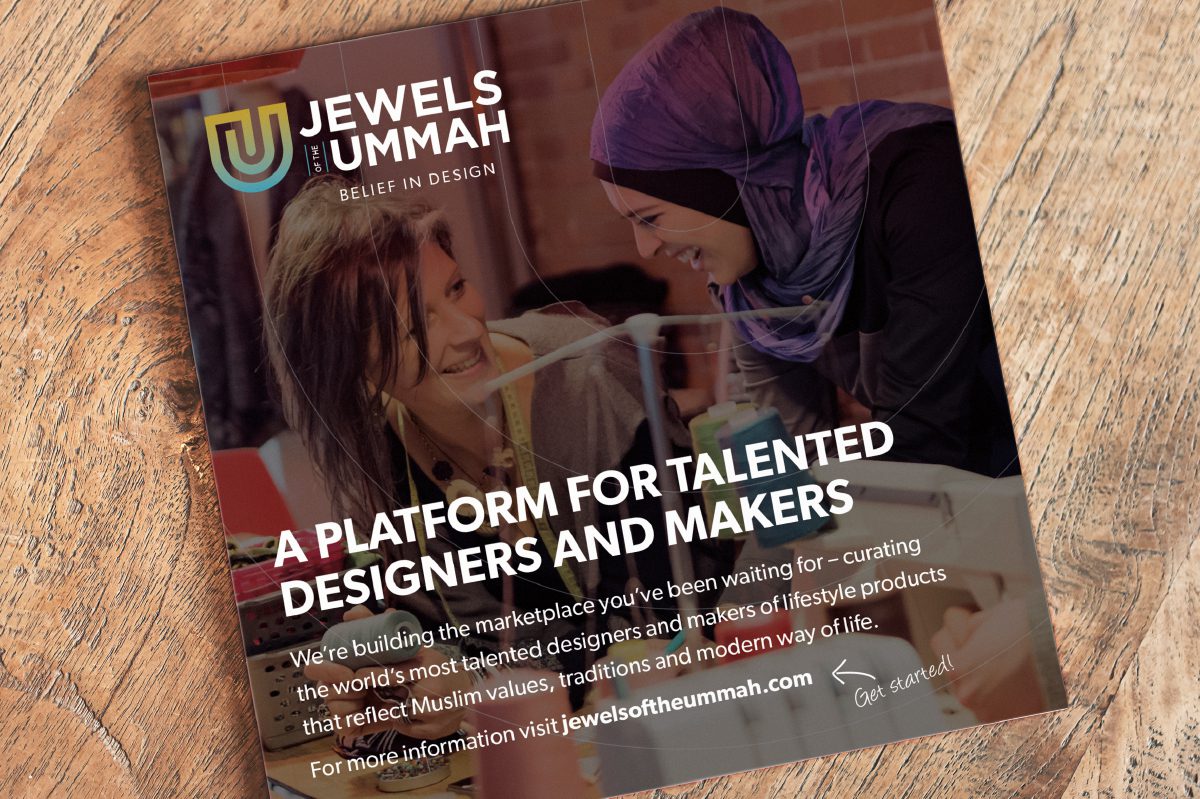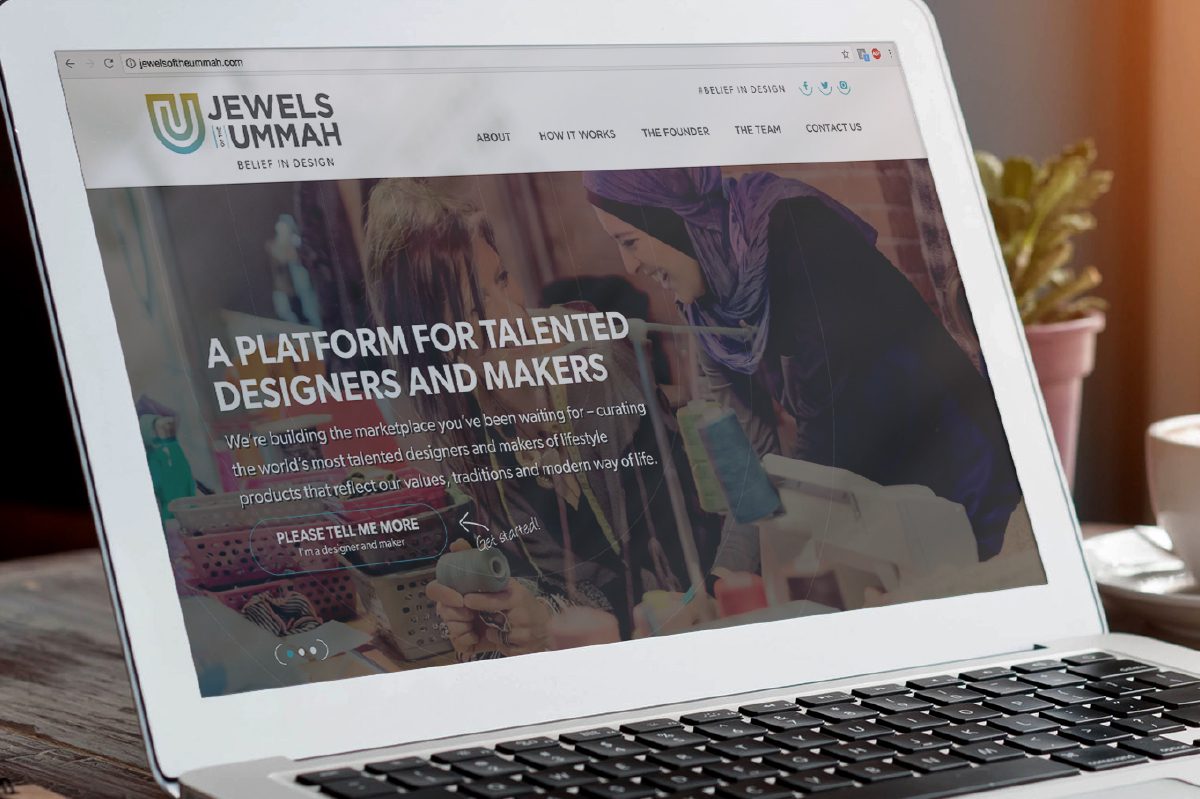 The Project
Jewels of the Ummah is a new platform for talented designers and makers – a place to find modest fashion, modern Islamic art, home décor and lifestyle products.
Objectives
Adam Sheth, the founder of Jewels of the Ummah, approached Hotfoot through our friends at Groundswell Innovation with a brief to create a new brand, website and creative assets.
Adam wanted the Jewels of the Ummah brand to appeal to a global audience of consumers that want to discover the world's most creative, modern and unique Muslim lifestyle brands and products.
The purpose of the new website and other marketing materials is to stimulate interest in the forthcoming launch, and to drive enquiries from designers and makers who may wish to showcase their products in the marketplace when it launches.
Deliverables
Logo Design
Brand Assets
Website Design
Printed Brochure
Exhibition Materials
Stationery
Client Feedback
"The great thing I have found about Hotfoot is the preparation and thought they put into any project, listening to me and the vision behind Jewels of the Ummah and then taking that information to deliver great results. Charlie from Hotfoot is a creative genius and the whole team is a pleasure to work with."
Adam Sheth, Founder, Jewels of the Ummah