A new website for a multi award-winning
estate agents
Houseclub
01.
The Project
Houseclub is a multi award winning independent estate agency specialising in sales in North Lancashire.
After three years of growth, Houseclub came to Hotfoot with a need to create a fresh looking, dynamic website to drive traffic and conversions.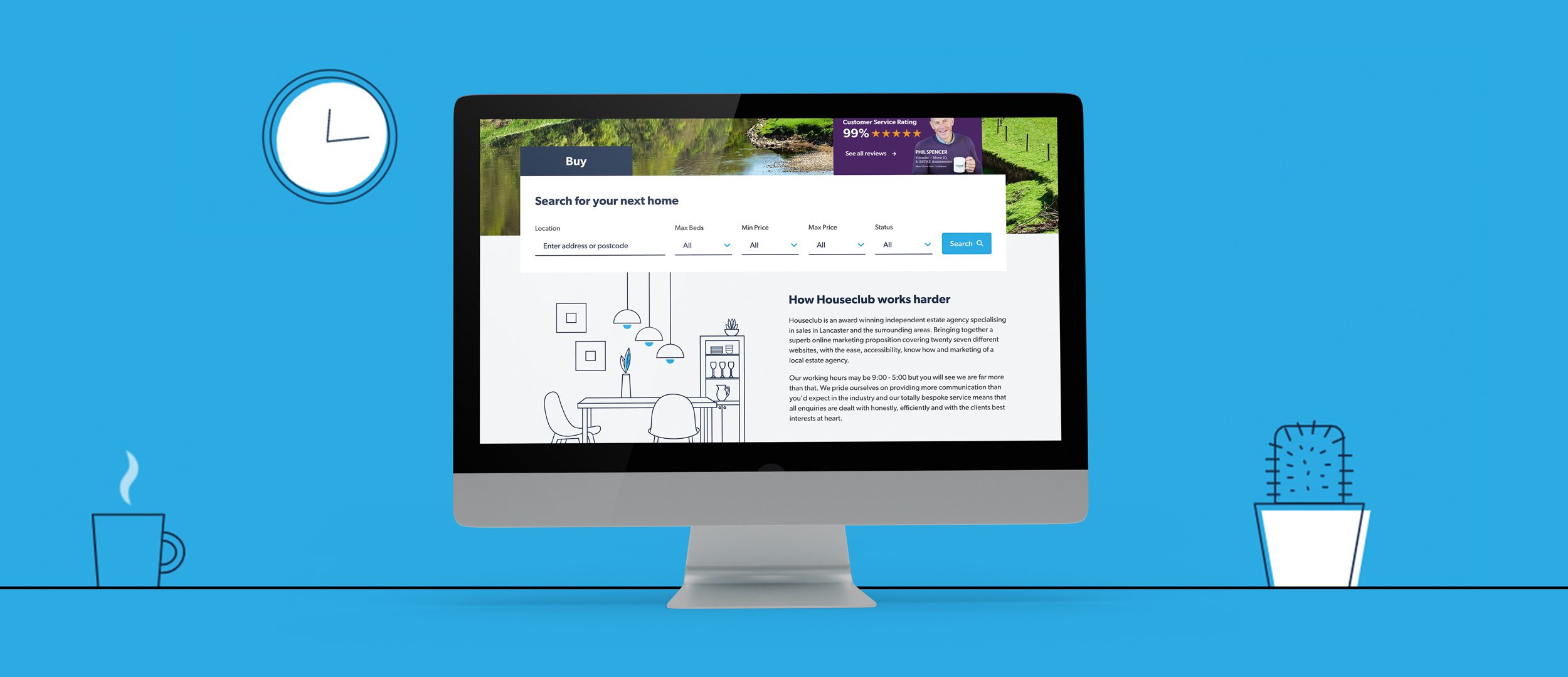 02.
The Strategy
Our brief was to completely redesign the Houseclub digital experience. Our strategy was to drive a clean and easy to navigate user journey that leads to higher conversions, including:
Create a strong brand proposition and compelling visual identity
Build trust and establish credibility
Drive enquiries and sales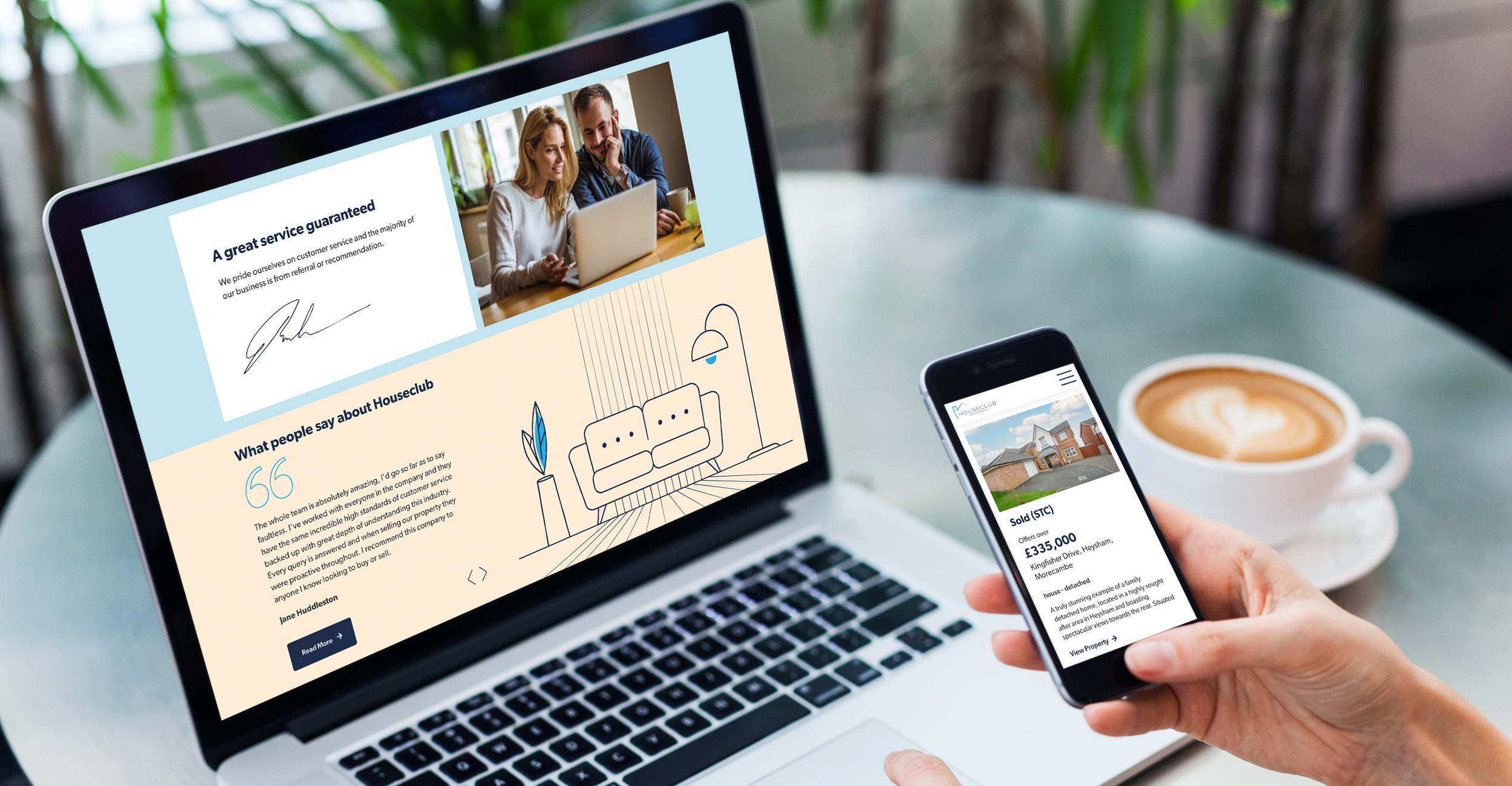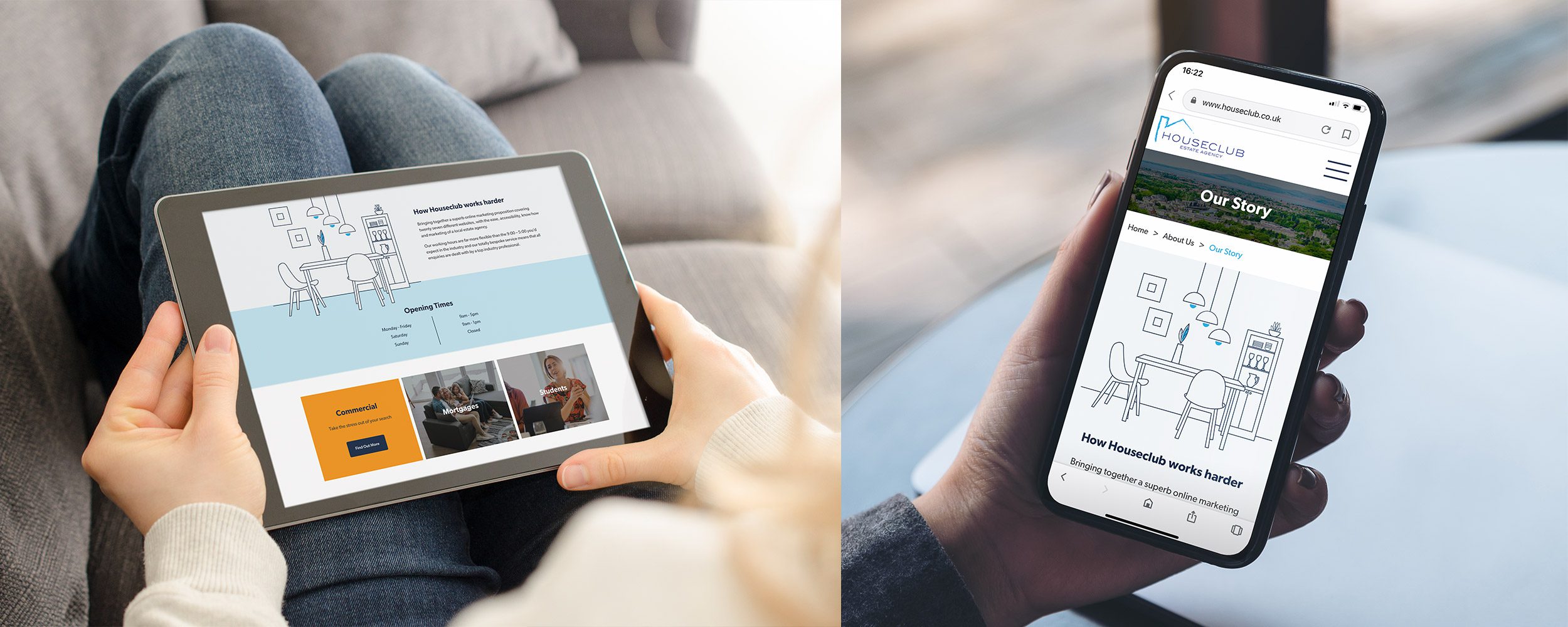 03.
The Deliverables
Sitemap and user journey
Wireframing
Responsive web design
Frontend website build
Vebra Integration
Backend CMS
Visit the website
"I found Hotfoot to be diligent, attentive and extremely supportive. We were looking for a bespoke design to tie in with our existing software and what we got was a website we are extremely proud of. They consulted all the way through the design process and nothing was too much trouble. It's not just the building of the site itself, the aftercare has also been second to none. Excellent."
John Harrison, Managing Director