Website and marketing for an exclusive
luxury wedding venue
Holbrook Manor
01.
The Company
Holbrook Manor is a historic building set in the heart of the old Wessex countryside, once owned by General Henry Shrapnel. Holbrook Manor sits on the border of three of England's finest counties: Wiltshire, Dorset, and Somerset, all of which offer a glorious bundle of contradictions in stunning landscapes.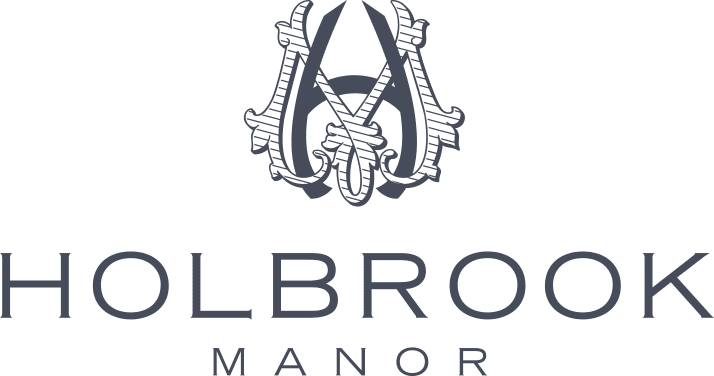 02.
The Objectives
The management company, Halo Wedding Venues, required a new website that reflected the luxury, prestige and history of the Manor and to help boost awareness, traffic and revenue by providing a range of marketing services.
We delivered a visually engaging website with immersive photography, bespoke graphics, tailored copy and intuitive navigation.
Our core objectives included:
• Provide engaging and relevant content
• Demonstrate knowledge and expertise
• Increase sales enquiries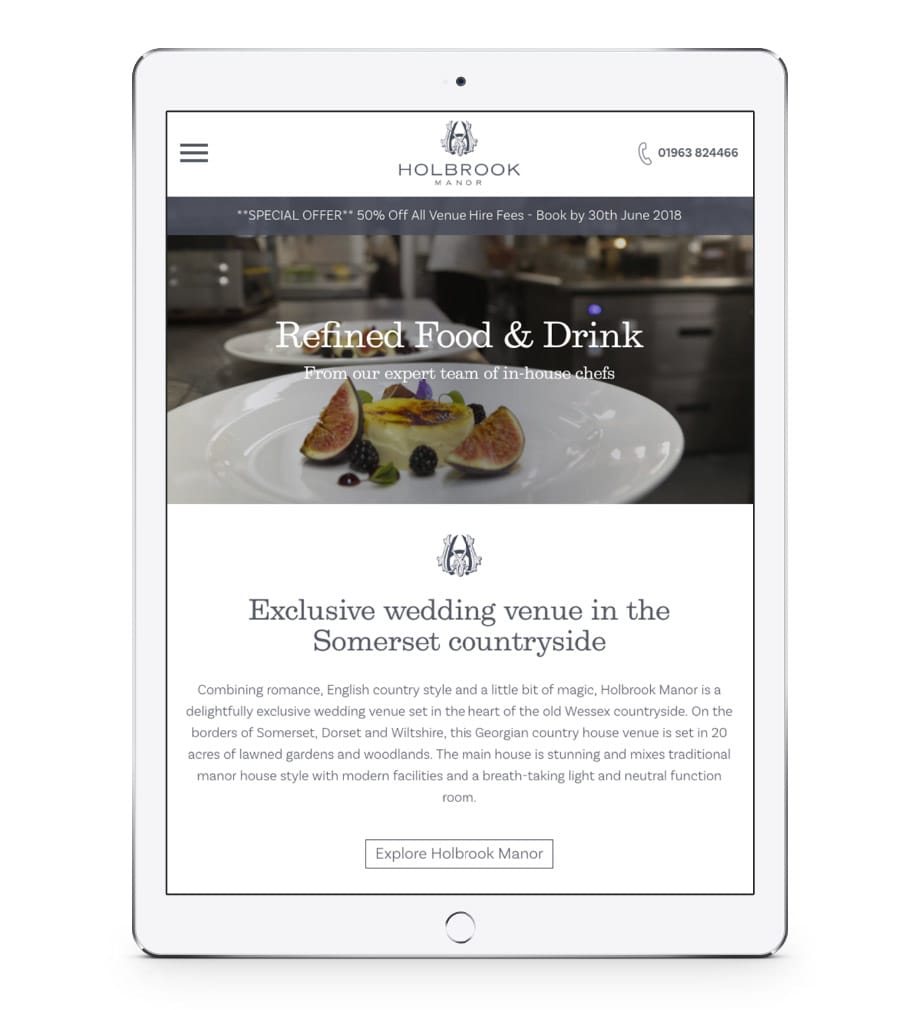 Hotfoot have produced a great new website for our wedding venue which reflects the exclusive nature of our product and the services we offer. It has visual impact and great appeal for our target market and has been a real boost to our marketing activities this year. We found the Hotfoot team to be friendly, professional and very helpful throughout the design process and we'd recommend their services to anyone.
David Leathem, CEO
04.
Deliverables
Website design & development
Content marketing
Social media management
Google Adwords
SEO and content marketing
Photography
PR & communications
Copywriting
Visit the website