New Brand and Photography
for an Iconic Show
Funny Girls / Thwaites
01.
The Project
Funny Girls is a Blackpool institution. After being purchased by Thwaites, Hotfoot were approached to help breath new life into this much-loved show.
Funny Girls first arrived on the Blackpool night scene in 1994, in a corner shop on Queen Street but soon had to move to bigger premises.
The club moved to its current location on Dickson Road in 2002, a beautiful Art Deco former Odeon cinema and Grade II Listed building that was completely renovated and restored.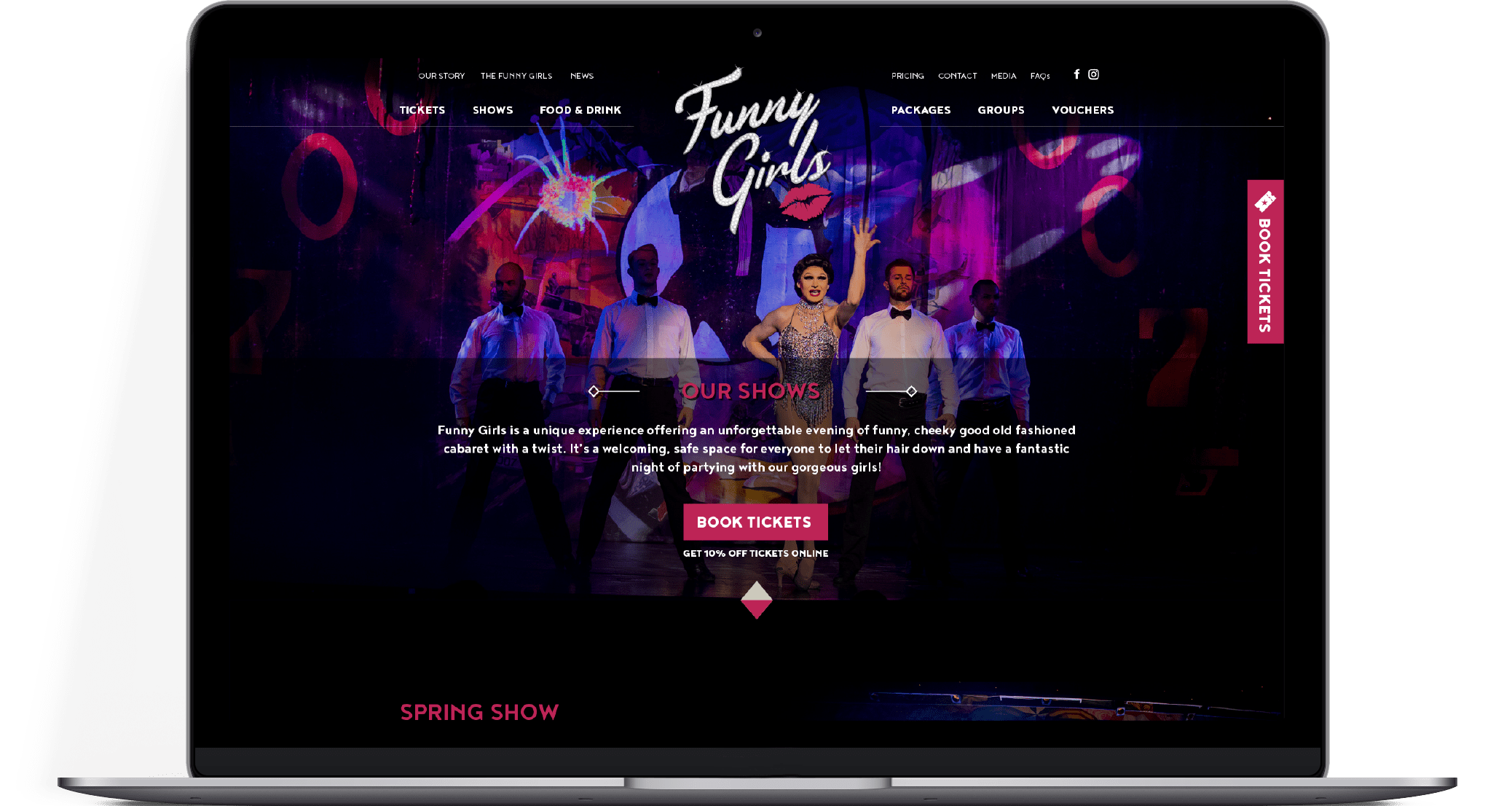 02.
The Objectives
Funny Girls required a refreshed brand identity and creative assets to communicate the unique experience of attending this entertaining show, helping drive enquiries and ticket sales.
The new brand identity is designed to convey the glamour and excitement of this unique burlesque cabaret show. Funny Girls is fun, quirky, cheeky, and packed with character and Northern wit.
It is an immersive experience from the moment guests step into the Art Deco foyer and walk through the tunnel, with Funny Girls on the entrance desk, behind the bar, and even operating the lights. It is an experience like no other – and the brand and website convey this, creating a sense of anticipation and delight.
03.
Deliverables
Brand Strategy
Logo Design
Brand Identity Design
Brand Tone of Voice Development
Brand Photography
Brand Identity Guidelines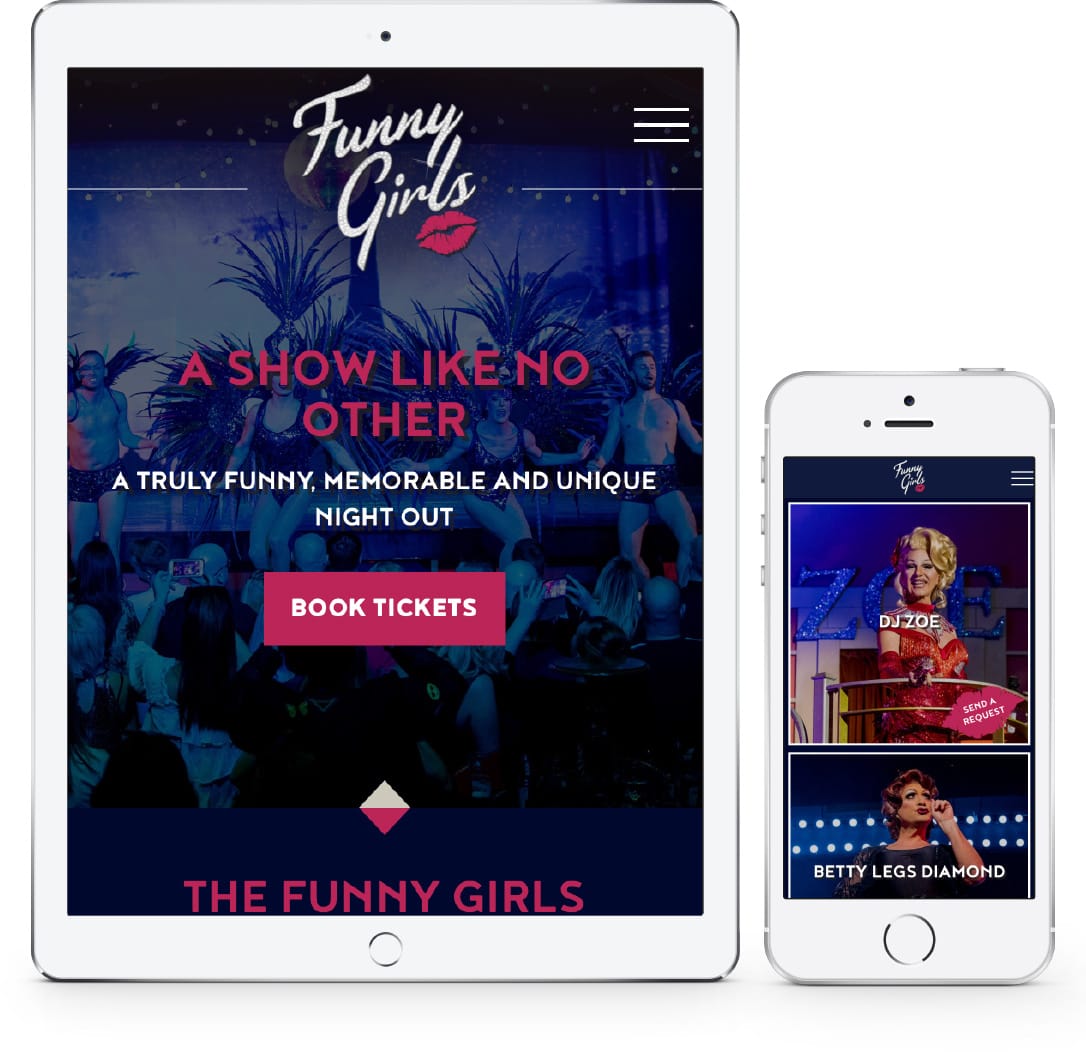 We're absolutely delighted with the new brand identity that Hotfoot Design created for Funny Girls, and have had really great feedback from within the business and from Funny Girls' loyal fanbase. It is important to us to have a great brand that reflects our unique show and Hotfoot Design has created something that will help us propel the business forward for the future.
Tracey Litherland, Sales Manager at Funny Girls