Brand and website for an international
contract manufacturer
Design Plus Health & Beauty
01.
The Project
Design Plus work with a range of clients including internationally recognised cosmetic brands to specialist medical suppliers offering full service manufacture, formulation development and bespoke filling and packaging.
Established in 2000, Design Plus has grown from a privately owned company to be part of DCC plc, which is listed on the London Stock Exchange and part of the FTSE 100.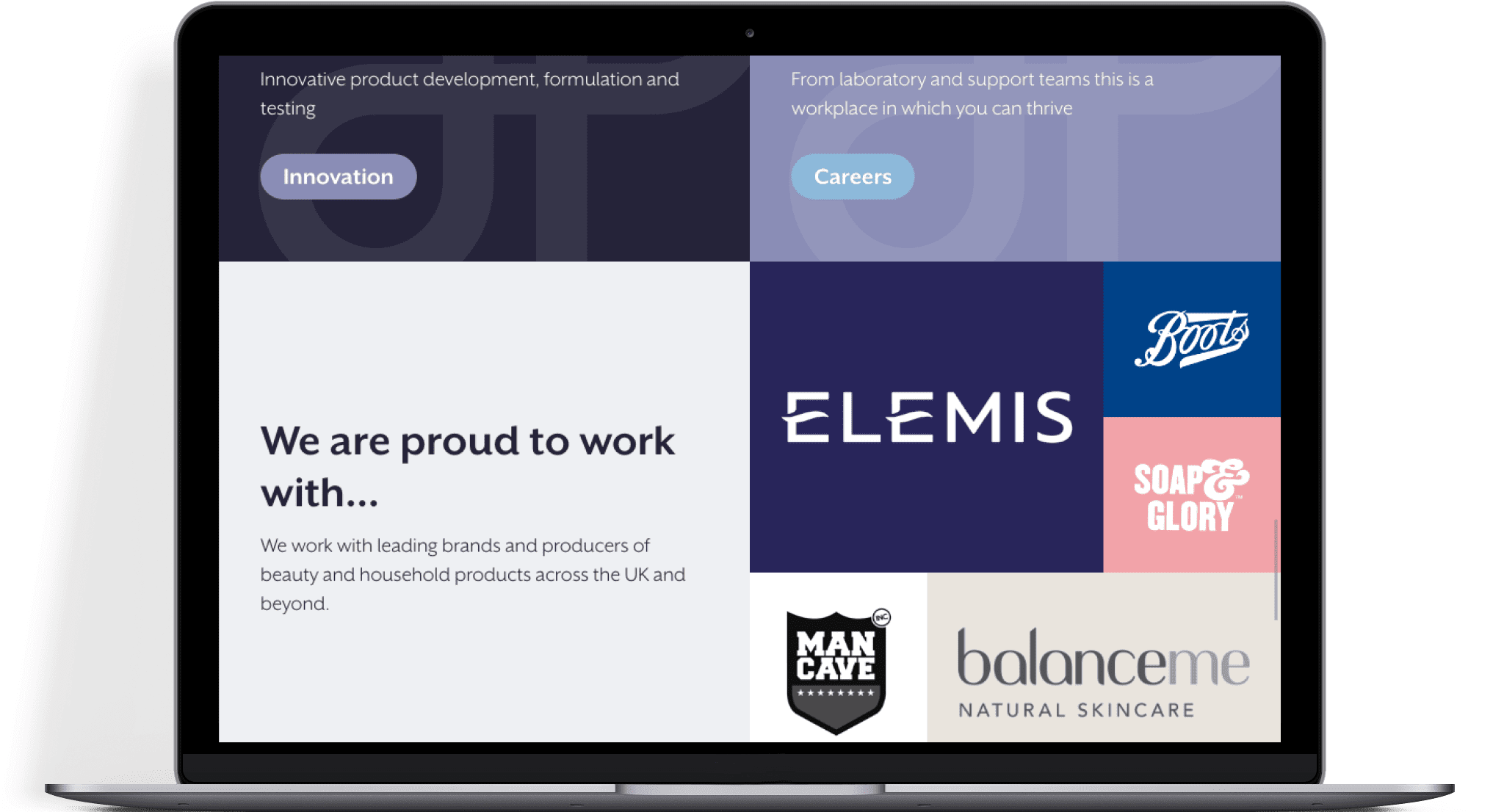 02.
The Objectives
Almost the whole Hotfoot team has been involved in this project over the last few months as we undertook an initial strategy consultation to define the value proposition and then created a logo, brand identity design, brand tone of voice, brand identity guidelines, website design and development, and email newsletter design.
We also undertook a photoshoot at the fantastic site where Design Plus work with leading brands and producers of beauty and household products across the UK and beyond. In fact, it's likely you have several of their products in your home right now.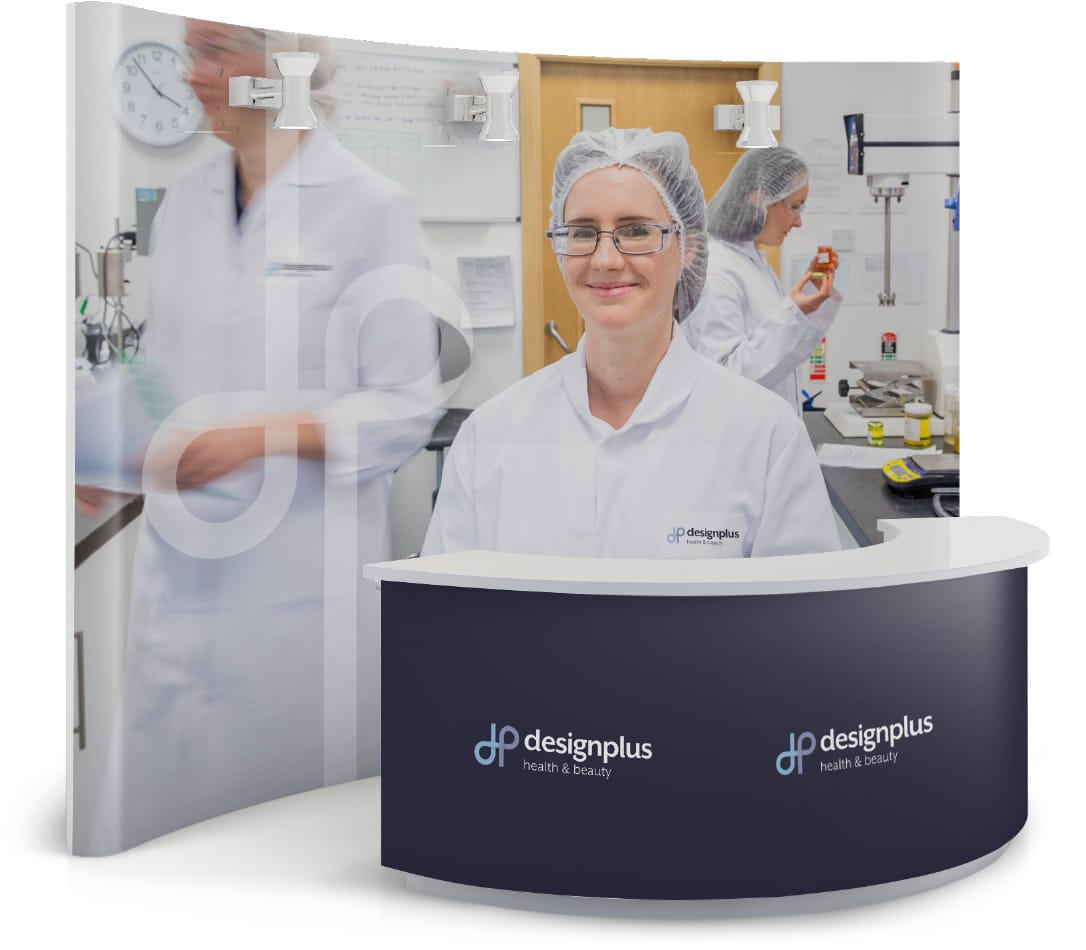 03.
Deliverables
Brand Strategy Consultation
Logo Design
Brand Identity Design
Brand Copy Tone of Voice
Brand Identity Guidelines
Photoshoot
Website Design and Development
Website Hosting
Email Newsletter Design
Visit the website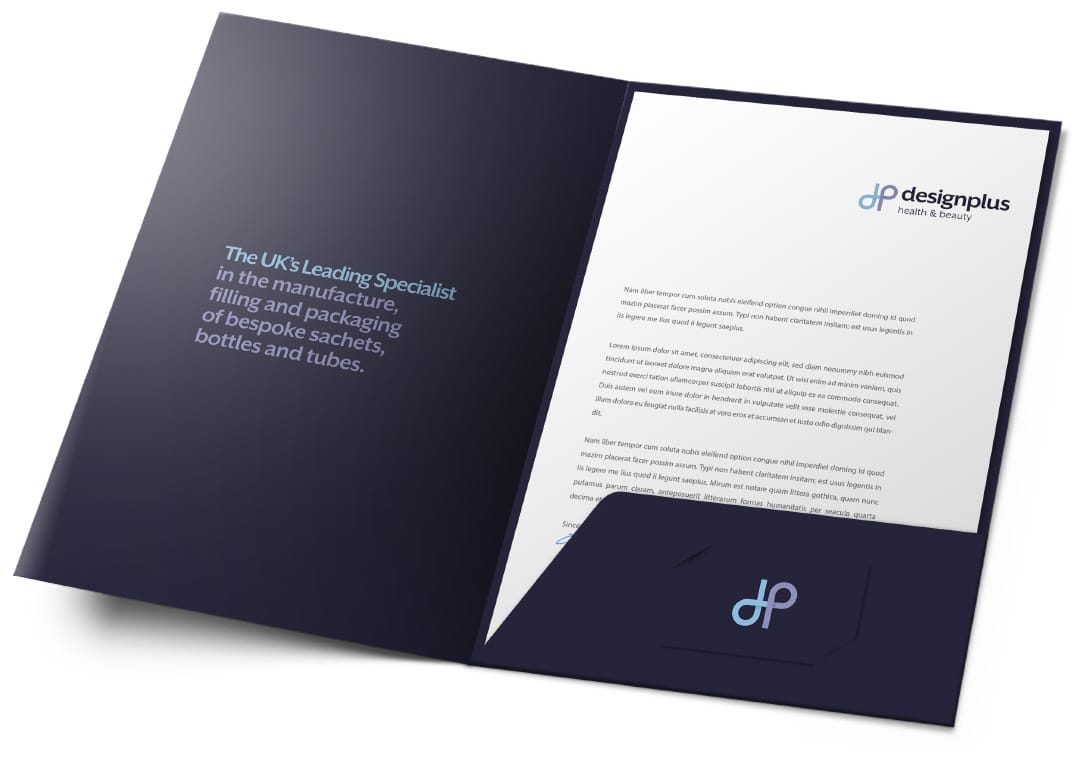 In developing our new logo and website, Hotfoot has really got to the core of our business and understood what we deliver, who our clients are and how we wish to be perceived now and in the future. It means that it's been much more than a refresh of our look – our work with Hotfoot has renewed the whole way we present the value we offer to our current and prospective clients
Robin Proud, Commercial Director