Design and build a website directory
for the creative industries
Creative Lancashire
01.
The Project
Creative Lancashire is committed to the championing and development of the creative industries in Lancashire. Their mission is to realise the economic potential in creative businesses and organisations in our region.

02.
The Objectives
Creative Lancashire approached Hotfoot with a requirement for a website with online directory to more effectively connect Lancashire businesses offering creative services to local demand from all sectors.
It is designed to help businesses from all sectors source the relevant creative skills and expertise they need, and connect them with suppliers or collaborators.
03.
Deliverables
Strategy consultation
Value proposition development
Website design
Website development
Email Marketing
Visit the website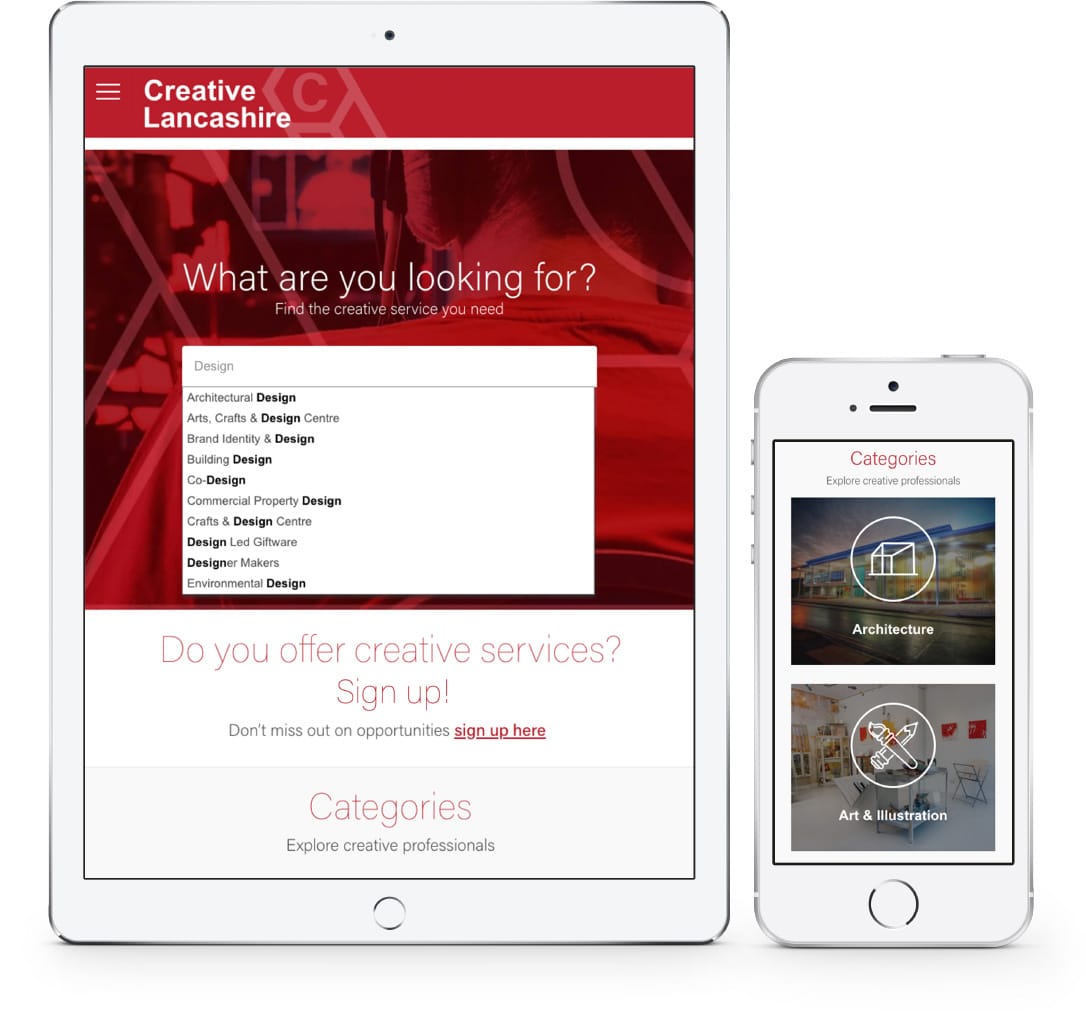 "Hotfoot delivered on every level. Their attention to detail combined with their flexibility, professionalism and excellent customer service made Hotfoot the ideal partner."
Ed Matthews-Gentle, Creative Lancashire