Attract users, volunteers and donors
to an award-winning charity
Neuro DropIn
01.
The Project
Neuro DropIn is an award-winning charity that supports people and families affected by a range of neurological conditions.
Hotfoot created a new logo and brand identity for the charity to highlight their warm and welcoming presence in the community.

02.
The Objectives
Hotfoot's Creative Director Charlie Haywood comments, "We didn't need to create the atmosphere, it's already there – Neuro DropIn is an incredibly happy, vibrant, welcoming centre – we just needed to convey it visually. After many, many drafts, I almost stumbled upon the 'happy face' that became part of the logo. The strapline 'Together better' just made perfect sense. I'm so pleased with our client's delighted response."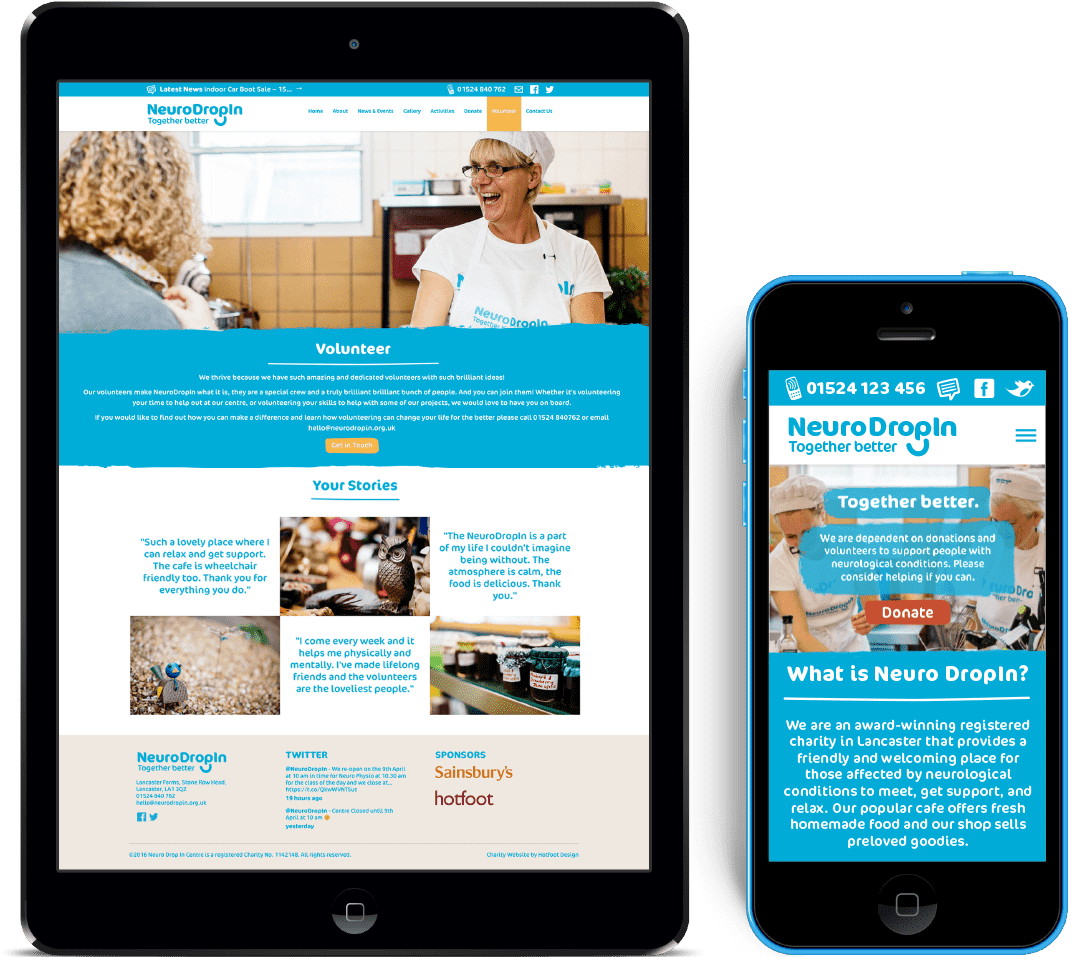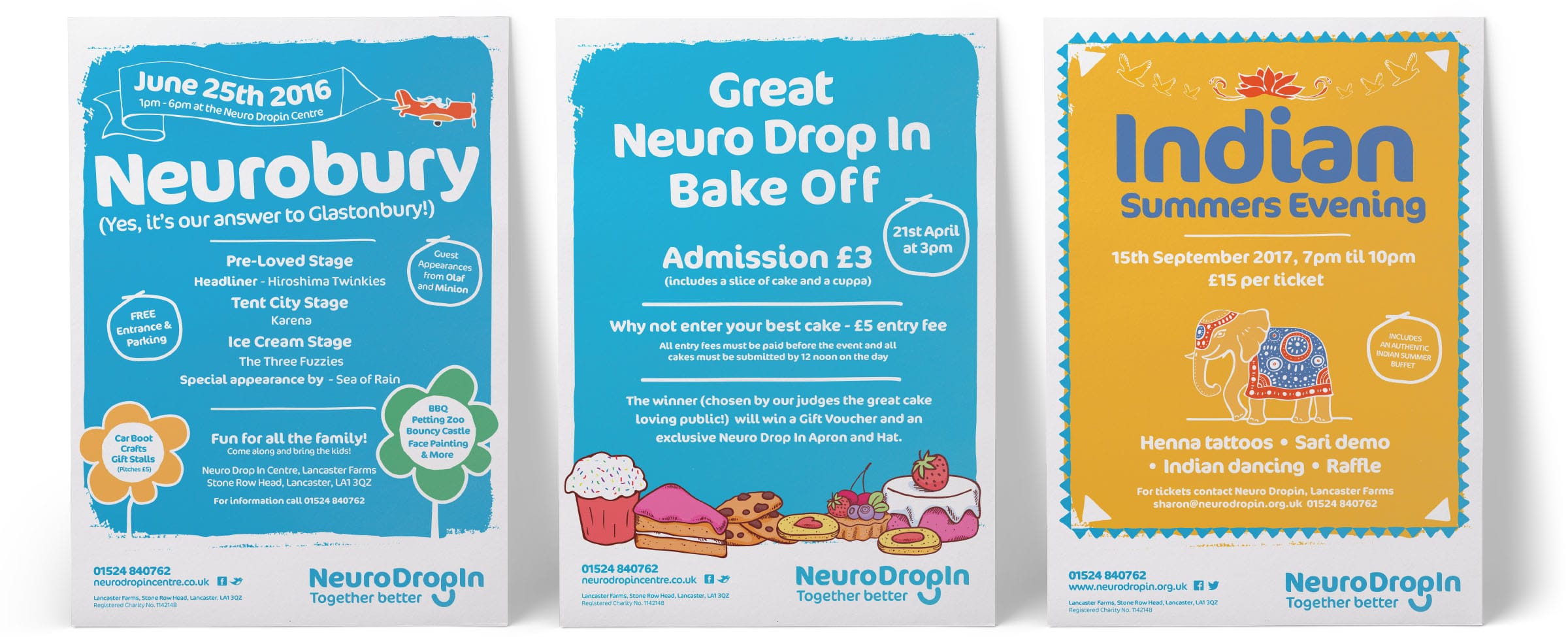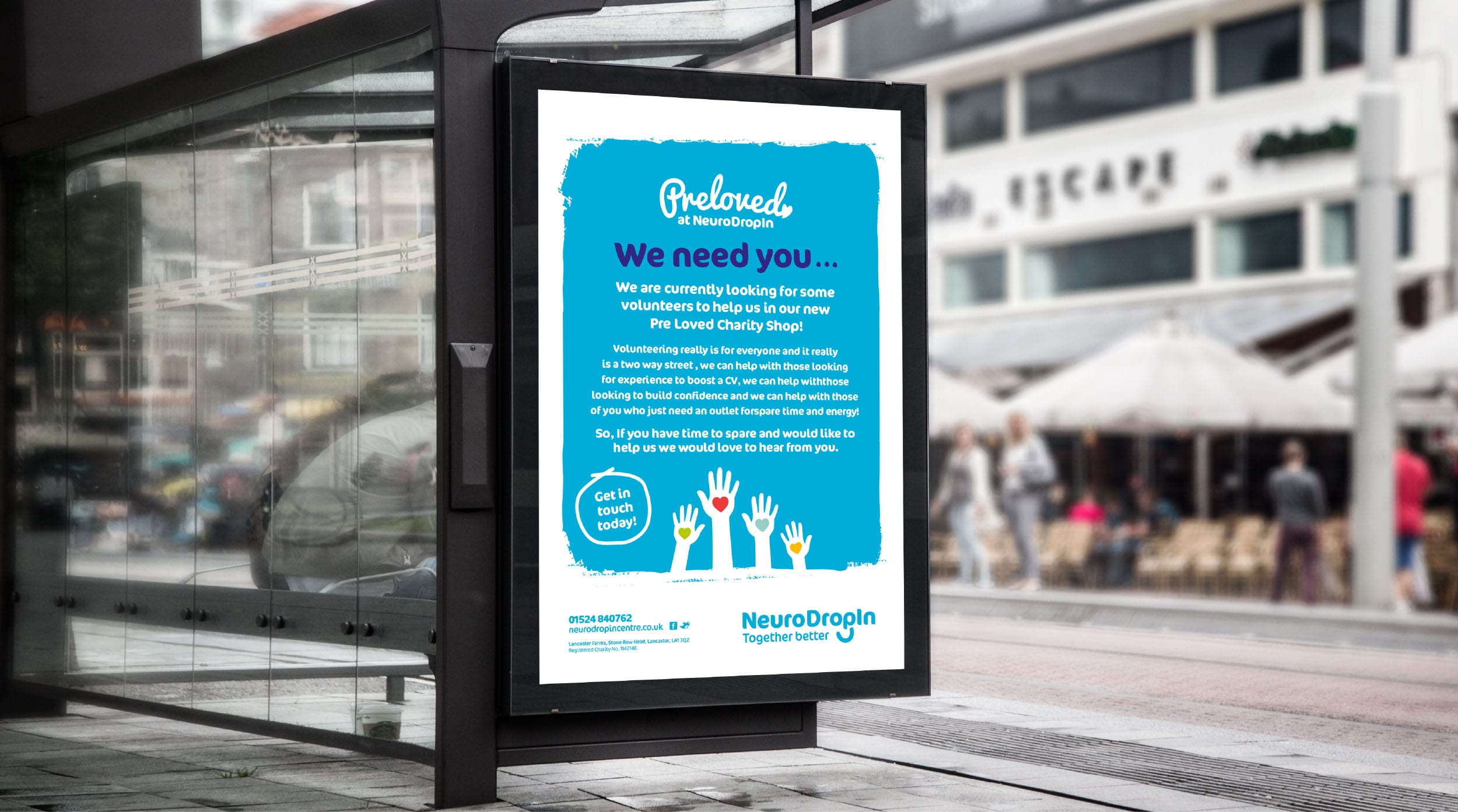 "The team have listened, advised, and helped us define our vision. Since we began working with Hotfoot, there has been an upsurge in interest about us."
Sharon Jackson, Founder and Director, Neuro Dropin
04.
Deliverables
Brand identity
Logo
Design & print of marketing materials
Photography
Leaflets
Posters
Web design & development
Visit the website